Whenever I have a year that starts out pretty severe and intense; I take stock, 'hold onto my hat' and I say I'm gonna do my best to stay with the ride. This has been one of those years .
As I speak, the Arkansas River has poured into the backyard of the apartment where I live. I can say I actually panicked , yesterday . And I felt so bad about it . I mean , it puts everything in perspective when have to chose between : " should I grab my bicycle or my amazing photo books and photography, I own?"
Then I realized after a few sweeping moments, non of that matters... and I needed to take a breathe , being what I can and walk, when it gets too dangerous to stay where I live anymore.
I e never experienced a flood. I tried to make sense of it- and even spiritually try to see if I could equate spiritual metaphors that would silence some of my panic. I wasn't lucky.
These were some of the pics we took out on the river yesterday .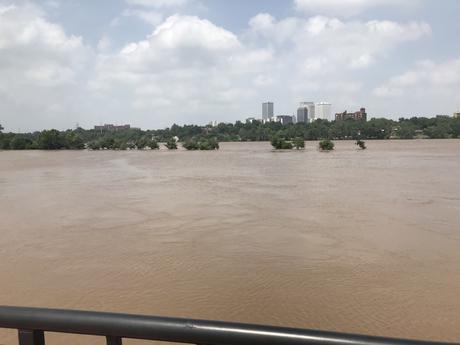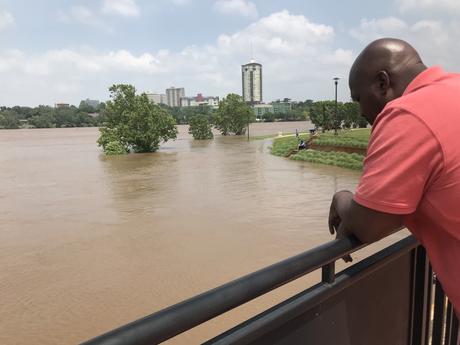 Well the rain stopped, gratefully, but my mind hasn't , and my contemplation. I have to remember what I'm grateful for, and just let God have this.
It isn't well with my soul, but it shall be. And I'll keep praying and focusing on good u til that happens.
Peace,
Jennifer