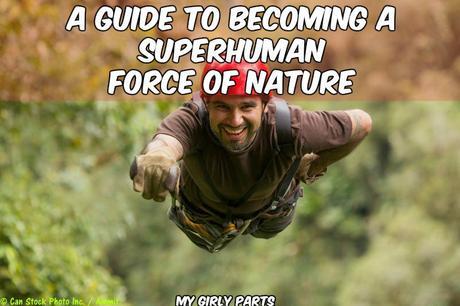 Becoming a superhuman force of nature isn't all that easy, as you probably could have guessed. It's much easier for people to meander through life aimlessly, staying within their comfort zones and getting complacent. I don't know about you, but I couldn't think of anything worse than doing that. Becoming the best version of yourself might be hard, but it's worth it! People like Arnold Schwarzenegger and Tim Ferriss have completed so much in this lifetime, it just goes to show that it can be done when you are focused. Here are some tips to help you become a superhuman force of nature yourself:
Set Goals for Yourself
Set some personal goals for yourself. They should be goals that will help you to progress and make you feel good. Make sure they are things you actually want, and not things you feel will make others happy. It could be that you want to lose some weight to be healthy, train for a job, or develop a skill. Whatever it is, make sure you are realistic. It's good to aim high, but you won't lose lots of weight in a short amount of time unless you are doing it unhealthily.
Get Up Earlier
If you got up 1 hour earlier each day, you'd have another 40 hour work week to work on yourself and do things you like to do. Consider getting up a little earlier and spending time doing something you like. You could even meditate or get a little walk in to wake you up. Many people use the Wim Hof method to get them up! Make the most of mornings before the world has woken up!
Know Your Strengths and Weaknesses
By knowing your strengths and weaknesses, you know what you need to work on. You can also use them to your advantage when the time calls for it!
Never Stop Learning
Learning shouldn't stop when school is over. We are human, and our brains need stimulation. You should never stop learning! You don't need to be in school to learn. You can read books, watch videos, visit historical sites, and more. Make sure you learn from life situations too.
Exercise and Eat Right
By exercising and eating right, you'll keep yourself in great health. You'll look great and feel great, which will have a huge positive impact on your life.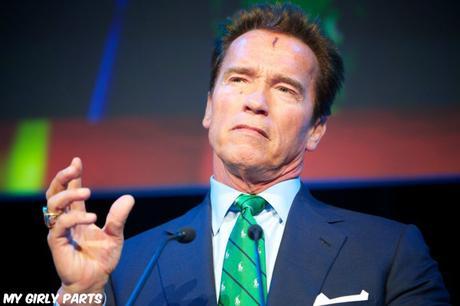 Be Happy Everyday
You might wonder how you can be happy every day. If something 'bad' happens, what are you supposed to do? First, you need to realise that you are the ruler of your own emotions. You choose how you feel about certain situations. You choose how you react to certain situations. You can choose to be happy every day! Whatever your situation, whatever the weather is like – it's up to you to be happy. All you have to do is look for things to be happy about. The simple fact you are alive is a great reason to be happy.
Keep a Journal
Keeping a journal can help you to get your feelings out, a little like therapy. You can also look back on situations to gain insight and see if anything recurring is popping up. Some people even use journaling to write down things they are grateful for. This will help you to be happy every day, as mentioned above.
Take Time for Yourself
Although you want to be a superhuman force of nature, this doesn't mean you should try to rush around and get hundreds of things done each day. You should take time for yourself too. Taking time for yourself will help you to de-stress and relax. De-stressing is just as important for your health as diet and exercise!
Don't Talk Badly About Yourself
Negative self talk will mess with your emotions and is no good for feeling happy. You should never say or think anything about yourself that you wouldn't say to a friend. Be your own best friend, think positive happy thoughts and your life will change.
Get Out of Your Comfort Zone
A life lived just outside of the comfort zone is always the best kind of life. Staying in your comfort zone is easy, but it isn't fun. It doesn't help you to develop or learn about yourself. Do something small that makes you feel uncomfortable as often as you can and you can learn so much about yourself!
Get into good habits making sure you are consistent with the things written in this guide. Everybody has off days. The key is to not let them set you back too much. Keep going and you'll definitely notice a huge improvement in your life and yourself!
A Guide to Becoming a Superhuman Force of Nature #self
Click To Tweet
Disclosure:  The above content was written specifically for My Girly Parts on behalf of our partner.

Brenda Pace
I have over 28 years as an Administrative Assistant, including at the Executive Level. I also have over 5 years experience as a Content Writer, Webmaster, Web Designer, and Social Media. If you're in need of assistance, please
Send me an email
and let me know how I can help.

Latest posts by Brenda Pace
(see all)
A Guide to Becoming a Superhuman Force of Nature

- March 14, 2016

How Do You Find Balance?

- March 13, 2016

The Best Advice On How To Be A Great Friend

- March 12, 2016
Related
Tweet
Share
2
+1
1
Pin
2
Share
Stumble
1
Total Shares

6