Five Iron Frenzy might be my favorite band ever. I have a pinterest album dedicated to dandelion tattoos because I've been dreaming of getting a dandelion tattoo because of their song Dandelions.
So, I was thrilled beyond belief when I heard the band was to make a special announcement. I thought it was going to be a reunion tour, which would be awesome - but when the annoucement came it was even better.
A whole new album! They launched a Kickstarter campaign and within minutes they were fully funded at $30,000. I think being a band that catered to nerdy christian kids in the 90s is paying off now that all those kids grew up and got jobs. As of today they have $145,773 from 2,264 backers. The band is offering backers various prizes from an advanced copy of the album to a date with a band member or an exclusive catered concert.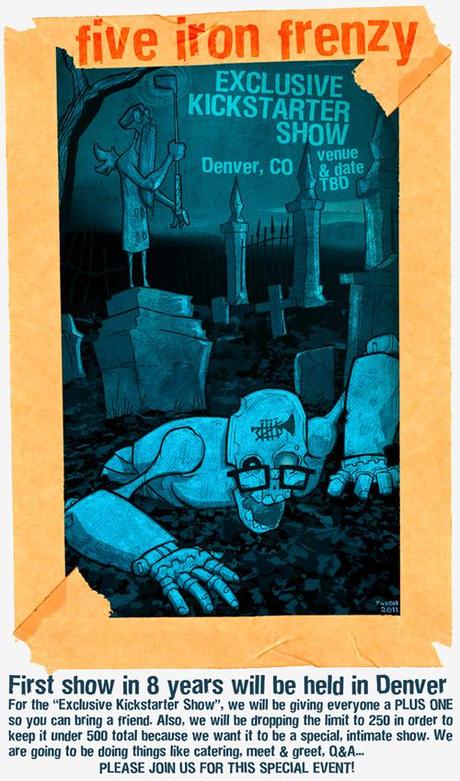 I had the privilege of being apart of an awesome concert promoting team in 2003 which brought Five Iron to Eureka on their farewell tour. I will always cherish the day I got to drive Reese Roper to Rite-Aid to buy ear plugs. It was a grand adventure and I'm so thrilled to see their back together making music. There's even a brand new song on their website for free!
I just wanted to share this piece of joy with my readers.