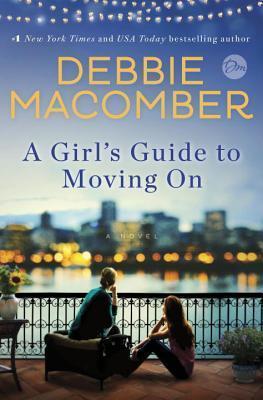 A Girl's Guide to Moving On Published by Random House Publishing Group on February 23rd 2016
Genres: Family Life, Women
Pages: 352
Format: eBook
Goodreads


In this powerful and uplifting novel from #1 New York Times bestselling author Debbie Macomber, a mother and her daughter-in-law bravely leave their troubled marriages and face the challenge of starting over. Leaning on each other, Nichole and Leanne discover that their inner strength and capacity for love are greater than they ever imagined.

When Nichole discovers that her husband, Jake, has been unfaithful, the illusion of her perfect life is indelibly shattered. While juggling her young son, a new job, and volunteer work, Nichole meets Rocco, who is the opposite of Jake in nearly every way. Though blunt-spoken and rough around the edges, Rocco proves to be a dedicated father and thoughtful friend. But just as their relationship begins to blossom, Jake wagers everything on winning Nichole back—including their son Owen's happiness. Somehow, Nichole must find the courage to defy her fears and follow her heart, with far-reaching consequences for them all.

Leanne has quietly ignored her husband's cheating for decades, but is jolted into action by the echo of Nichole's all-too-familiar crisis. While volunteering as a teacher of English as a second language, Leanne meets Nikolai, a charming, talented baker from Ukraine. Resolved to avoid the heartache and complications of romantic entanglements, Leanne nonetheless finds it difficult to resist Nikolai's effusive overtures—until an unexpected tragedy tests the very fabric of her commitments.

An inspiring novel of friendship, reinvention, and hope, A Girl's Guide to Moving On affirms the ability of every woman to forge a new path, believe in love, and fearlessly find happiness.
I've read many books written by Debbie Macomber and really enjoy her writing, so when I saw A Girl's Guide to Moving On, I looked forward to reading it and I was not disappointed at all. This book focuses on two main female characters – Nichole and Leanne. 
While Nichole thought she had the perfect life being married to Jake, having a job that she loved, her young son Owen and her volunteer work.  Suddenly everything in her life changes when she discovers that Jake has been unfaithful and to compound the mess, his girlfriend is pregnant.  Nichole decides to divorce Jake and build a new life for herself and Owen.  Leanne is Nichole's mother-in-law and both women are in the unfortunate positions of having their husbands cheating on them. Both women leave their husbands and the story follows as they climb the hurdles of their new lives filled with new experiences.
After moving into their apartments, the women make up a list of ways they can get thru this betrayal and hurt, they come up with three rules. The first rule was "don't allow yourself to wallow in your pain, reach out. Volunteer or do something you love or something that will help others."
The second item is to "cultivate new friendships" and that means changing the things they are used to. Their circle of friends from their married "country club" lives seem to have fallen to the way side, so they need to seek out new friendships.  The third and hardest is to "let go in order to receive" which is much easier said than done.
While Nichole meets a tow truck driver named Rocco, Leanne meets a Nicolai, who is a baker from the Ukraine.  It is great to watch as the women grow and learn with these potential new relationships. (No spoilers about whether they make it or not.) The new men are from different worlds from the ex-husbands and each of these women are taken out of what they know. 
At it's core this was a book about hope, and learning to move on. I laughed, I cried and I cheered as the women learned to navigate their new lives. They had to learn how to redefine who they were, and to find hope again.  The author dives into subjects like not feeling "good enough" and the fear of having to provide for themselves, the fear of letting go of the past, and the fear of new beginnings.  She leads readers through the experiences of these women, both in learning to date, and perhaps the ability to love and trust another man. Throughout this book, the women struggle to find peace and balance in their new lives.  This is a great beach day read or rainy day read – a quick read and very enjoyable!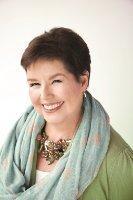 Debbie Macomber is a #1 New York Times bestselling author and one of today's most popular writers with more than 170 million copies of her books in print worldwide. In her novels, Macomber brings to life compelling relationships that embrace family and enduring friendships, uplifting her readers with stories of connection and hope. Macomber's novels have spent over 750 weeks on the New York Times bestseller list. Eight of these novels hitting the number one spot.
In 2015, Macomber's all-new hardcover novels include Last One Home (March), Silver Linings (August) and Dashing Through The Snow (October). Paperback editions will be issued in 2015 for Blossom Street Brides (March) and her Christmas novel, Mr. Miracle (October). In addition to fiction, Macomber has published cookbooks; inspirational and nonfiction works; as well as acclaimed children's books.In addition to fiction Macomber has also published two bestselling cookbooks; numerous inspirational and nonfiction works; and two acclaimed children's books.
Macomber's Cedar Cove Series became Hallmark Channel's first dramatic scripted television series, Debbie Macomber's Cedar Cove, now enjoying its third season. In addition, Macomber's upcoming Christmas novel, Dashing Through the Snow, will be adapted as a Hallmark Channel movie in fall 2015.
Macomber owns the Victorian Rose Tea Room and A Good Yarn Shop, named after those she featured in her novels. She and her husband, Wayne, serve on the Guideposts National Advisory Cabinet, and she is World Vision's international spokesperson for their Knit for Kids charity initiative.
A devoted grandmother, Debbie and her husband Wayne live in Port Orchard, Washington (the town on which her Cedar Cove novels are based) and winter in Florida.
I was provided with a complimentary digital copy of this book from NetGalley in exchange for my honest review and unbiased opinion.
~ ~ ~ ~ ~ ~ ~ ~ ~ ~ ~ ~ ~ ~ ~ ~ ~ ~

It would be great if you would stay connected with me!! You can follow me on Twitter @DebiL1611, like me on Facebook at 2014 and Beyond, circle me on Google+, follow me on Tumblr, Instagram and Bloglovin', subscribe on YouTube, or connect with me on LinkedIn and Pinterest.

Please make sure to visit my homepage and subscribe to my blog for more great posts on running, fitness and lifestyle topics as well as food, product, music and book reviews, and more!