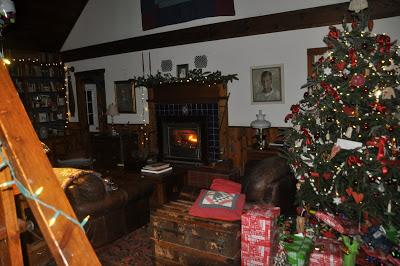 Full tilt Christmas . . .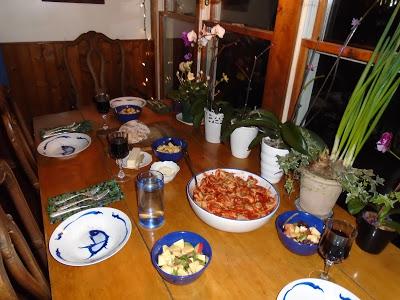 From Aileen's homemade spinach ravioli on Christmas Eve . . .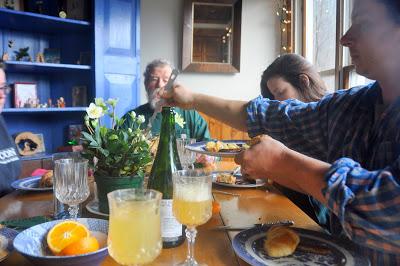 To mimosas, ambrosia, cranberry cinnamon rolls, croissants and sausage for breakfast on Christmas morning . . .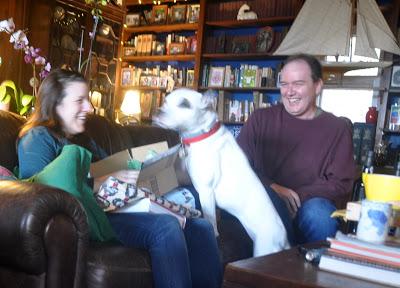 To opening presents with the help of dogs (that's Ethan and Aileen's Tally)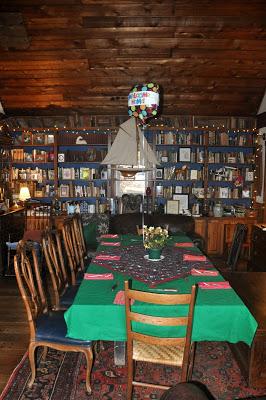 To pushing back the furniture to make room for a larger table to accommodate us all .  . .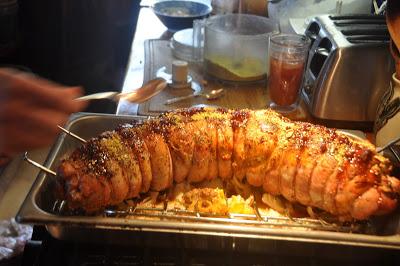 To the amazing stuffed pork tenderloin Justin made . . .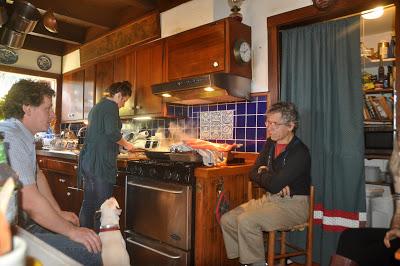 To Claui's sauteed Brussels sprouts and sweet potato biscuits, along with salad and roasted root vegetables courtesy the Langners . . .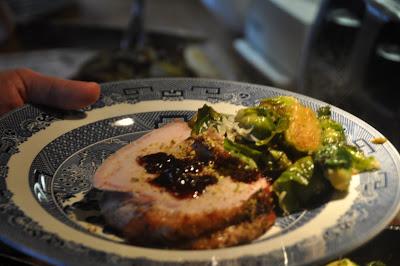 To friends and family around the table . . .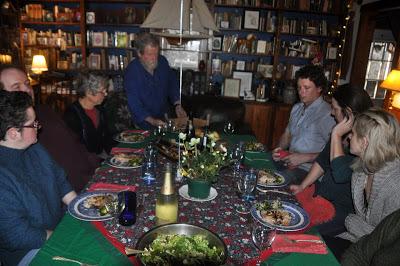 To a dessert table that couldn't be beat with cinnamon ice cream and mini Bundt cakes by Aileen plus an apple tarte and a 'crack pot pie' from Nancy. . .
Oh, my! What wretched excess!