I love fish ponds!  I remember as a child being mesmerized by goldfish in a park pond, losing track of time as I watched them move about glistening in the summer sun. Now that I am much...much older I also love fish in decor! With the weather getting warmer and summer on the horizon, I feel inspired by water and fish motif.  There are wonderful custom wall covering companies who have beautiful fish paper such as De Gournay, and Fromental. The paper is so beautiful that it can go almost anywhere. I am toying with the idea of putting it in my latest project ( powder room) or having a faded mural rendered to give the same effect. I fell in love with a certain pattern from a past House beautiful magazine article in which the designer used a Fromental paper in a dining room, needless to say I still have that copy! So even if you are not lucky when it comes to keeping a pond or even a goldfish bowl flourishing, these fish need no water and may be enjoyed for several years to come!!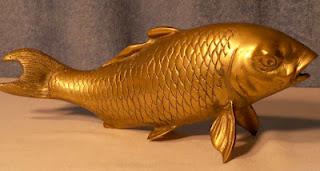 Brimfield Antique Fair  fine!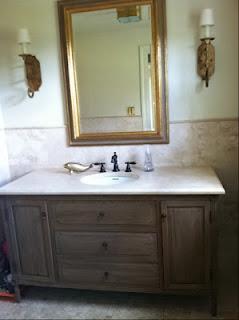 My work in progress..have to decide paper or mural!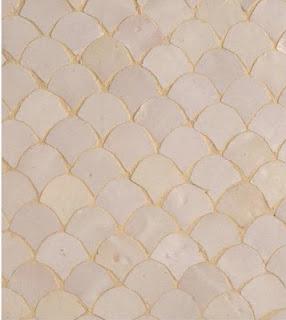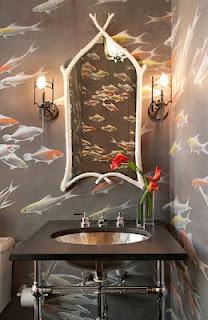 Under water feel that looks dreamy.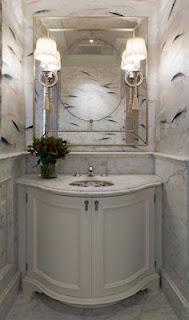 DeGournay Paper in a small powder room, the little added detail makes the space!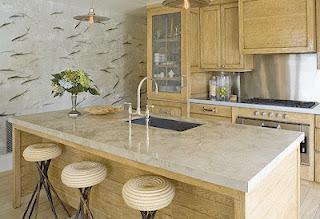 Again DeGournay used in kitchen by a famous Millionaire Decorator!!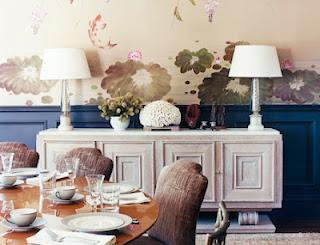 The House Beautiful room that I love!!!!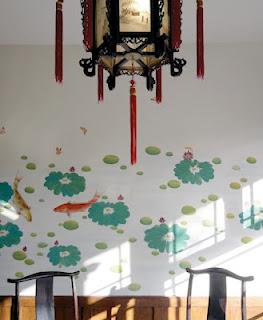 Fromental again in a different color hue!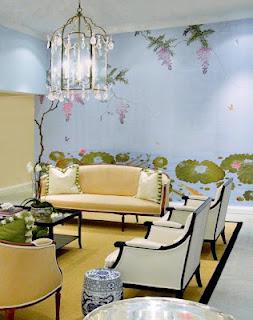 Fromental in lounge area, adds interest to space.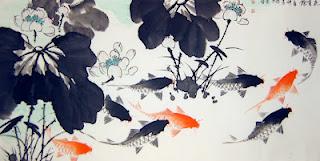 Lotus and Carp asian silk screen.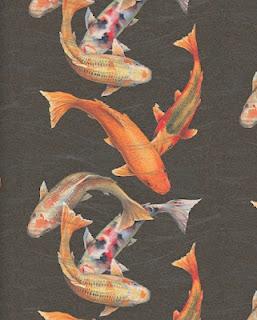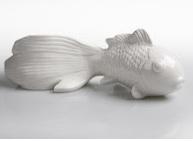 Adorable ceramic fish!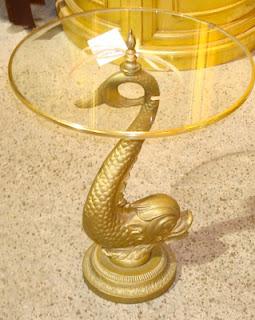 Vintage dolphin side table.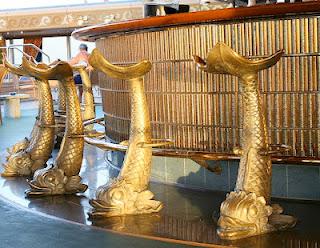 Carp bar stool and a cruise ship, how great!!!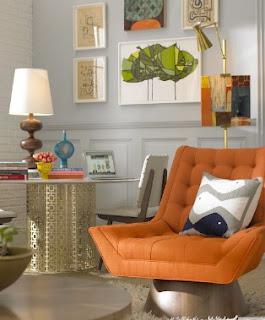 Jonathan Adler using fish pillow in hollywood style regency decor!!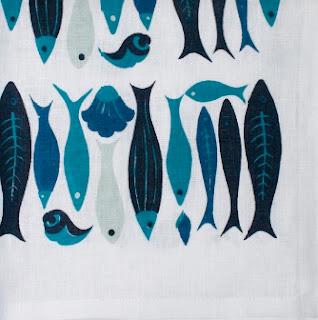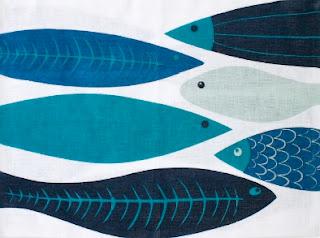 Jonathan Adler placemat!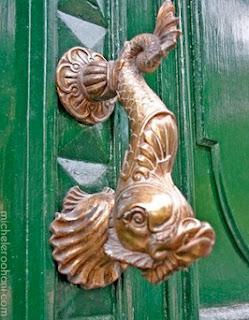 Fantastic door knocker!