January 10, 2014, Mummy of Two, Family, Thoughts & Feelings, , 1
Big Mr A and I first met at the Vine Hotel in Skegness where we were both working.  He was a chef and I was doing a bit of everything from waitressing to cleaning.
At 18 I was extremely shy and whenever he would speak to me I'd just giggle and run away.  Imagine my surprise when a few weeks later he asked me if I would like to go out with him.  I had been told that Big Mr A was in the big walk in fridge and needed to see me!  My curiosity got the better of me so I went to see what he wanted and that is when he asked me out on a date.  I said yes and quickly left the fridge, most probably looking like a tomato with my bright red cheeks!
A few days later my parents dropped me off in Skegness where I was meeting Big Mr A.  He took me off in his car to an Italian restaurant where I think we spent most of the time in an awkward silence whilst trying to eat pasta in a not too messy fashion!
After he had treated me to food we went to Ingoldmells to a bar where it was much nosier and there was less need for talking (just plenty of kissing if I remember rightly!).
As the drinks flowed (for me not him as he was driving!) I became more relaxed and I think I may have actually spoken to him for longer than 10 seconds too!
It probably wasn't the greatest first date in the world, however, once we went out a few more times things started going really well and this August will see our 14 year Anniversary and 10 years of Marriage so it can't have been that bad!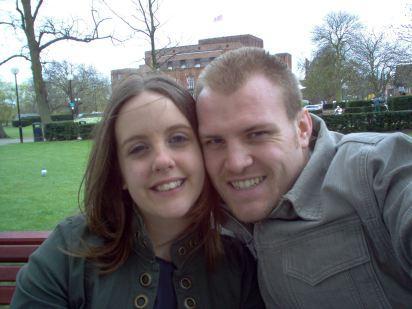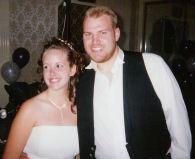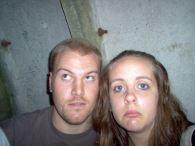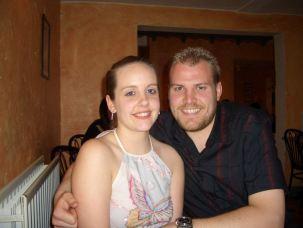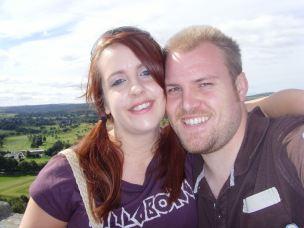 " />" />" data-image-title="" align="left" data-orig-file="http://www.mummyoftwo.com/wp-content/uploads/2014/01/SNV30482.jpg" data-recalc-dims="1" data-medium-file="http://www.mummyoftwo.com/wp-content/uploads/2014/01/SNV30482-300x225.jpg" data-image-meta="{"aperture":"6.3","credit":"","camera":"","caption":"","created_timestamp":"1849347151","copyright":"COPYRIGHT, 2006","focal_length":"6.6","iso":"100","shutter_speed":"0.0028571428571429","title":""}" data-large-file="http://www.mummyoftwo.com/wp-content/uploads/2014/01/SNV30482-1024x768.jpg" />