Let's face it everyone loves a bargain, especially in January when bank balances are still recovering from Christmas. With my diminished bank balance in mind I headed to Boots armed with my No 7 £5.00 off voucher and my £10.00 gift voucher that I had received for Christmas. My wish list included a new mascara, some moisturiser and a medicated face wash, a list that I thought would be a little unobtainable on my strict £10.00 budget but guess what, I managed to purchase all these items and more
17 Peep Show Mascara (Sorry for the quality of the photographs, the lighting is terrible)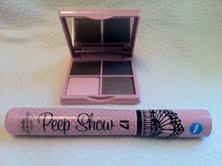 17 Peep Show Mascara and Eye Palette 
This mascara is currently on offer for £5.29 and when you purchase one you can choose a free Peep Show Eye Palette, which is a small compact complete with four eye shadows and a mirror. (A full review of these will follow.)
No 7 Essential Moisture Day Crème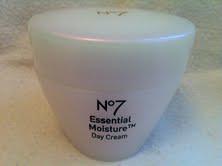 No7 Essential Moisture  Day Creme
I've used this moisturiser before and love it because of how rich it is.  I stopped using it due to the price tag; £9 is a little steep in my opinion. However, I had my trusty £5.00 off No7 products making this just £4.00 and in future I think I'm going to stock up as soon as the vouchers come out!
Neutrogena Triple Action Cleanser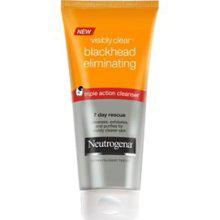 Neutrogena Face Wash
This can be used as either a wash, scrub or as a weekly scrub. I have spot prone skin so will give most products a try. I've never used this before but I have high hopes and seen as it was reduced to £2.99 from  £4.49.
So, I purchased a face cleanser, moisturiser, mascara and eye shadow palette all for £12.28 and with my gift voucher I actually only spent £2.28! My bank balance stays intact for another day!