October 24, 2013, admin, Play, Reviews, , 1
Little Miss A was recently sent a Sleepover Fairy from Think Pink.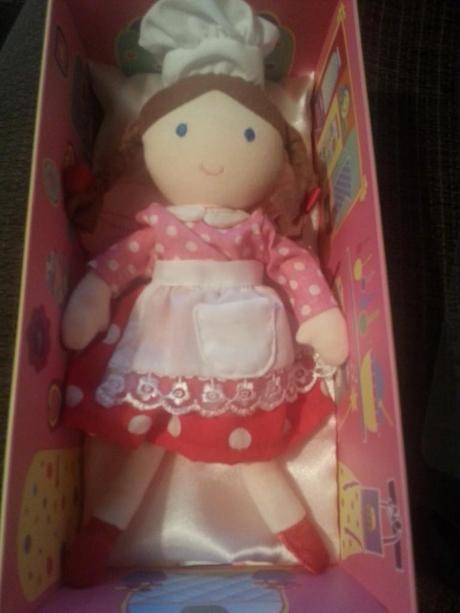 She was sent the 20cm Miss Lillia the Baking Fairy (they must know she loves cake!).  The fairy comes dressed ready for baking in clothes that are removable and with a pink satin sleeping bag and a Fairy message card.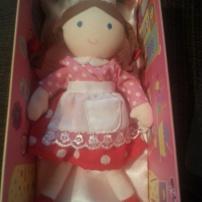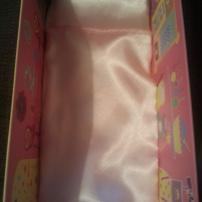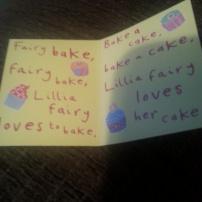 The Fairy comes packaged in a beautiful gift box which is perfect for them to 'sleep' in!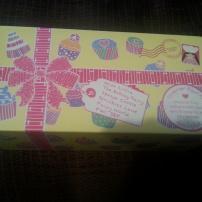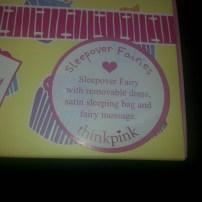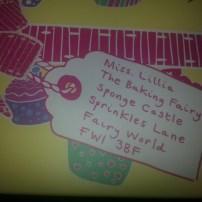 Although the fairies say they are suitable from age 3 and up, I see no reason why Little Miss A can't play with it supervised.  She can't remove the clothes herself yet so there is no risk of her putting them in her mouth, and there are no other small parts.
Little Miss A has really enjoyed carrying Lillia around and Little Mr A has been helping put her in her sleeping bag and showing Little Miss A how to play with her properly!
She has also loved snuggling up with her to sleep!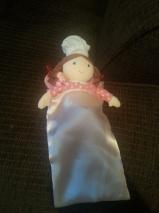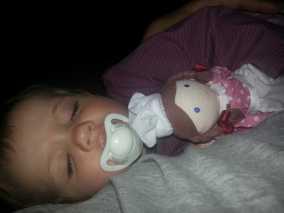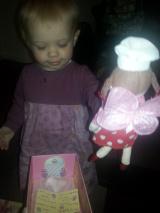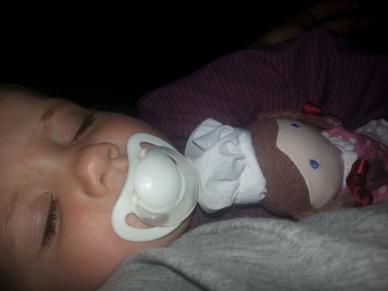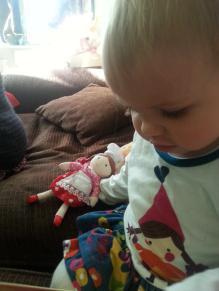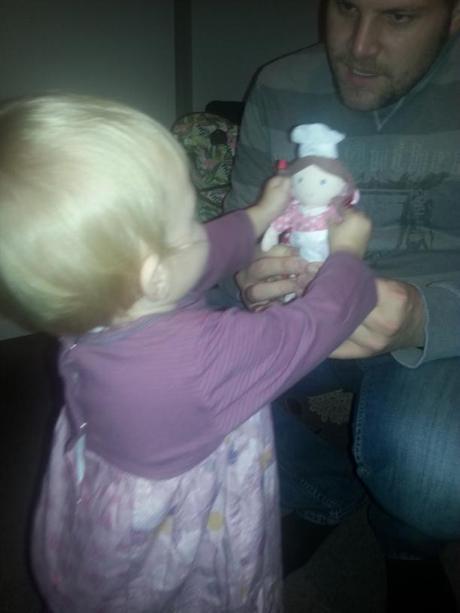 I am impressed with the quality of the fairy and the sleeping bag and think it would make an excellent present for any little girl, particularly because it comes in such a nice gift box.
The RRP for the fairy is £16.99 which I think is excellent value for money given what you get and I would recommend it for any little girl who likes dolls and believes in the magic of fairies!
Disclaimer – We were sent the fairy in return for our honest review.  All photographs were taken by me and are not to be used without my permission.