Bonjour!
There is still a few hours left to the end of a-england's promotion in celebration of Tristam's 1st birthday (Happy birthday, Tristam!) so I thought I should share the last a-england shade I have in my stash.
Although I did not buy any color from The Legend collection myself, Cheryl was kind enough to do a swap with me so I am now the proud owner of St. George! :D
Let's have a look at this beauty, shall we?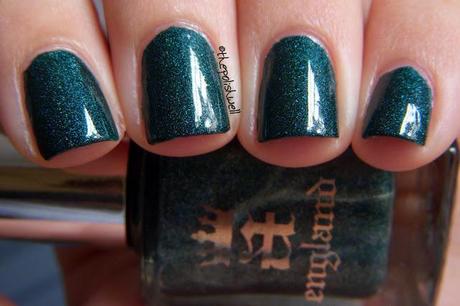 St. George is a really gorgeous deep teal color filled with tiny holographic particles that gives St. George a subtle glowy effect. Unfortunately, the sun wasn't co-operating when I was taking these pictures so I couldn't capture any holographic action in my pictures. :(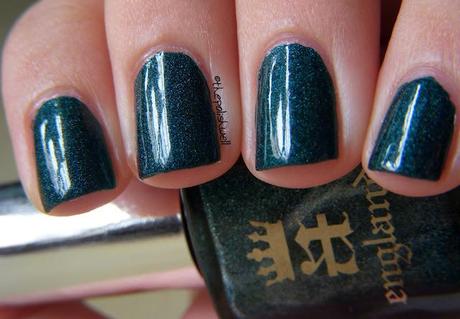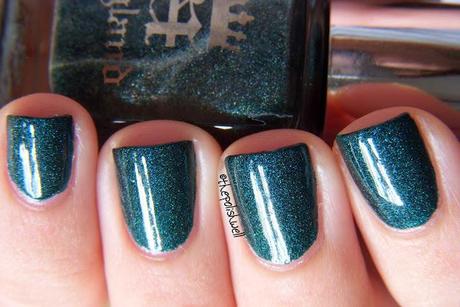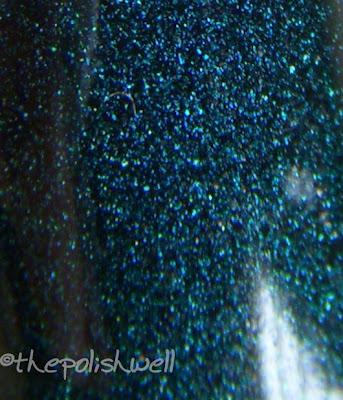 *swoon* The richness of the color is intoxicating, isn't it?
And as if that wasn't enough reason to fall in love with St. George, the formula is really fantastic - buttery smooth, fuss-free application. The top-notch formula is really what draws me to a-england.
So what do you think of St. George? Which a-england shades are your favorites?
xoxo,
mich