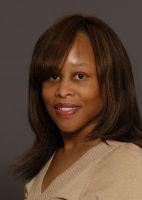 Desiree Day. What hasn't she done? She's worked in banking, telecommunication, and information technologies industries, as well as in academia. She has been writing for about ten years. She self-published her first novel Bourgeois Blues in 1997. Following that, Ms. Day was very fortunate to have been published by Publishing Power House Simon & Schuster. They published Crazy Love (2005) ,Cruising (2006) One G-String Short of Crazy (2009) and Spiritual Seduction (2010). She is now trying her hand at e-publishing. As an author and reader Ms. Day is very excited with all the changes in the publishing industry. To learn more about Desiree Day, check out her website or shoot her an e-mail at [email protected]  
The Book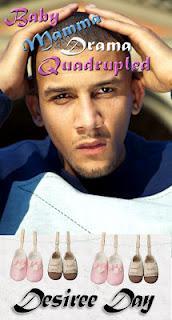 When did you fall in love with the written word?
I've loved words ever since I was able to read, so by the time I was 5-years-old I've enjoyed reading. It's something that I'm passing along to my son. He's 5-years-old, and we spend time playing Scrabble Scoop. He's very good at Text Twist and he's already reading.
When did you know you wanted to be a writer? In 1997.
I never had any aspirations of being a writer. I enjoyed reading but I never ever considered considered creating a novel. But one day while sitting at my computer, an idea for a short story popped into my head for a short story about a snooty corporate girl who fell in love with a UPS driver. And once I started writing, I couldn't stop, and the end result was my first novel Bourgeois Blues. I had self-published it back in 1997.
How long have you been writing?
I've been telling stories since 1997, but I've been journaling since 1985 or so.
Talk to us about your writing journey. If you've faced rejection, how do you rise above it? If you haven't faced rejection what advice do you have for other aspiring authors?
I started writing in 1997 and ultimately had my second novel Crazy Love published by Simon & Schuster in 2005, where I went on to publish four novels with. I published Cruising, One G-String Short of Crazy, and Spiritual Seduction with Simon & Schuster. I was very much prepared for the whole process, so I wasn't too discouraged when I wasn't immediately picked up. I was a big avid reader of Writer's Digest magazine and that helped me a lot. So I wasn't discouraged after querying hundreds of literary agents and the rejections kept coming at the end, I finally had two agents willing to represent me. And I had selected Bob DiForio, who was a wonderful choice. He immediately started sending my manuscript out to publishers and there was a bidding war between Simon & Schuster and another publisher and obviously Simon & Schuster won.
Are you an "outliner" or "fly by your pants" kind of writer?
I'm a little bit of both. When writing a piece I start off as a fly by your pants kind but when I find myself getting on track I start outlining.
How long does it take you to write a novel?
If I'm working on an eighty thousand  word novel it could take me five to six months to complete.
What social media outlets are you using to promote yourself/your writing?
I think that social media is very important for marketing your work; however I'm only on Facebook.
Where do you see your writing career in five years?
Naturally I'd still be writing novels, novellas, and short stories. And I would also like to do some ghost writing, I think that would be fun.
What are you currently working on?
A novella titled Baby Mama Drama Quadrupled. It's about an NBA player who has children with four different women. He's tired of traveling to visit them, so he has them all live together in his mansion.
You're sitting inside your favorite coffee shop...delicious smells of lattes and pastries permeate the air. Sitting across from you is your favorite author. You have the opportunity to ask him/her three questions what would they be?
My favorite author is Zora Neale Hurston. 1. Did you ever imagine that you would be so popular? 2. You grew up during one of the most dynamic times for African American writers, who is your favorite writer? 3. Did you ever imagine that your work would have the impact on literature that it did?