One of the highlights of any visit to LEGOLAND Malaysia is an appreciation of MINILAND, the centerpiece of every LEGOLAND park. On our advanced media preview, I amazedly viewed the 1:20 models that, in total, took more than three years to make.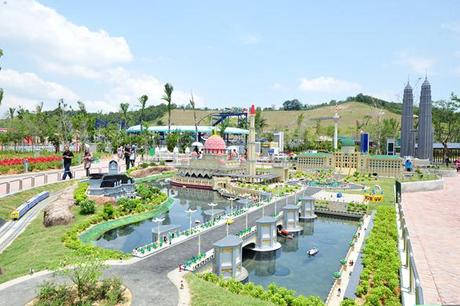 It's interesting to know that the MINILAND in LEGOLAND Malaysia used up 30 million LEGO bricks, and Malaysia hosts the largest one ever built for a park. More than a hundred people from around the globe were involved in photographing places, 3D design and production, and the actual construction. While a lot of the models were built at the LEGOLAND Model Shop in Nusa Cemerlang, Johor Bahru, others had to be built in the USA, Denmark, England, Germany, and the Czech Republic. Afterwards, models were transported by cargo containers.
All 17 highly-detailed clusters showcase different cities and countries in Asia, making this MINILAND relatable to its local and Asian visitors. By the way, all clusters are animated, so models come to life with a push of a button.
MALAYSIA
For the host country, LEGOLAND is featuring foremost the capital Kuala Lumpur. Included within its cluster are the Old Kuala Lumpur Railway Station, the Sultan Abdul Samad Building, Masjid Jamek, Bank Muamalat, the KL Tower, Menara TA One, Wisma BSN, and some more downtown buildings. The highlight, of course, is a recreation of the Kuala Lumpur City Center (KLCC) and its iconic Petronas Towers. The model of the twin towers, the tallest ever made for any MINILAND, stands 10 meters high and is made of 500,000 LEGO bricks.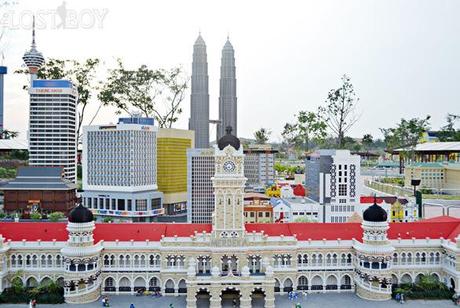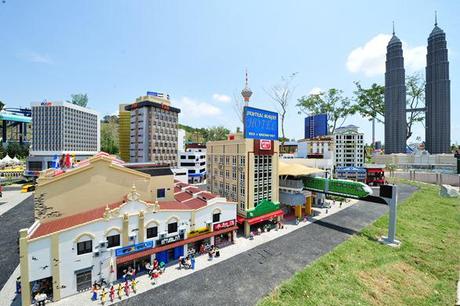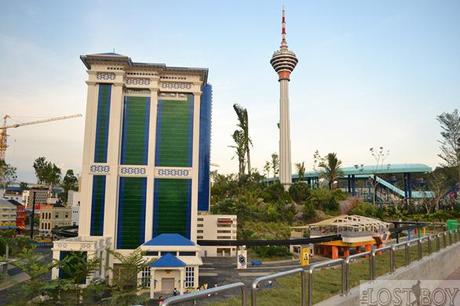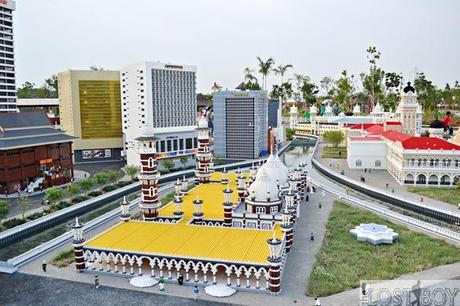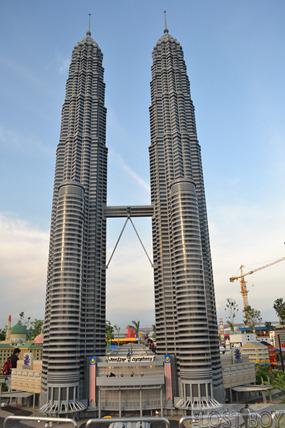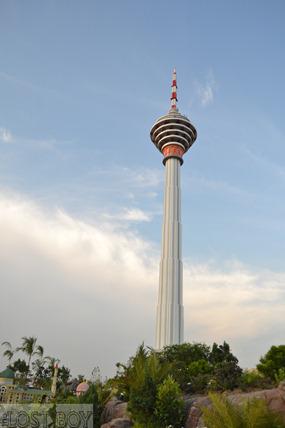 Putrajaya, Malaysia's federal administrative center, has some buildings and structures: Putra Bridge, Istana Darul Ehsan, Masjid Putra, and the Bangunan Perdana Putra.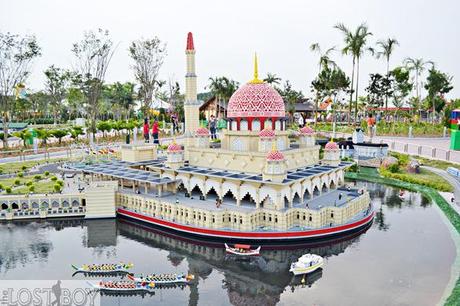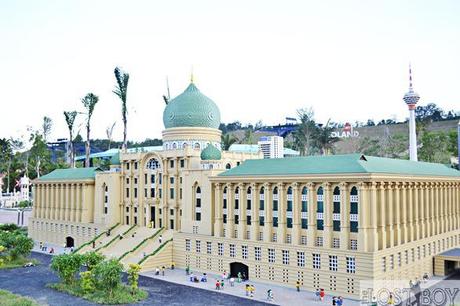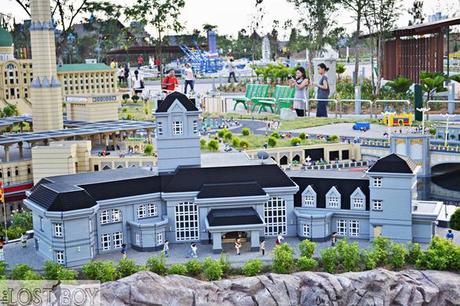 MINILAND is also highlighting the capital city of its host state, Johor Bahru. Showcased are the clock tower at Dataran Bandaraya, Masjid Negeri Sultan Abu Bakar, Johor Bahru High Court, Johor Tourism Information Centre (JOTIC), Bangunan Lembaga Tabung Haji, Sultan Ibrahim Building, Stesen KTM Johor Bahru, a Catholic church in Johor Bahru, Bangunan Datuk Jaafar, and some more downtown buildings.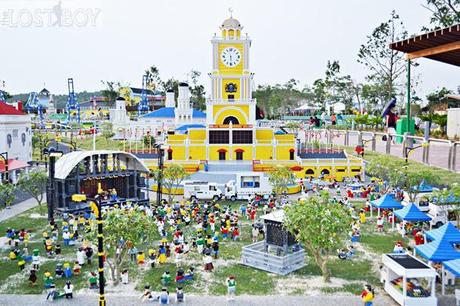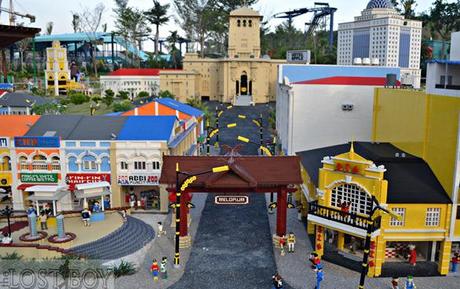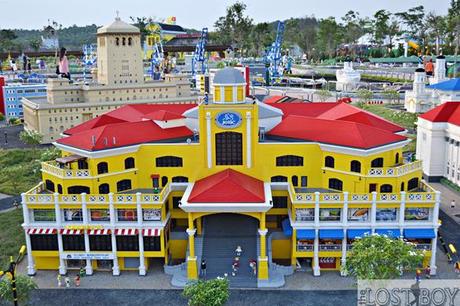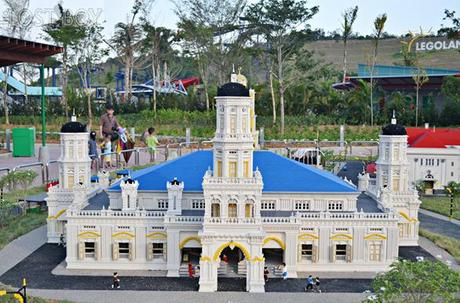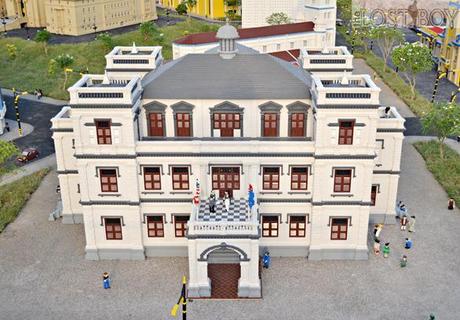 Two transport facilities in Malaysia were impressively recreated. The first one is the Kuala Lumpur International Airport (KLIA), which is complete with scaled models of aircraft. The Pelabuhan Tanjung Pelapas, a port in Johor, meanwhile features ships and containers.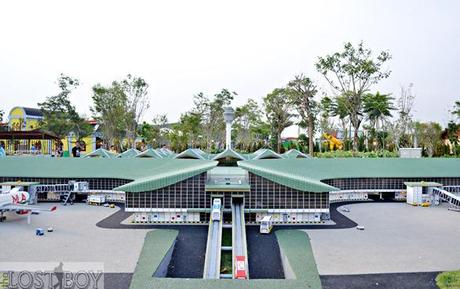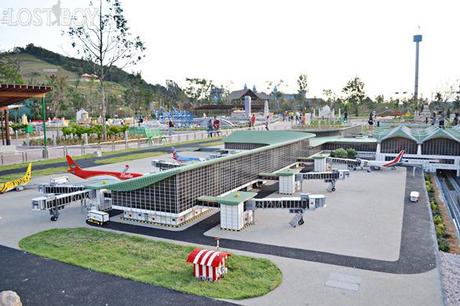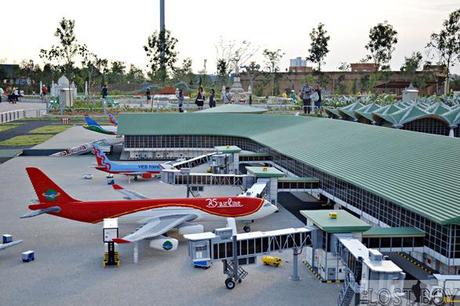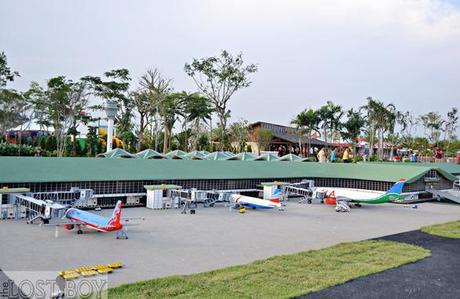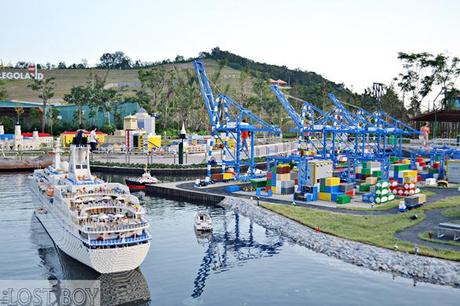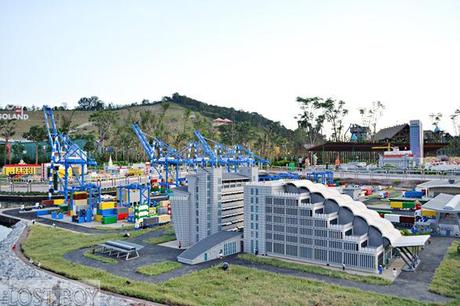 SINGAPORE
It's expected that many visitors will come from neighboring Singapore, so MINILAND gave much importance to the city-state. With this, they've built some of its iconic landmarks, such as the Singapore Flyer, Merlion, The Fullerton Hotel, One Fullerton, Riverside Point at Clarke Quay, Boat Quay, and the mesmerizing Singapore skyline.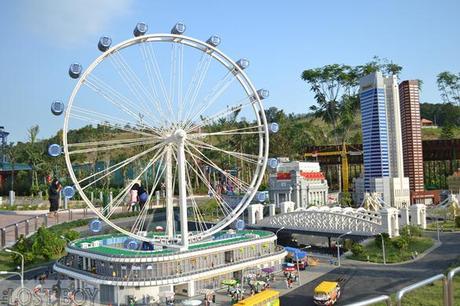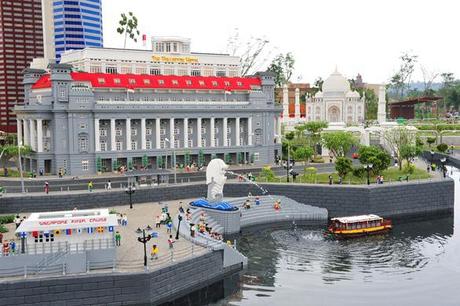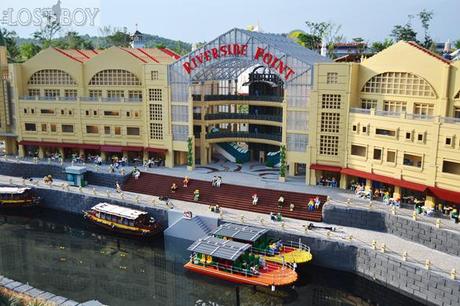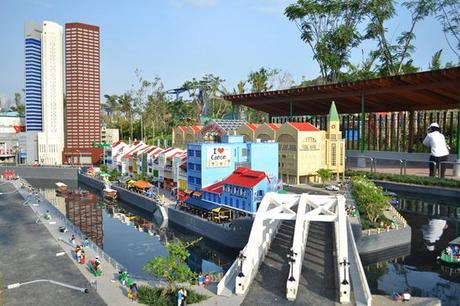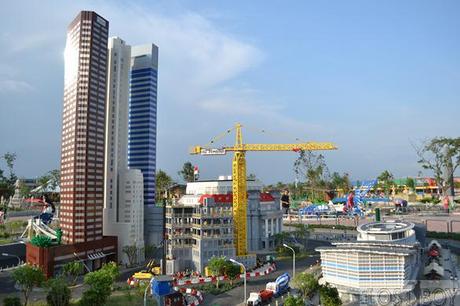 INDIA
Those flying in from India will see the Taj Mahal as one of MINILAND's highlights. The white marble mausoleum was originally built by Mughal emperor Shah Jahan in memory of his third wife, Mumtaz Mahal, in Agra, India.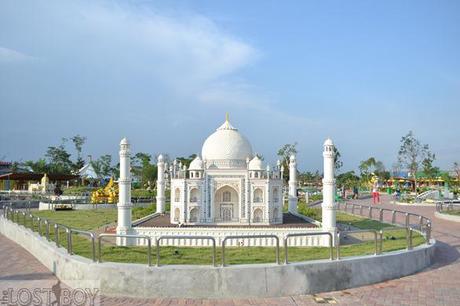 THAILAND
For Malaysia's northern neighbor, Thailand, a model of Wat Arun Rajwararam or Temple of the Dawn was constructed. The Buddhist temple is one of Bangkok's popular landmarks.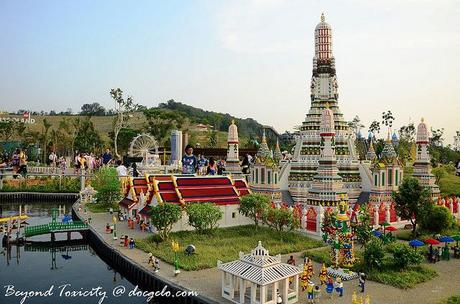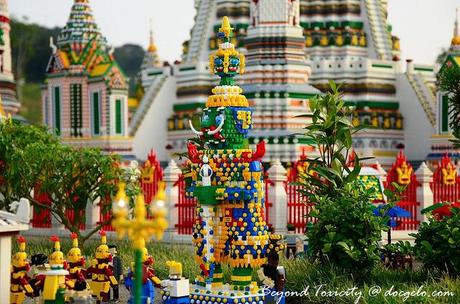 MYANMAR
The Karaweik was recreated for the country Myanmar. Constructed in 1972, it is a majestic palace by the Kandawgyi Lake in Yangon.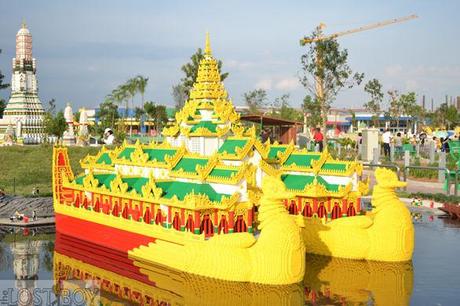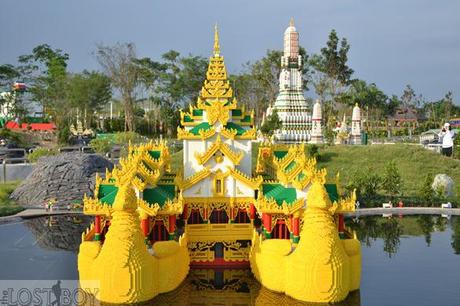 INDONESIA
One of the most familiar models to me was the Tanah Lot, which I visited in Bali, Indonesia last summer. It is an amazing rock formation that houses a Balinese pura or temple.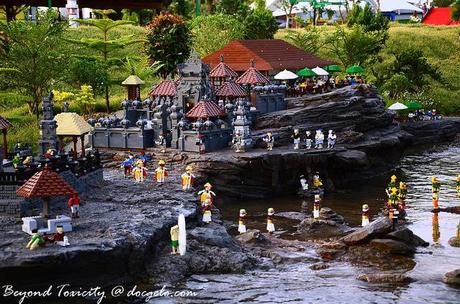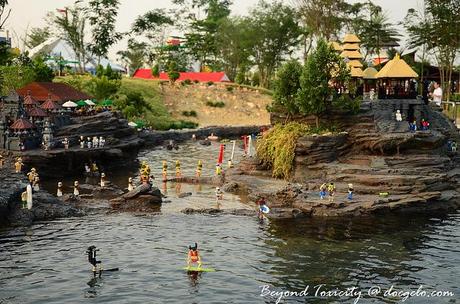 BRUNEI
There is also a model of what is considered to be one of the most beautiful mosques in Asia, the Sultan Omar Ali Saifuddien Mosque of Brunei.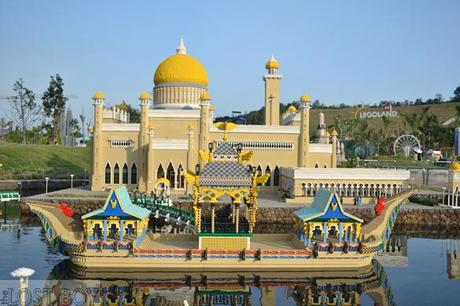 VIETNAM
The ancient town of Hoi An, a UNESCO World Heritage site, was built to represent Vietnam. It was a prominent trading port, hence the architecture reflects different influences.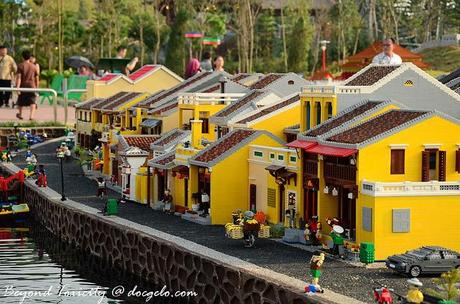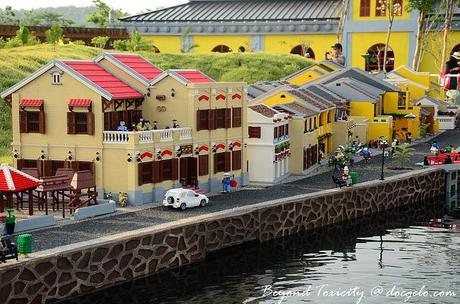 CHINA
Say China, and the Great Wall comes to mind. This and the Forbidden City are indubitably two of China's must-visit places, so their models were skillfully created.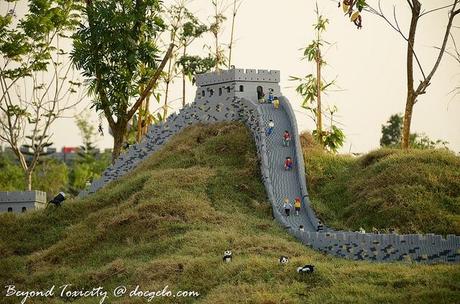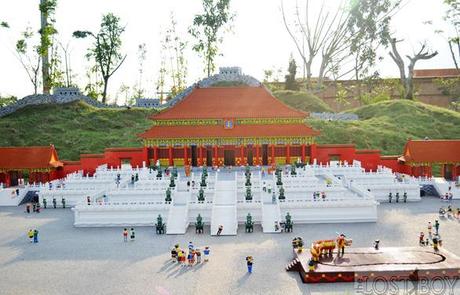 CAMBODIA
The largest Hindu temple complex in the world got 20 times smaller. The Angkor Wat of Siem Reap, Cambodia is one of MINILAND's major highlights.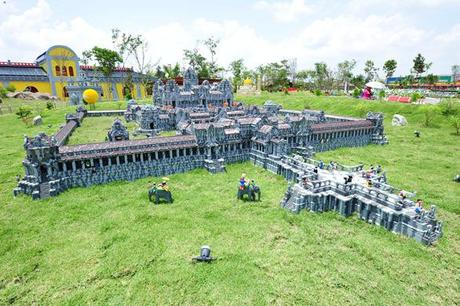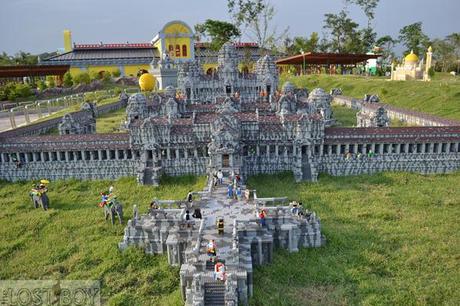 LAOS
Patuxai, which translates to "gate of triumph," is the most prominent landmark in Vientiane, Laos. It was built in lieu of an airport, thus it sometimes is called "the vertical runway."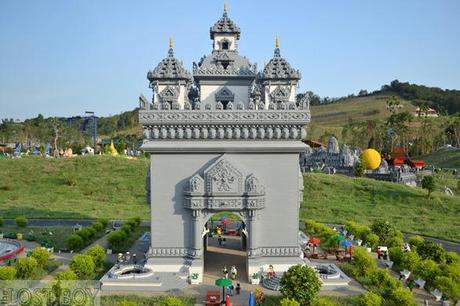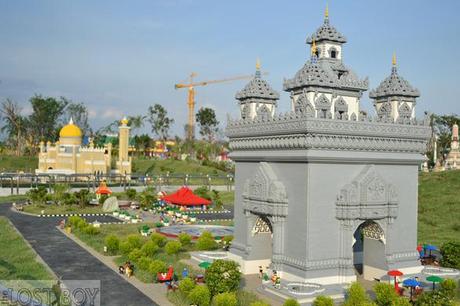 PHILIPPINES
Of course, our country was not left out at MINILAND, and as a matter of fact, they recreated a Philippine village in Bolinao, Pangasinan. They included the Bolinao Municipal Hall, Germinal Barangay Hall, St. James the Great Parish Church, and Cape Bolinao Lighthouse. It felt so nice to see a part of my home country!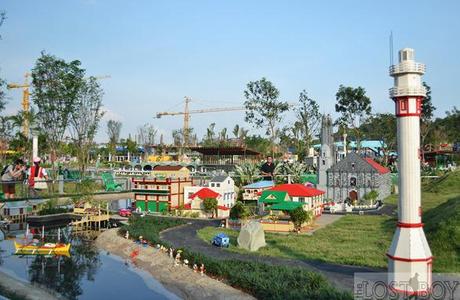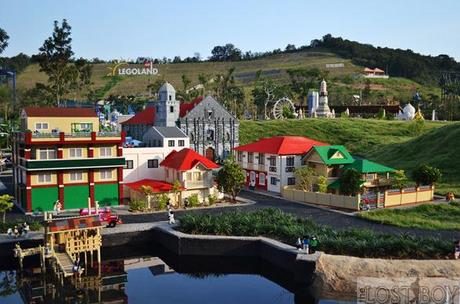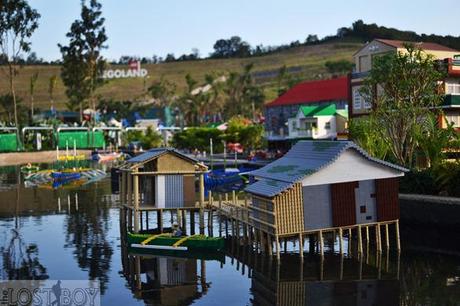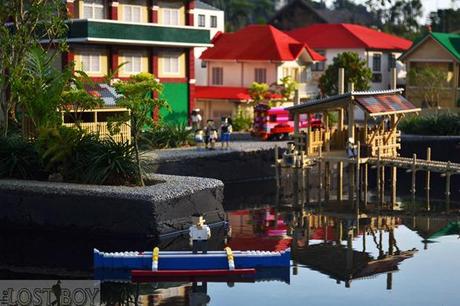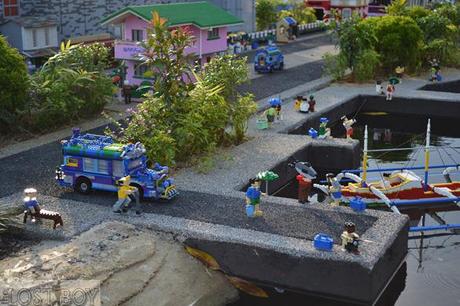 LEGOLAND Malaysia opened to the public on September 15, 2012 in Nusajaya, Johor. For details on how to go, read this guide. For a tour around the park, check out my posts:
LEGO Kingdom and Imagination
Land of Adventure and LEGO City
The Amazing MINILAND
LEGOLAND Malaysia Tips and Survival Guide

Cebu Pacific Air flies up to twice daily from Manila to Kuala Lumpur and up to 28 times weekly from Manila to Singapore. It also has flights to Singapore from both Cebu and Clark. For more details and to book low fares, visit CebuPacificAir.com.
Some photos were used with kind permission from Doc Gelo of Beyond Toxicity.