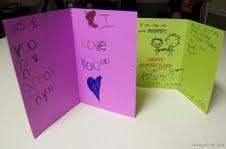 Father's Day is a day to honor your father and make him feel special. The day became an official holiday in the UnitedStates in the year 1966. It is generally celebrated on the third Sunday of June, but the date usually varies between nations.
How did it begin?
The celebration of Father's day started when a girl named Sonara thought of honoring her father, for the part he played in her life. The thought occurred to her while taking part in celebrations on Mothers' Day. Sonara had lost her mother at a very young age, and she along with her five siblings were raised solely by their father. As she grew older, Sonara became aware of the pain her father, Mr William Smart had borne to raise his six children. She decided to find a way to honor fathers all over the world for everything that they do to raise their kids.
The first official Father's Day celebration took place in the year 1910 when Sonara was able to convince the mayor and governor of her state that there should be a day to honor all fathers.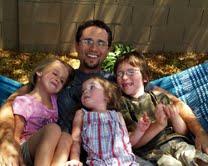 How to celebrate the day
A unique way to make the day special for your father is by gifting him something that is a work of your own hands. Younger kids can try something as simple as making a handmade card with a creative design. Thumb prints may be used to decorate this card. Thoughtful words for your father may be written inside the card.
There are also easy ways to make small clay handicrafts for gifting. You can mold the clay into the shape you want and press it with your thumb to give it some structure. You can make it into the shape of a heart, an animal or any other object that you think your father might like. A toothpick may be used to write your name on the item in the end.
In case you want to buy a special gift for your father, a nice embroidered kurta can be a good option. Hand made footwear made from cattle hide can also make an ideal gift.
Handmade lampshades may be thoughtful gifts as well as your father can use them for working and reading at night. You can even wrap the gift in a hand made paper bag to give the present an interesting look.
Besides the above ideas you can also plan a picnic or an outing to make the day exciting for your father and relieve him of any stress he might face in his day to day life. You are the best person to know how to honor your father and please him.