December 6, 2013, admin, Christmas, Food, Reviews, , 0
You may remember back at Easter we received a lovely Easter Egg from Betty's tea rooms.  Well they have now sent us a lovely Christmas treat, a pack of four milk and white chocolate owls.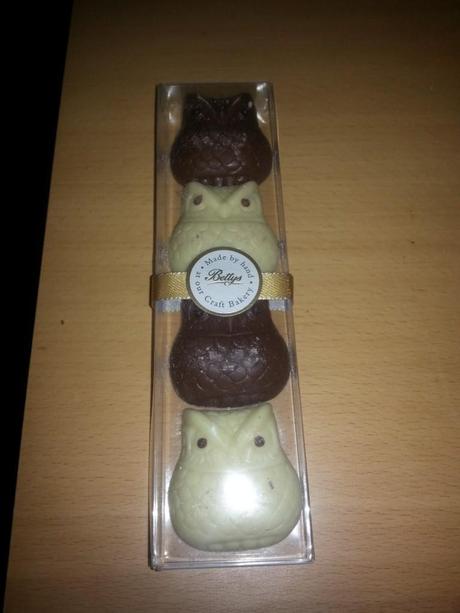 Priced at £3.75 these owls would make a great stocking filler for any chocolate lover young or old.
As always, the chocolate was really creamy, rich and delicious and the owls were just the right size for a treat without feeling like you had had too much chocolate.  All of us enjoyed them, a lot!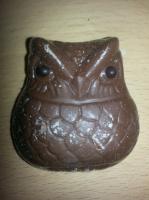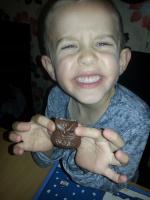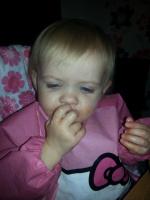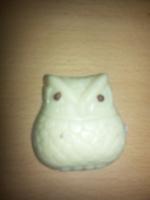 Betty's have an amazing range of Christmas gifts from chocolate to cakes and hampers.  There is so much to choose from and something to suit every taste and budget.  If you are looking for that special something for someone this Christmas I would highly recommend taking a look!
A little about Betty's…
Betty's is a well known and loved tea room originally opened in Harrogate in 1919.  In 1920 a further tea room was opened in York.  There are now six Betty's tea rooms in Yorkshire as well as a cookery school and a home delivery service!  To read the full story of how Betty's came about please click here.
Disclaimer – We were sent the owls in return for our honest review.  All photographs were taken by me and are not to be used without my permission.