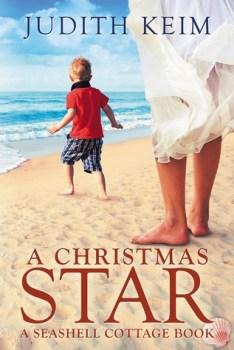 A Christmas Star by Judith Keim
Published by Wild Quail Publishing on November 2, 2018
Genres: Contemporary, Literature & Fiction, Romance
Format: ARC
Goodreads

Two years ago, Noelle North's then-fiancé left her waiting at the church on Christmas—her wedding day and birthday. She knows she cannot endure another holiday season at home in Boston. At the urging of four women at the assisted-living community where she serves as health director, Noelle decides to rent Seashell Cottage on the Gulf Coast of Florida for the holidays. She meets Silas Bellingham, the cutest seven-year-old boy she's ever seen, and his great-grandmother, Althea. Noelle discovers Althea's caretaker has been abusing her and goes into action, ending up with the temporary care of both Althea and Silas. Becoming part of the Bellingham household has an entirely different series of challenges when it comes to Althea's grandsons, Jake and Brett, who are having problems of their own with hotels to run and their parents missing in a plane crash. But after sparring with her, Silas' father, Jake, realizes Noelle is just what he and his family need, and when she finds the perfect Christmas star for Silas, they both know he's right.
I recently signed on to be part of the Review Team for author, Judith Keim — is that awesome or what? Anyway, what that means for me is that I am provided with the incredible opportunity to read Ms. Keim's books in advance of their release day! Today's book, A Christmas Star, is the second book I've received to review as part of that Review Team!
I accompanied a family member to a very heavy duty (and long) medical appointment last week. I brought my Kindle and read this book cover to cover that day.  Because we are in the middle of this medical situation, I missed the opportunity to put my thoughts of the book into writing until now.  Anyway……
The protagonist in the story of A Christmas Star is 32-year old Noelle North, who, just two years earlier, was left at the altar by her then-fiance to run off with his best friend's wife.  Not surprisingly at all, Noelle's birthday is Christmas Day, the same day the wedding was to take place. Noelle is humiliated by the experience and resents the fact that everyone around her feels sorry for her. 
The one positive thing remaining in Noelle's life is her job at the New Lie Assisted Living Community.  She has become friends with a group of the residents there and they help her leave town to avoid yet another embarrassing holiday season.  Noelle takes a long overdue vacation – for six precious weeks – and heads to Seashell Cottage, located near Clearwater Beach, Florida. (Did I mention I live about an hour and a half from Clearwater Beach?)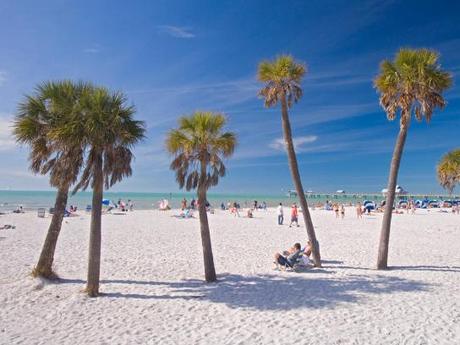 Noelle is walking along the beach when she meets a sweet little boy whose name is Silas Bellingham, and his dog, Duke.  She seems him the next day in the same location and she goes with him to meet his great-grandmother, Althea, who is at the house with the caretaker. Thanks to her nursing training, Noelle immediately notices that things aren't right with Althea – she's disoriented and she's got bruises — the nurse taking care of her is clearly abusing her. After Noelle feels she's confirmed her opinion, she immediately fires the nurse and orders her to leave…..and then it hits Noelle that she might have overstepped her boundaries here since Althea isn't her family and she's not even familiar with the family. She calls Silas' father, Jake, to tell him what she's done and the conversation doesn't go well. He doesn't appreciate the fact that a strange (and bossy) woman has fired his grandmother's nurse.
Next readers meet Silas' father, Jake Bellingham.  His grandmother, Althea has Alzheimer's disease and needs constant care, as does his young and motherless son. His parents have been missing since their plane crashed in the Rocky Mountains. Jake is a super busy guy who is trying to run the family hotel business with the help of his brother, Brett. 
A Christmas Star is a story of a little boy with sweet dreams of having a real Christmas tree – something lost when his mother died.  While Noelle wants to help Silas fulfill his Christmas dream, she's reluctant to do so given her past devastating experience with Christmas Day. Noelle is finally able to help Silas in a very unique way and there's only one thing missing …the perfect Christmas Star.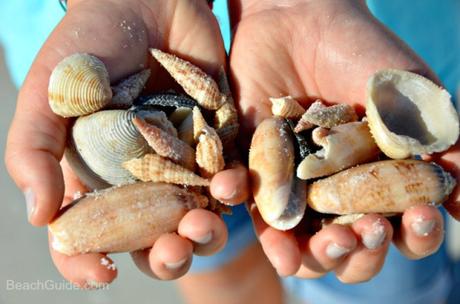 The characters are well written, the story is believable, the emotions are authentic.  Noelle is a strong female character, who deserves more than the chump who stiffed her two years earlier. I don't really want to write a spoiler and tell you how the story ends, but I will say that I was able to read this book in one sitting, cover to cover, and I was very pleased with the story. I loved all of the other characters in the story, but Silas actually stole my heart right from the start.
---
Judith Keim was born and raised in Elmira, New York, and now makes her home in Idaho with her husband and their two dachshunds, Winston and Wally, and other members of her family. 
Growing up, books were always present being read, ready to go back to the library, or about to be discovered. Information from the books was shared in general conversation, giving all of us in the family a wealth of knowledge and a lot of imagination. Perhaps that is why I was drawn to the idea of writing stories early on. I particularly love to write novels about women who face unexpected challenges and meet them with strength. 
A hybrid author who both has a publisher and self-publishes, Ms. Keim writes heart-warming stories of strong women who face challenges and find love and happiness along the way. Her books are based, in part, on many of the places she's lived or visited and on the interesting people she's met, creating believable characters and realistic settings her many, loyal readers love. 
---
Lucky me because I was provided an Advance Reader Copy in exchange for my unbiased review, as part of Judith Keim's review team.  I was not required to leave a positive review, but chose to because the book was awesome! Thanks so much!!
~ ~ ~ ~ ~ ~ ~ ~ ~ ~ ~ ~ ~ ~ ~ ~ ~ ~

It would be great if you would stay connected with me!! You can follow me on Twitter @DebiL1611, like me on Facebook at 2014 and Beyond, circle me on Google+, follow me on Tumblr, Instagram and Bloglovin', subscribe on YouTube, or connect with me on LinkedIn and Pinterest.

Please make sure to visit my homepage and subscribe to my blog for more great posts on running, fitness and lifestyle topics as well as food, product, music and book reviews, and more!