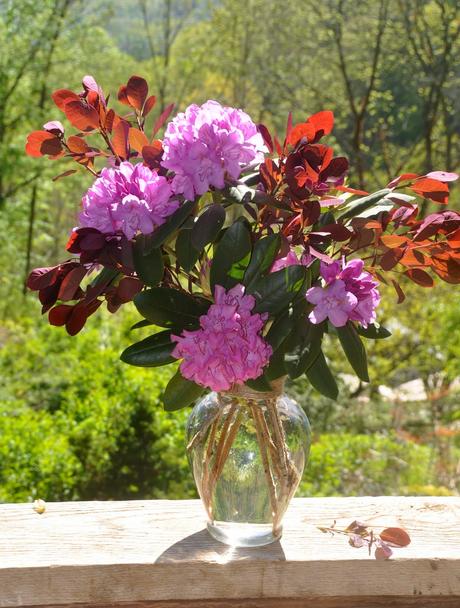 My darling daughter-in-law Claui passed her boards and in now a Registered  Nurse! It' s been a long, long road and she's traversed it with style and grace.
 A celebration was in order and we had a feast with Claui and Justin and the two Katies, old friends of Claui . . .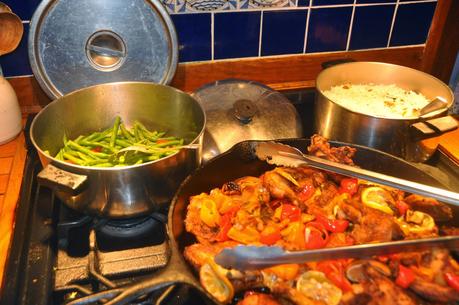 Oven roasted chicken with garlic and peppers and lemons, green beans with tomatoes, and rice with garlic and mushrooms . . . salads of spring greens, grapefruit sections, gorgonzola, and vinaigrette . . . and lots of sparkling wine!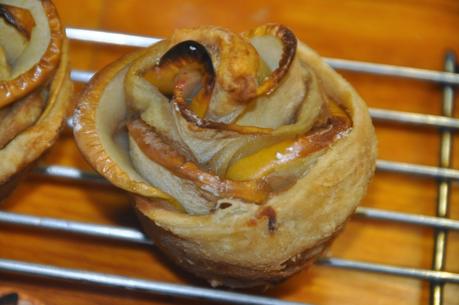 And to finish, these enticing little puff pastry and apple rosettes that have been  all over my Facebook feed -- they were pretty and delicious --  though a bit fiddly to make when I was doing them at the last minute. 
But such fun. And Claui's celebration was the perfect time to try them.
I am so proud of her!