1.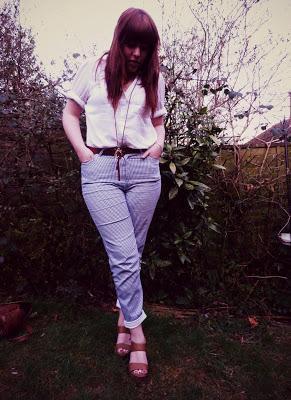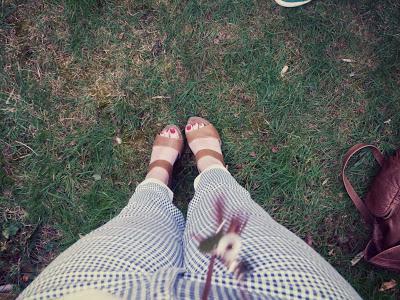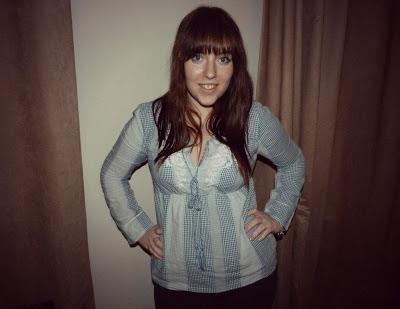 2.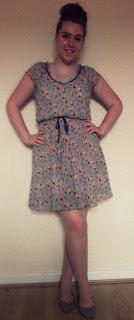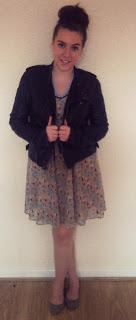 3.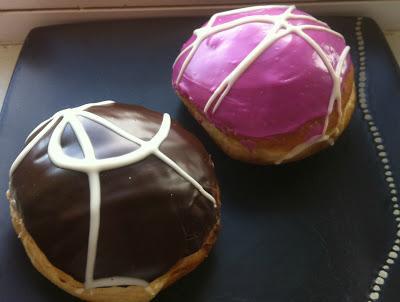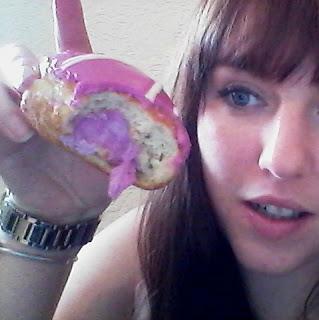 4.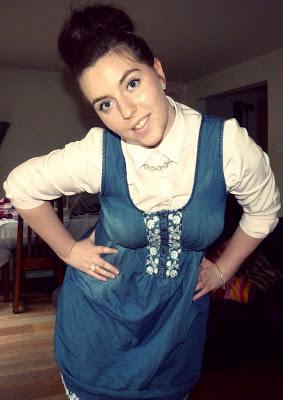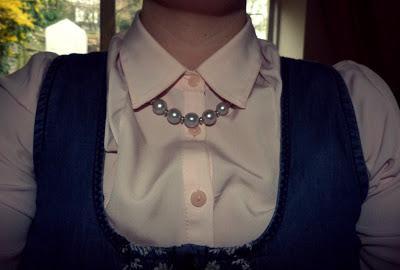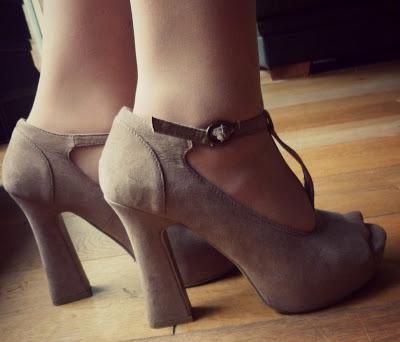 5.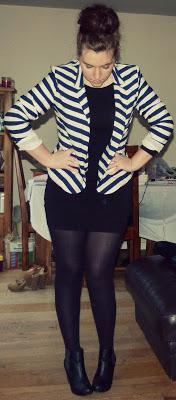 Firstly I will apologize for how many pictures there are! (TOO many) But I've been so busy with work and trying to beg my mom to let me buy a dog*, that I've not had chance to blog any of them.
1. The top picture is in my garden at the weekend, the weather was SO lovely that we just spent it in the garden all day, drinking tea and eating. I'm wearing some vintage gingham high-waist trousers, theCasanovablouse, a hippy looking suede pendant with feather's on fromNew Lookthat I bought ages ago but there are similarhere, a charity shop belt and brown platform's from Primark ages ago. The brown backpack bag, is one that my grandma gave to me as she was getting irritated with it, it's from Topshophere- she's so hip!
I changed into my gingham top (which I bought from the charity shop) to go to my aunty's house (I think I was having a gingham day), that's what the next picture down is, I just wore it with black skinnies and some sandal's. 
2. These were taken at work. It's not the best outfit in the world because I am in such a rush in the morning that I just shove the nearest thing on, not the best shoe choice either but I am rubbish at driving in any others! I do like this tea dress though, it's really pretty, it was fromDorothy Perkins, my leather jacket isLevi's(well it's mine now), I don't think they sell it any more but they sellthis similar one.
3. Errm these are Doughnuts that me and Kingsley had at work while I'm meant to be on a diet. And that's me being overjoyed at the pink stuff in the middle.
4. Another outfit: Dress - Charity Shop, Shirt - Vintage, Necklace - Charity Shop, Shoes - Forever 21 (old)
The shoes look a bit 70's! Which I like because I can pretend that I am a hippy.
5. Another outfit: Dress -H&M(similar here),Jacket- Ebay, Boots -H&M (similar here), Necklace - Charity Shop.
So yes, there's a big ol' summary, the reason I haven't blogged for so long is that I've had lots of work to do, I've also been working on my mum's new website, Algarvian Life. Although it is still a working progress and the business is growing steadily, it would be great if you wouldVisit Algarvian Life, and see if there is anything that interests you!
As the weekend looks to be another lovely sunny one, there will be lots of shopping and Car Booting, I will do another outfit post this weekend so come back and take a look! 
* No, it hasn't worked, I wrote a very convincing 'Dog Proposal' email and I will pay for it, pay for it's food, pay for the vet bills, walk it etc. etc. but no - don't get me started, it's not to be.