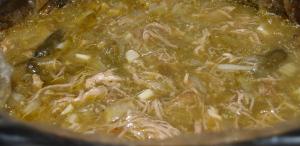 ***I know I was supposed to post a recipe having to do with Lofthouse cookies but I have lost my pictures inside this computer somewhere! As soon as my daughter can come over and find them, I will post that one****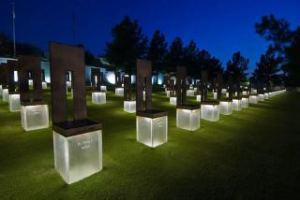 Yesterday was April 19, the 17th anniversary of the Oklahoma City Bombing. Every year our television stations dedicate an inordinate amount of time going over every minute detail of that awful day and giving us updates on the people rescued, mostly the children. Did you know that most of the children rescued from the day care center are graduating from high school and college this year? At any rate, I felt the need to make some comfort food. Out to the freezer I went…..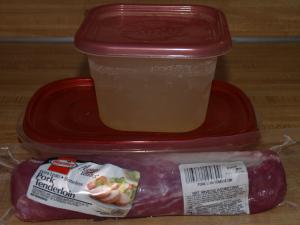 Here are the ingredients I came up with – Pork Loin and homemade Duck Broth – But that's just what I had. You can use chicken broth or beef broth or even water! Just make sure you have about 2 Cups.
I put the pork loin in the crock pot along with the broth. This happens to be duck broth instead of chicken broth. I made the duck broth when I made duck and sausage gumbo this past winter. It makes the Chili Verde very rich and good! So, you have to cook the pork loin on high for about 6 hours. Take it out of the crock pot (leaving it on) and shred the meat.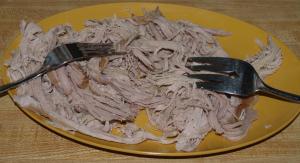 Then I put in the skillet with a little butter and brown: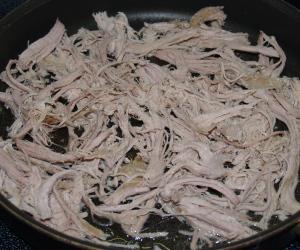 Add these ingredients to the browned meat in the crock pot: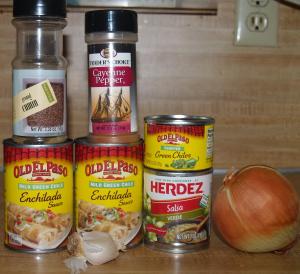 2 Cans mild green enchiliada sauce
1 can chopped green chilis
1 can verde salsa
1 teaspoon cumin
1/2 chopped medium onion
Dash Cayenne Pepper
2 cloves of chopped garlic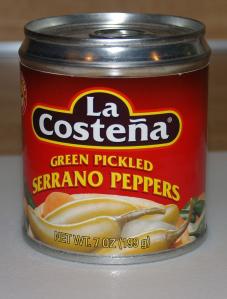 Optionally, you can add this for heat:
Cook for another hour:
Serve with mashed potatoes (or rice):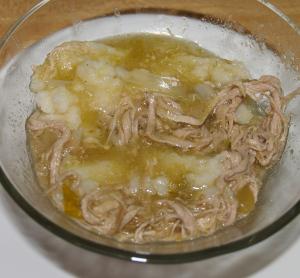 Mmmmmmmmm……….good!