,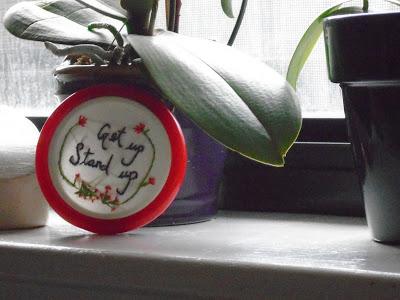 And I did! Weight-bearing at last!  Under the influence of Claui's embroidered message (destined for the Christmas tree but adorning my window sill just now,) I practiced pulling myself to a standing position from my wheelchair to a walker. Eventually I was able to stand unsupported (look, Ma, no hands) and able to stand at a table putting together a puzzle for five minutes.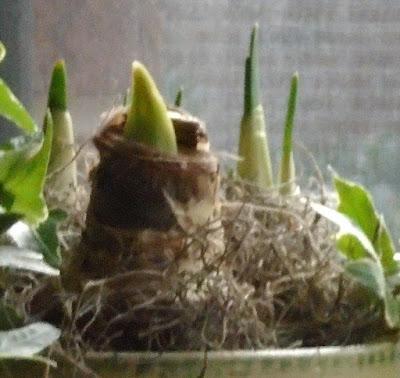 No pain, a tiny bit of swimmie-headnesss at first, and the therapist feels things are looking good for rapid progress. Walking was not attempted -- perhaps tomorrow.
I will, of course, keep you posted on my progress.