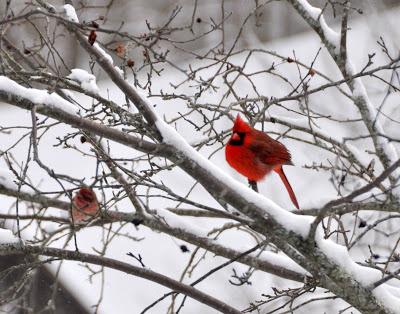 On Friday we awoke to snow -- two inches and a bit.

..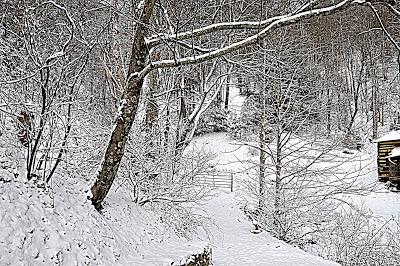 Enough to be pretty without being troublesome...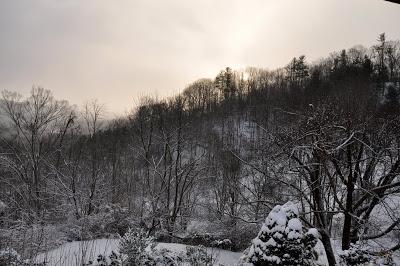 I spent a lot of time taking pictures of birds -- through slightly foggy windows ...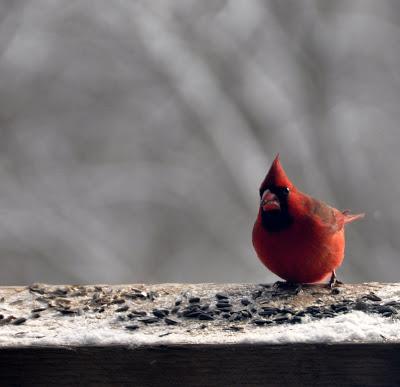 Cardinals...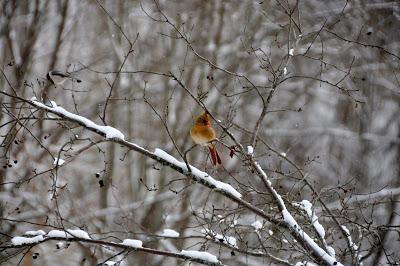 Purple finches...goldfinches...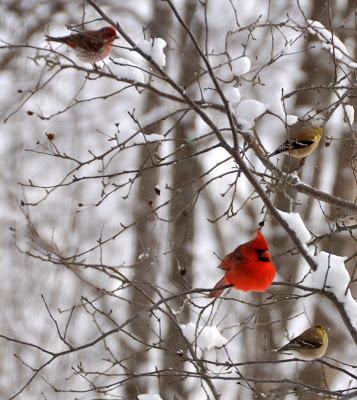 Too cold to stay outside for sharper pictures...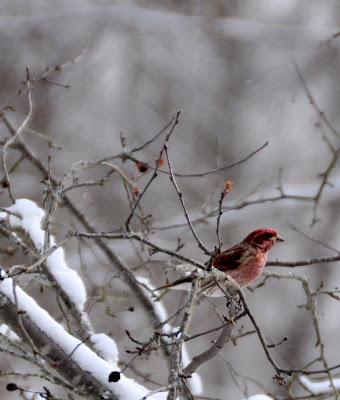 We had lots of customers at the buffet on the railing...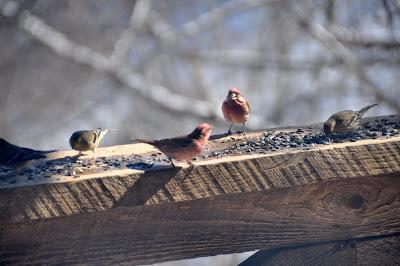 I couldn't stop taking pictures...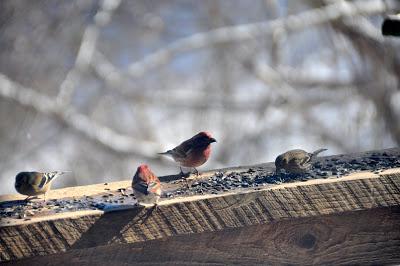 There'll be more tomorrow.