This is one such wedding. That joyfulness shines through the images, beautifully shot by my friend and recommended wedding photographer Anneli Marinovich. This should be your wedding day dream: the love for everyone around you, the happy smiles, the memories that will last forever.
Part one – the wedding – is today. Tomorrow I'll be sharing the wedding reception in a second blog post, so do come back if you want more!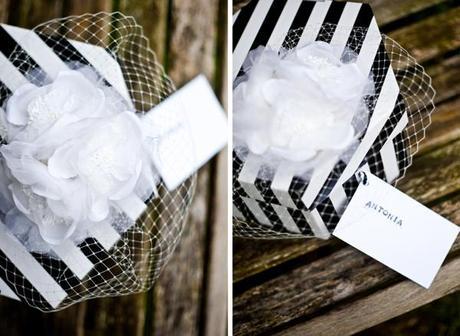 The details of the day are beautiful – and you'll see that that goes without saying really. While the focus of the wedding day was friends and family, the elegance of every detail makes this a perfect wedding blog feature too.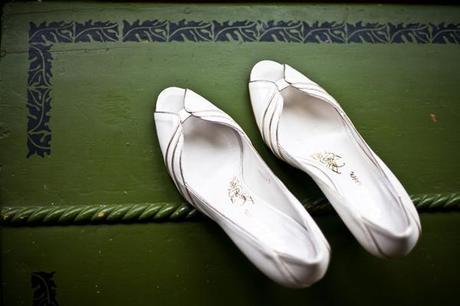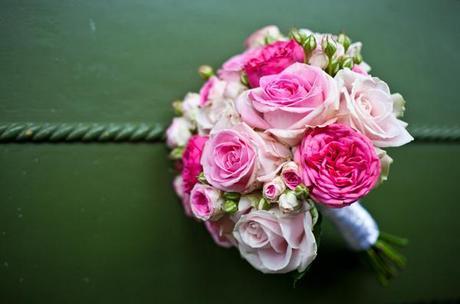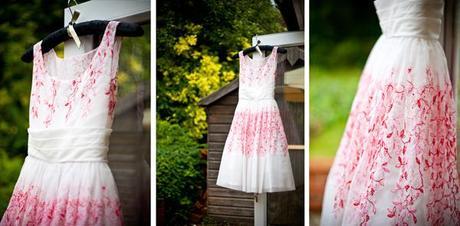 Antonia's wedding dress is from Fur Coat No Knickers (FCNK) in London – and I love it to bits! Absolutely perfect for a summer wedding.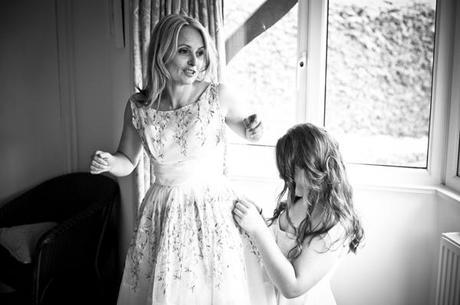 Antonia's daughters played a huge part in the wedding day, which was an intimate affair created around those nearest and dearest to them.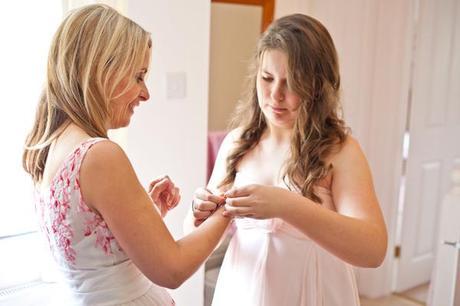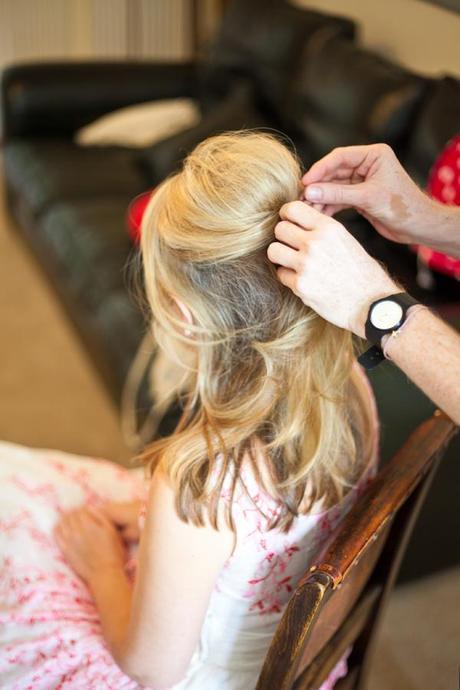 Antonia's hair was beautifully done by stylist Chris Whale.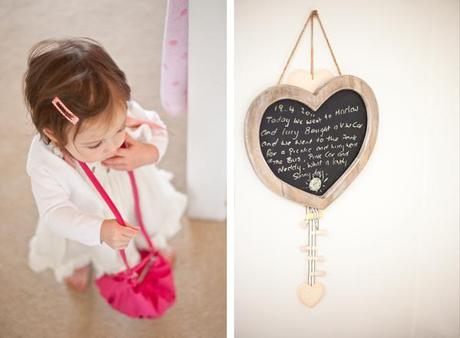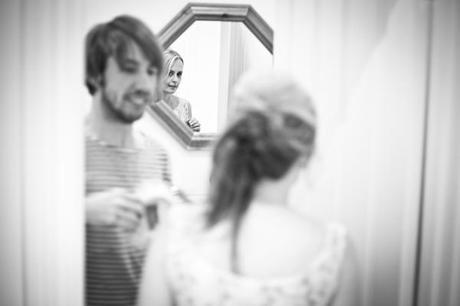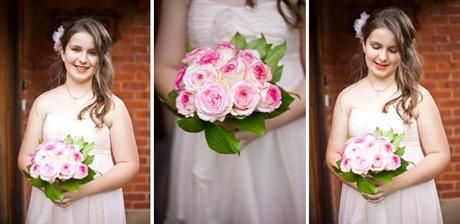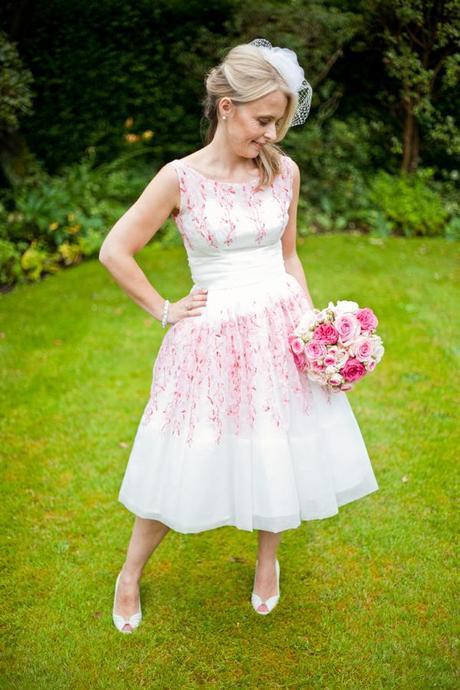 The beautiful bride: wearing her stunning dress with so much style and class; daring to be different and looking like a million dollars and more.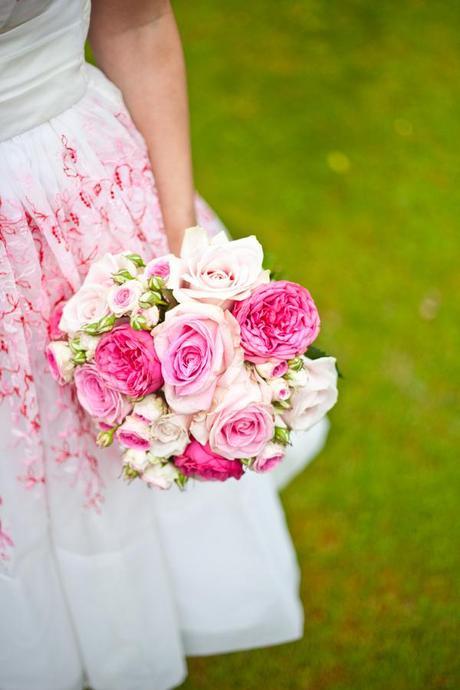 A gorgeous girly bouquet of pink peonies and roses.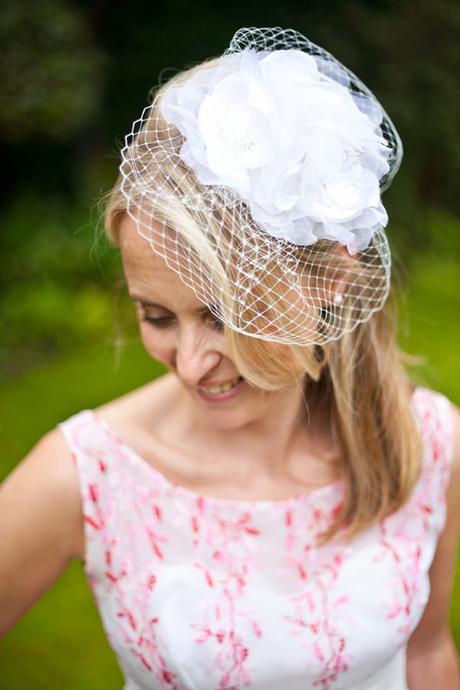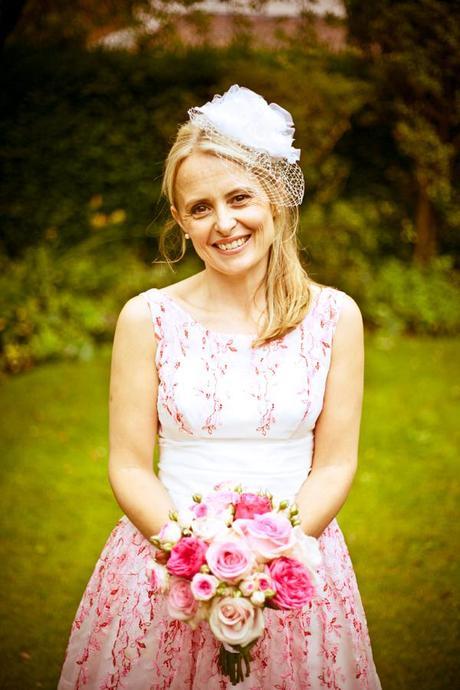 Absolute pure happiness – and a smile right from the heart. Antonia made a stunning bride.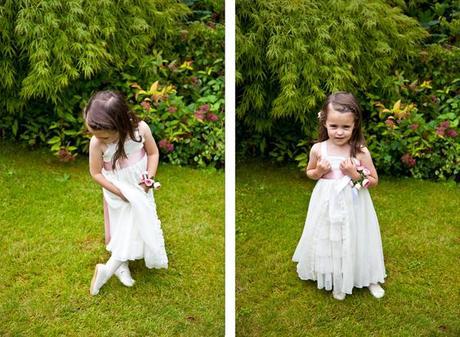 And while we're on the subject of pretty – this little bridesmaid is an absolute darling. That old debate about having children at weddings? Answered in the picture above. This is what makes a day so very special.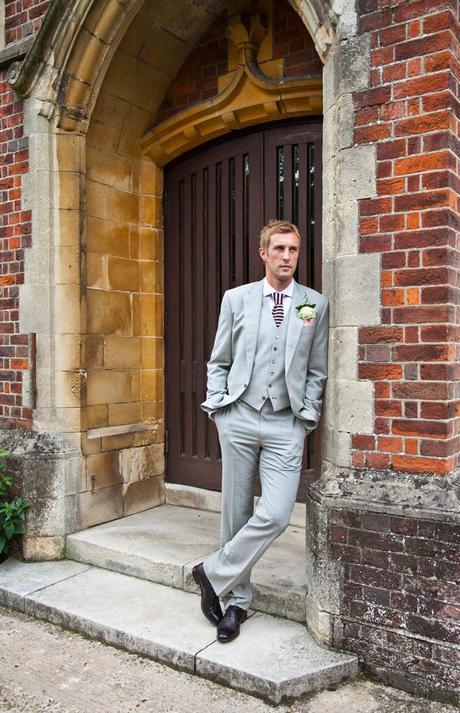 It seems a little late to introduce the groom, but all that girly prettiness distracted me for a while. No longer – Rob makes an entrance and a half in his Paul Smith suit, looking great and every bit the contemporary groom. I love his look!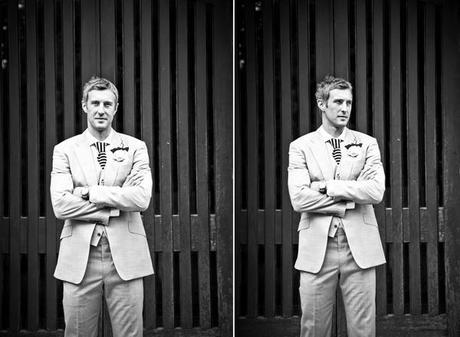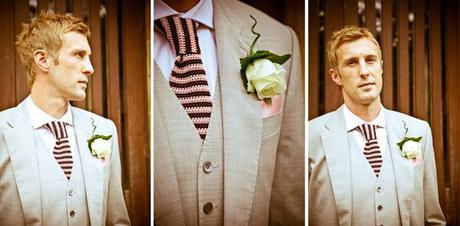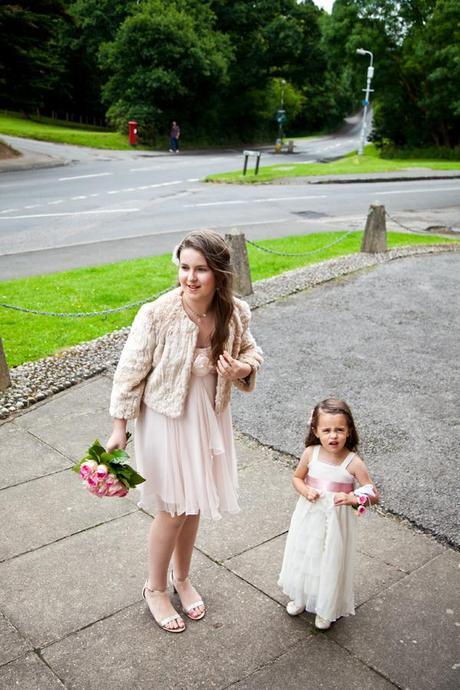 Two beautiful bridesmaids!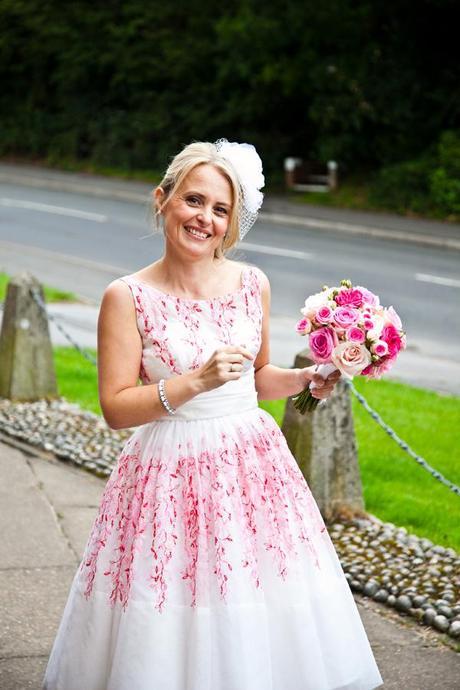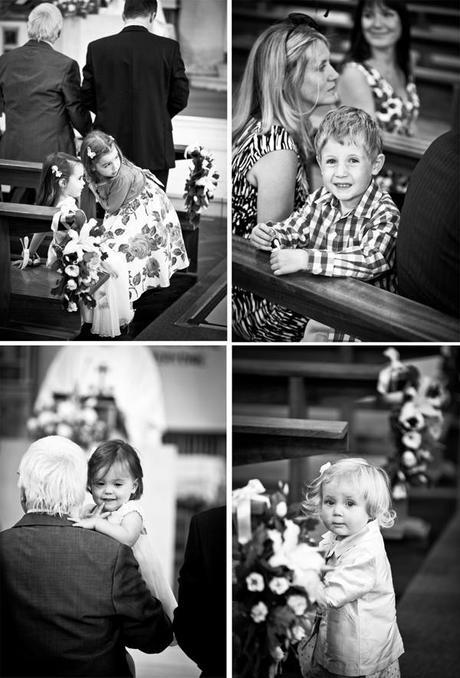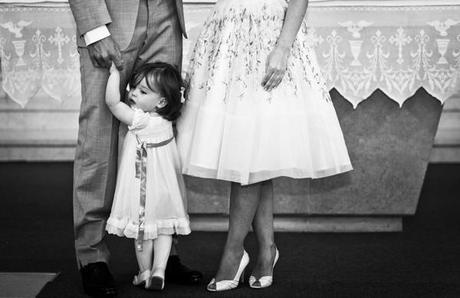 Daddy's little girl? How cute is this photo!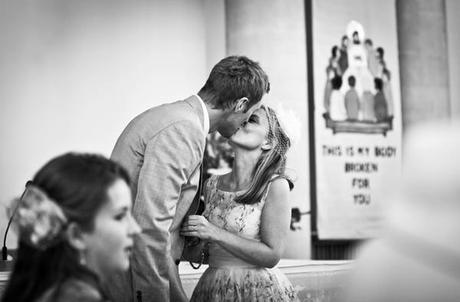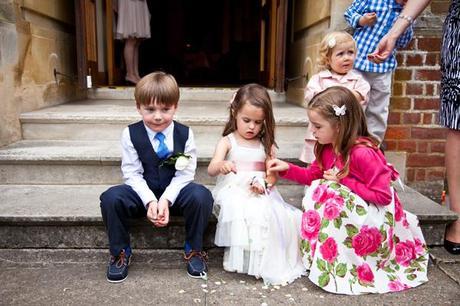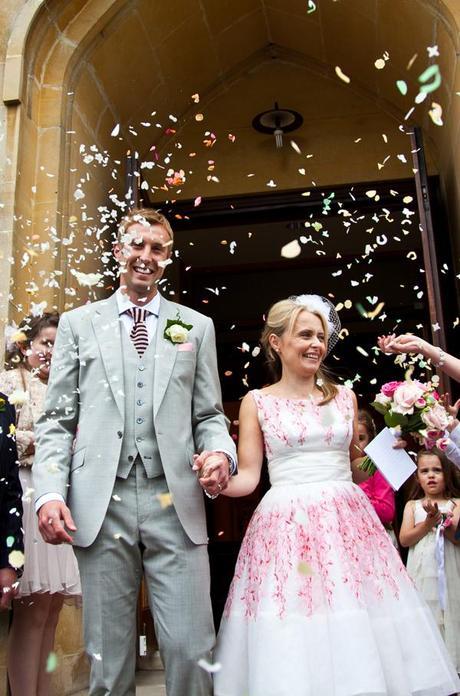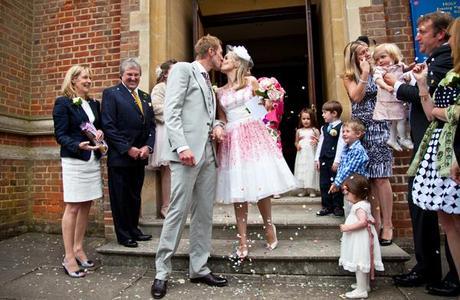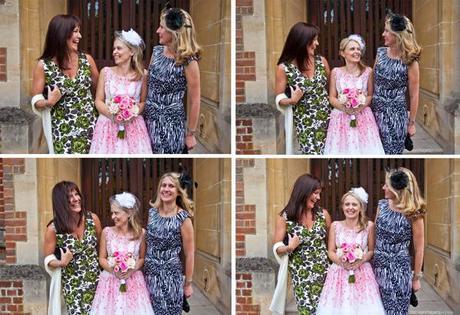 Antonia and her best girls – it's all about the love, and that doesn't just mean bride and groom. Best friends make a day all the more special.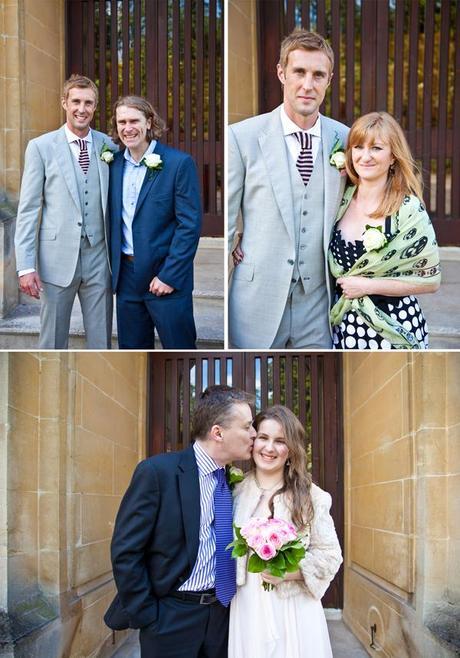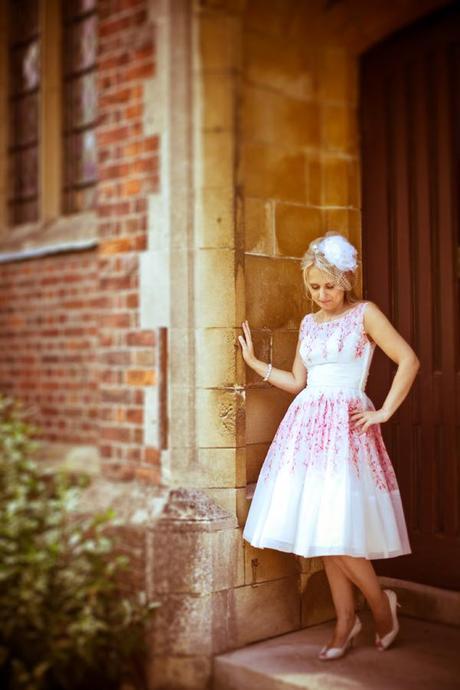 I'd keep this one as a canvas, a big wall photo – how incredible does Antonia look? I want this to be me!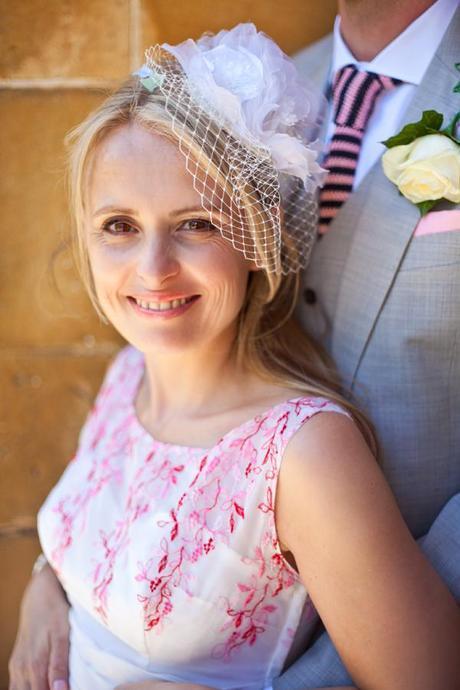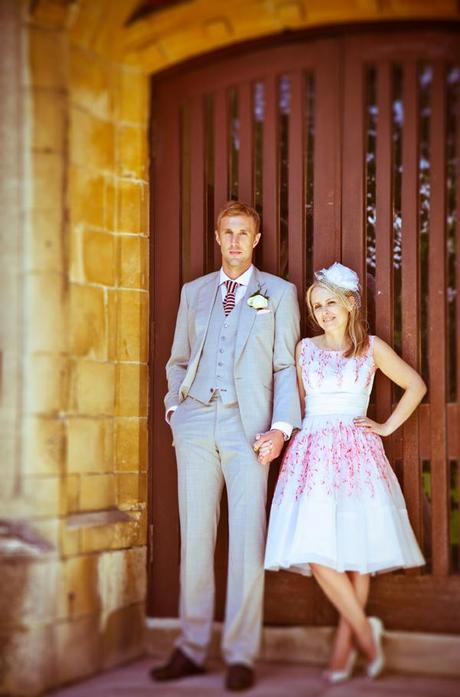 The very special bride and groom, in a blissful wedding day moment captured for eternity. Yes I'm being mushy, but I so mean it – it's all so romantic and the photos are lovely.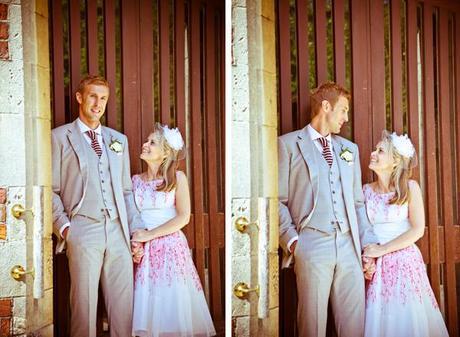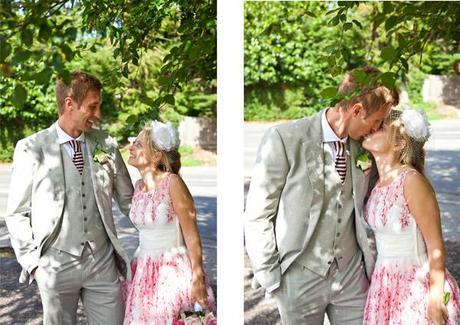 And that's all I'm sharing for today ladies and gents – time to go, back to work or home for now and I'll be back in the morning with more wonderful photos from this stunning English wedding. Keen to see details of the day? They're on the way. Come back soon!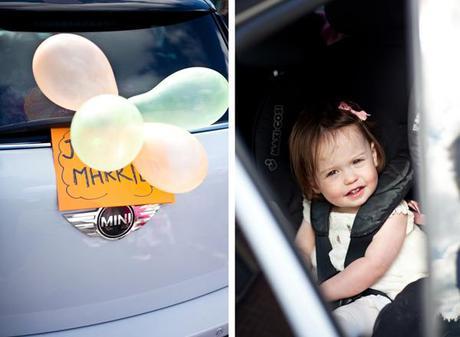 Antonia and Rob's wedding suppliers
Wedding Photographer: Anneli Marinovich – a talented photographer, a lovely lady and one of the friends I've made since starting English Wedding blog. Anneli is a sponsor and has her own English Wedding Showcase Page on our sister website, so please do look her up on there if you want to find out more. Anneli's official wedding photography website is at www.annelimarinovich.com
Venue: The Crown Inn, Amersham
Catering: The Crown Inn, Amersham
Wedding Dress: Fur Coat no Knickers (FCNK), London
Antonia's shoes: FCNK – Eva's by Rachel Simpson
Antonia's birdcage fascinator: Fur Coat No Knickers (FCNK)
Hair Stylist: Chris Whale
Rob's suit: Paul Smith
Rob's knitted tie: Liberty London
Ella & Lucy's bridesmaid dresses: I Love Gorgeous
Alice's bridesmaid dress: Forever New (Australia)
Flowers: Friday Flowers, Chalfont St Peter, Bucks.
Wedding cake: The white formal cake was lovingly provided by Rob's Aunty Anne and the french fancy by Betty's of Harrogate.