If you think that adding a PIN lock to your Android phone is enough to ensure the safety, you are wrong. If you take the safety of your phone and data for granted, it's better not to have a phone in the first place. The security threat is so vast and full that you could put your identity and financial information at risk without adequate protection.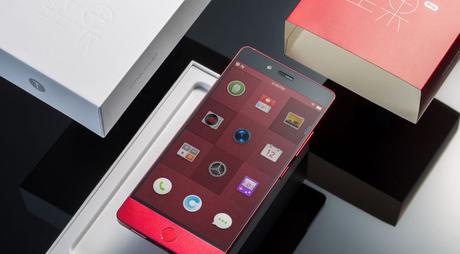 Make sure to follow these eight tips to ensure Android security.

1. Use an Android Antivirus Program
An antivirus program is a must-have for all Android devices. Because you can find a reliable Free Android Security software, there is no reason why you shouldn't have one. A high-quality software can provide many security features including:

Scanning apps, files and settings.
Scanning networks to detect and address issues associated with weak passwords, encryption and various threats.
Monitoring and filtering web interface.
Detecting and acting against tasks that slow down the phone.
Monitoring and optimising data use, storage and battery.
Locking sensitive apps.
Creating encrypted vault and hiding private images.
Advanced antivirus programs can do even more.
2. Make the Most of Android Security Features
It is the essential thing you can do to ensure your Android phone's security. Check the Android settings to enable the following basic security features:
When setting the pattern or pin locks, make sure the combinations are complex and cannot be guessed by anyone.

3. Take Regular Backup
Having a robust antivirus program and following all security measures is one aspect of protecting your device. You should, however, always be ready for any eventualities. So make sure to take backup on a regular basis so that your data is always safe. Even if the security measures keep your device protected from malware or hacking attacks, there is the risk of your phone getting lost.

4. Install Apps only from Play Store
Another way to increase your Android phone's security is always to install trusted apps from the Play Store. It is set as the default store for installing apps. Make sure you don't change those default settings. The apps added in the Google Play store have to meet certain minimal security standards. If you choose any ' unknown sources', you are simply putting your phone at risk.

5. Check the App Permissions
Not only should you be selective about where you install apps from, but you should also check the required permissions before installing them. All apps display the requested permissions during the installation process. It is not necessary that all the permissions be granted. You should read the requirements, and opt out of the ones who intrude on your privacy or put your security at risk.

6. Secure Your Network
Even if you have installed a Free Android Security, make sure to follow the necessary protocols to secure your network. It can require the following precautions:

Avoid the use of public Wi-Fi, especially for financial transactions.
If you create your network, make sure to protect it using a secure password.
7. Keep Apps & Android Up-to-date
When you keep your Android OS and apps up-to-date, it helps improve your phone's security. Some of the different advantages include:
It is recommended to get automatic updates for both the apps and operating system.

8. Control Shared Information
Another key to ensuring your phone and your security is to control what information you share. For example, many people share a lot of information on social networks. With the widespread use of social media apps on Android, your information is continuously flowing over the web.
You should not only use a good Android security software to protect your data, but you must also keep a tab on what personal and financial information you are sharing.
So follow these 8 tips to ensure optimal security of your Android device. It will require some steps and precautions to ensure the best-possible security. Installing a proven free Android security software is the first step you should be taking for securing your phone.