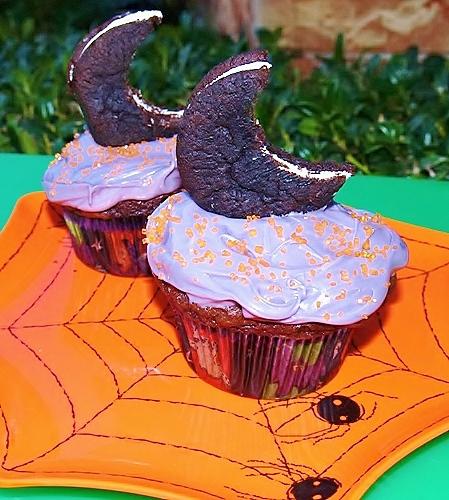 I thought I would take a moment, on July 31 to let you know that Halloween is just a short 3 months away so you should start planning right now! I love Halloween because what other holiday do you get to be whoever or whatever you want AND someone gives you free candy? There is no downside to that – unless there is. When I was a kid, Lisa (my best friend) and I would run up and down the streets of the neighboring subdivision trick or treating at every single house. Every. Single. One. We hid our grocery sacks in the bushes that separated Lisa's property from the subdivision and would go empty our Jack-O-Lantern treat baskets at least six times. Lisa and I lived across the road from each other, me on a ranch and her on a farm with the property just north of our homes being a subdivision development. One year I was Caspar the Friendly Ghost with one of those masks that nearly suffocated you and that had elastic on the back to hold the mask on. The white costume part was vinyl and since it can still be very warm on Halloween in Oklahoma, I remember sweating up a storm but unwilling to give up until every single house was attended to. One year I was the Cowardly Lion from the Wizard of Oz. That was a material costume and much more comfortable. My favorite costume – and the one that hurt my head the most – was Raggedy Ann. Mom made my outfit to look just like hers with the pantaloons and black Mary Janes – then she used RIT dye to dye a string mop red and then pinned it to my head. Lisa did my make-up and I really looked like a life-sized doll. Except, it took so many bobby pins to keep that mop in my thick curly hair I hardly smiled because it kept pulling my hair down! After we turned about 11, Lisa and I went as hobos every year. It was easy to draw whiskers on our faces and we could wear our dad's clothes and hats, be comfortable and still look like we had great costumes. While I don't have any pictures of me in costume, I do have a picture of Top Girl and her friend from College. The girl on the right is Top Girl – the girl on the left is a Ph D now……..I still laugh about that. I love the girl like she was my own, but who knew people would have to address her as Dr???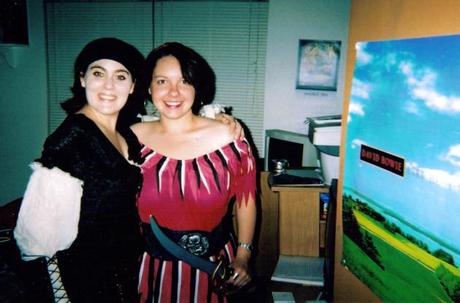 If Halloween did not land on a Saturday, then the Saturday before Halloween we would attend her church's Halloween Hayride. You did not wear a costume for this, you wore the warmest clothes you could without having to wear a coat. Everyone would meet at the Southeast Baptist Church and then head out to the Brannan's farm where we would get on the flat bed hay truck (with hay) and ride out to some far distant speck of light in the pitch black night to sit around a big bonfire and roast hot dogs and marshmallows – then we would ride back to the barn and there, they would have a table draped in black with orange sherbet punch and all kinds of cool sweets like these: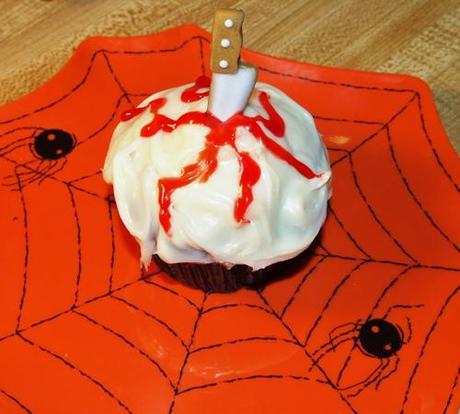 Oohh….Scary Blood Cupcake
You can find the recipes here: Halloween Cupcakes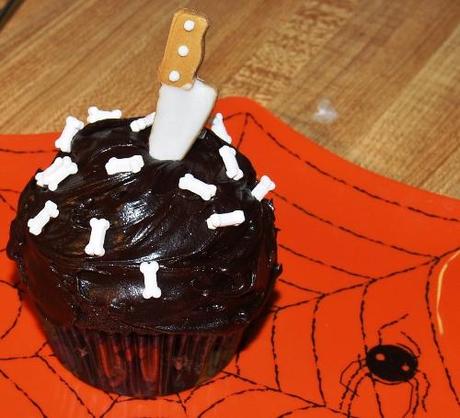 Chocolate chocolate with bones!
These were so good!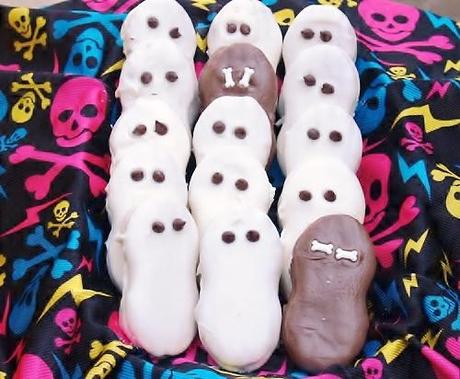 Aren't these great? And so easy! Just dip Nutter Butters in almond bark and add the "eyes"! Look:
Halloween Ghosties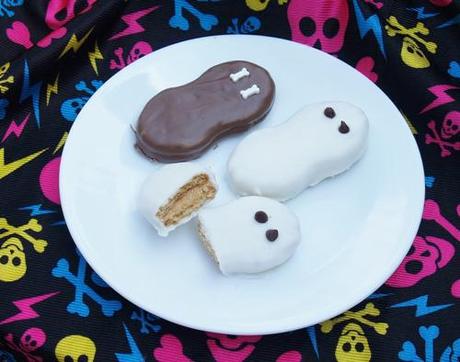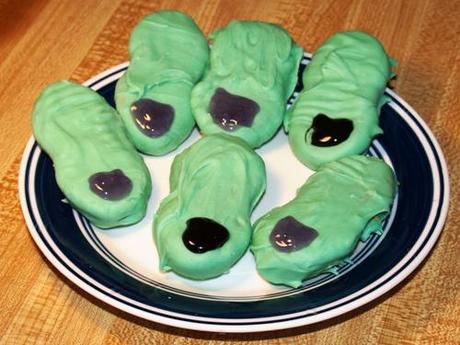 You can find these here but they are the same as the ghosts! Monster Toes
These are almond bark coated Oreos!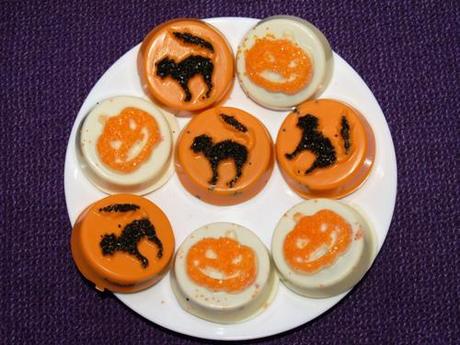 You can find that tutorial here: Halloween Oreos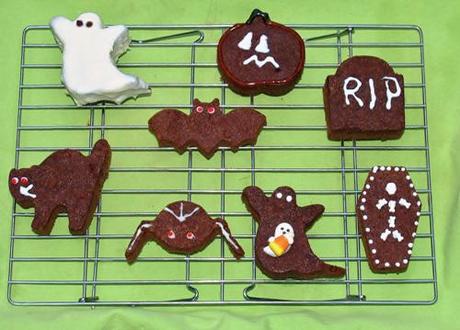 Ooooh! Spooky Brownies – Find the Tutorial here:
Spooky Brownies
And finally, if you are overloaded on sugar and need something solid and yet still spooky – Halloween Chili Bowls!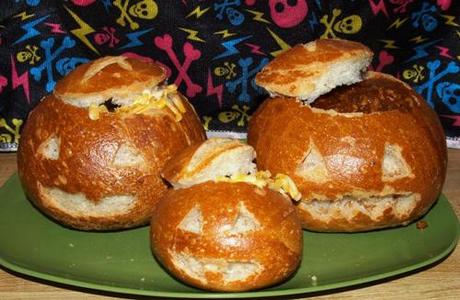 You can find the How-To here:
Halloween Chili Bowls
Hope you find at least one of these something you can use this Halloween!! KK