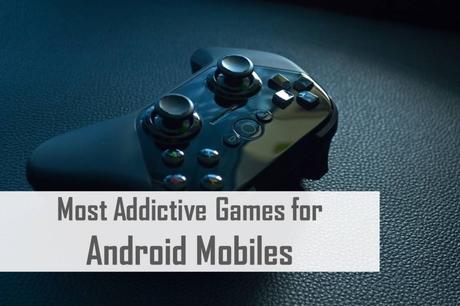 There are thousands of android games available in the play store. Although only a few android games become popular among users. Some android games are so addictive that even after playing them whole day long you do not wish to close them.
The most amazing thing with the addictive games is that they can be played easily by anyone. But only a few of them are able to score well. It needs lots of practice and hard work to get some high scores in these addictive games. This is what makes them different than other usual games which end up in a few minutes. The more you score, the more you will want to score and it goes on.
Today i came up with a list of most addictive games for android mobiles. I have played them and then found them very much addictive that it made me to write up this post.
Also Read : Xiaomi Mi Notebook Air Launched
So here goes our list of addictive games for android:
1. Piano Tiles 2
I played Piano tiles hundreds of times and still whenever i find some time i start it. Piano tiles 2 is more awesome then the older one. It comes with many more game modes which are still unlocked in my mobile. I am not good at playing games but i used to play them often.
There is no rocket science in this game and you just have to focus on the tiles rolling down the screen. Tap only on the tiles and do not leave any tile without tapping. You will loose the game if you left some tile untapped or you tapped the empty space. It is an easy and addictive android game and you will get addicted to it once you start to play.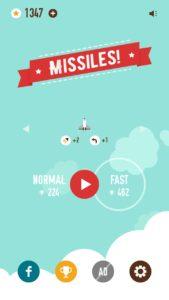 This is one of my favourite Android game and it is made so. I am playing this game from past 2 months and i found it very amazing and simple game. It is not very much easy to play but you will love to play it. You are a pilot of a plane and you have to save your plane from the missiles coming to you.
You will Love to Read: Must have applications for students
The missiles are faster than you and only way to save yourself is to cheat the missiles by taking a fake turn. You should rotate the plane very fast and the missiles will lose their way for some time. If you would somehow strike the two coming missiles, it will earn you extra points.
If you love simple and interesting games then what are you waiting for ? Just go and install it.
3. Color Switch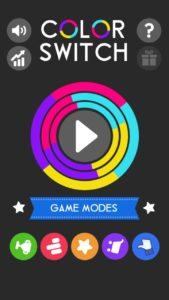 I love color switch game because i have the highest score in it among my friends. Color Switch is one of the tap tap fun addicting games and you need great hand and eye coordination to master it. It will take very much of practice to get some high score in the game.
The basic work you have to do is keep the ball moving through the obstacles. The ball will switch its color at times and you have to move the ball through the obstacle when the color of the obstacle matches your ball colors. Even the obstacles are not static and they will move randomly here and there.
I have scored 34 in the game, it is not too high but it is the highest in my friends circle. The not so easy to score mechanism makes the game so addictive and you will try hard and hard to score well.
If you have too made a high score comment down your score below.
4. Stick Hero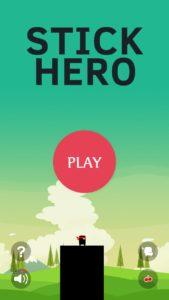 Not a new game but i still play it and enjoy it really well. The simplicity of the games makes them much more addictive. This is a very easy game but with the same condition as above. For getting a high score you will need to play it many times and with complete focus.
Read Here: Learn English With These Android Apps
I have a High Score of 23 in this game and that is actually very low but i have a game addiction for it.. You have to take the "Hero" or character of this game from one pole to another. There is no option to jump and you have to take him with the help of sticks. Just touch the screen and the stick will start growing until you remove your finger from screen. Your stick should be accurate enough to take him to the next pole. Neither too small nor too large other wise you will fall from the pole.
It seems very easy but it is not that much easy. The distance of poles from each other is not fixed for all poles. Even the width of pole changes from pole to pole. If you have not tried it yet then you should try it now itself.
5. Swing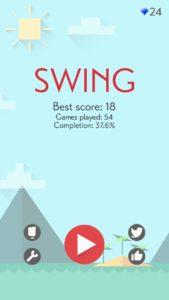 From the makers of Stick Hero, another amazing and addictive game for android. The workflow of the game is same as Stick Hero. You have to take that person from one building to another just like Stick Hero. The only difference is your medium which is a rope.
Touch the screen to increase the length of rope to reach the next building. Your rope should have perfect length otherwise you will fall down. Give it a go and try to score high.
You will come across hundreds of brainless creatures roaming here and there in this game. Your work is simple and easy, just shoot them and kill them. One more twist is that your bullet is more like a rubber bullet and it gets reflected whenever it strikes the obstacles.
So you have to shoot the bullet at certain angles to kill the stupid zombies. There are about 600 levels which will keep you busy for weeks or even months. Some levels are very easy to clear but some will need much time and tries.
7. Tunnel Trouble 3D
I am playing it from past 3 months and still notable to break the score made by my friend. The game starts with a very simple and slow speed. You just have to control your space ship in a tunnel without touching the obstacles. Soon after you cross some obstacles you will see an increase in speed.
After 10-15 seconds, the ship will run so fast that it will be impossible to keep it safe. It is a very addictive game and you will need real control over your hand to keep the ship moving at such speed.
How can I forget Mini Militia while writing for addictive games. It is the best multiplayer game i have played on my android mobile. Whenever I am with my friends, the first thing they ask is to play the game.
Mini Militia is a multiplayer game for which all the players should be connected on the same network. One of friends should make a hotspot and then all will join the game. All players have there character in the game. You have to fight with the opponents with guns, missiles, knife and whatever you find while playing game.
The player with the most kills and less lost lives will win the game. There are plenty of weapons and your player also has a jetpack to fly over the place.
These were some of the best addictive games for Android according to me. My mobile phone is filled with games but i prefer only the above games to play.
If you also have some high score in the above games then comment down your high scores and show off your gaming skills.
Hope you liked the article. Share it with your friends as sharing is caring 🙂