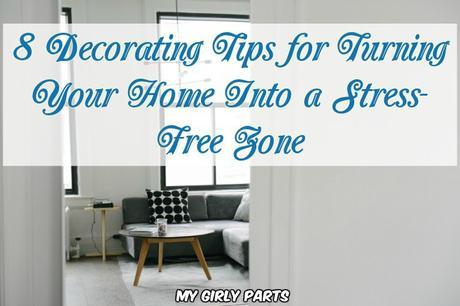 Is your home a sanctuary from the stress and tension in your life? Not so much? You can change that.
Decorate your house so it becomes a place that doesn't wind you up but lets you unwind. Your home may not become paradise … but it'll run a close second.
Color Your World
Look around. What do you see? Walls and walls and walls.
Since walls are such a large part of your home, it makes sense their color is crucial to creating a comforting environment. Blue is a traditional choice that invokes calm.
The shade of blue matters. Soothing hues are soft and neutral. Blues that come from nature -– the sky or water — have built-in appeal.
Colors tinted with blue, such as gray-blue, bluish aqua and violet, are comforting. But your entire home doesn't have to look like one big lake. Other shades help lessen stress, too:
Greens from nature relax, especially those tinged with beige or yellow.
Pale shades of gray or pink have a tranquilizing effect, as does beige. Just make sure it's not too yellowish or orangey.
But if you want a richer color, go ahead and try a chocolate-brown or stormy gray.
Whatever color you go with, use a flat or matte finish. They're more peaceful than glossy coatings.
Let the Sun Shine
You might be tempted to use heavy blackout curtains for your bedroom. Won't the dark be more restful?
Perhaps … until it's time to wake up. Then your alarm buzzes, startling you awake. Nah, no stress there.
Translucent shades let light in gradually. That lets the sun wake you up bit by bit, with no sudden jolt. You're eased into the day.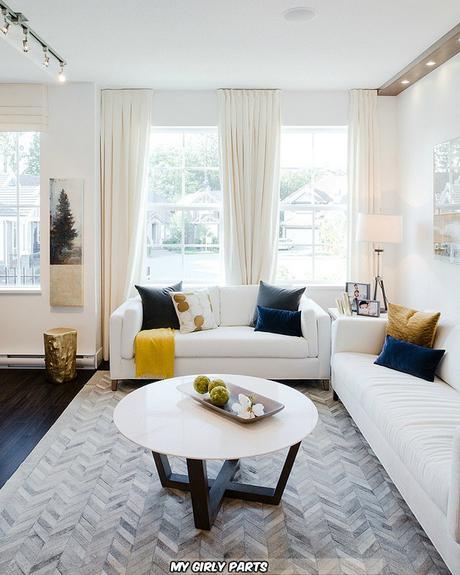 Photo credit:
Polygon Homes
via
Visualhunt.com
/
CC BY-NC
It's Easy Being Green
Adding flowers or plants — or flowering plants – to your décor helps create a tranquil environment. It's that nature thing again.
Being outside reduces stress. Capture that benefit and bring it indoors. Choose easygoing plants so caring for them doesn't stress you out. Aloe plants need little attention. And bonus! They also contain a healing gel and improve air quality.
If you'd like something leafier, try English ivy, Philodendron or golden pothos. Want to scale up? Go with bamboo palm, snake plant or rubber tree. A spider plant may start out small, but it grows quickly, spreading warmth throughout the room.
Make Your Move
Moving things around makes a big impact. Rearrange your furniture so you can move around easily. Not sure where to start?
Instead of pushing chairs and tables around randomly, use an online room planner. Start with a grid that represents a room, and add appropriately sized furniture icons. You get a chance to experience an arrangement without the sweat and strain of hauling around your furniture.
Open the Door
Is your entryway an overwhelming jumble of coats, shoes, and boots? That's not a serene scene. Even if you've had a good day, the mess can immediately frustrate you.
If this sounds like your foyer, clean it up. Chances are the chaos is caused by lack of organization. Install a coat rack or hooks, or set up a coat tree.
And be honest. Would everyone in your household use a shoe rack? It's a great way to keep footwear tidy, but if the shelf sits there unused, it's just another hassle. A big basket may not look as neat, but it beats the current mayhem.
Light Up Your Life
What's an appropriate amount of lighting? Not too harsh, not too soft…just right. Lighting enhances relaxation when it's a blend of overhead and ambient.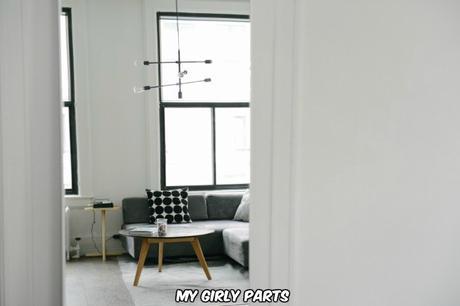 Remove very large overhead fixtures. If that's not possible, try a less-transparent shade or a dimmer switch.
Create different levels of light with table lamps and wall sconces. Find a balance of warmth, functionality and tranquility.
Sounds of Silence
Lots of noise can spoil your private oasis. Whether they blare from the outside or resonate inside, loud sounds are jarring.
Thick, heavy window curtains absorb sound, as do area rugs. Just don't hang bulky drapes in the bedroom, remember? Artwork on the walls adds another layer to help insulate you from noise.
Let It Go
Declutter your home. Don't let the thought of this send your stress levels sky-high. You don't have to do it all at once.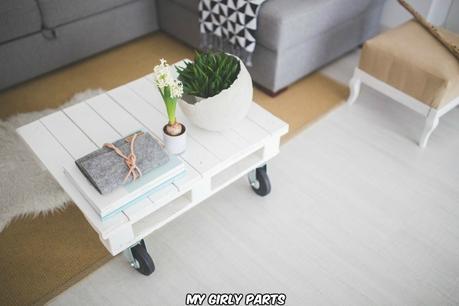 When you've got stuff everywhere, it's harder to relax. It's also more difficult to find things when you need them. Don't play that daily game of "Where is it now?"
Just tackle one room at a time. Get rid of what you don't use or don't like. How many pens do you really need at your desk? Do those knickknacks bring you pleasure anymore? Donate, recycle or give away as much as you can.
Find ways to organize what's left:
Use folders or baskets for paperwork.
Store away out-of-season clothes, but be sure you'll still wear them. Use dividers or bins to keep drawers tidy.
Baskets and cloth bins are good for organizing closets. Take it a step further by adding labels.
Store seldom-used items in under-the-bed containers. Add a bed skirt so you don't have to look at it daily.
Put toys in containers, and keep them in only one or two rooms. Otherwise, the toys will win, you know they will.

8 #Decorating Tips for Turning Your #Home Into a Stress-Free Zone

Click To Tweet
By following these tips, you can Zen-out your home and de-stress your life. Start now to help yourself relax.

Follow me!
Savannah Hemmings
Savannah Hemmings graduated from Tulane University with a degree in Journalism and Mass Communications. She is a Philadelphia-based personal stylist and writes about style, personal finance and career tips on her lifestyle blog, Sincerely Savannah. Her work has been featured on Hello Giggles,Bustle, Self Magazine and TIME.

Follow me!
Latest posts by Savannah Hemmings
(see all)
8 Decorating Tips for Turning Your Home Into a Stress-Free Zone

- March 14, 2016
Related
Tweet
Share
1
+1
1
Pin
Share
Stumble
Total Shares

2