Getting the right developer with the right talent is crucial as the competition gets hotter and hotter. Big companies like Google, Facebook, and Twitter, are ready to pay big bucks, and it becomes tough for businesses like yours to get real people. So, here are seven simple rules by Outsourcing Software Company Binariks.com on how to get great developers.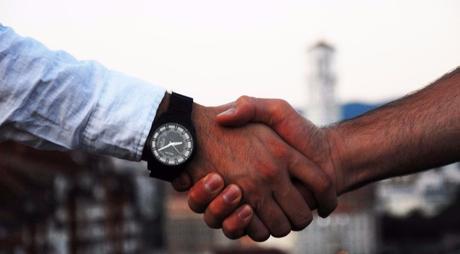 It is an old one, but the golden rule. For instance, if you hire A-level developers they are more likely to recommend other A-level developers to your company. That way you get the best. So, save for the best. Don't just go for B-level or C-level people.
See Also: - What Country to Choose? Predilection of Offshore Development

2. Keep distance from the 'rock stars'
Remember that to build a real world-class developer team, all you need is a good team and not one superstar. You don't to spend all your resources looking for one Superman. Just look gather a good team of ' Avengers' who are ready to work together for a common goal.

3. Search for talent and not longevity
Remember that top developers will always be on the move. So, your attention should be on whether you will be able to use their talent to the maximum during their time with you, while you keep on bringing in fresh faces.
See Also: - Eploy247 Review: Why is it Wise to Hire Virtual Assistant from India?

4. Culture fit works well with coding skills
Most companies which have hired 'rock stars' regret later. Most of them turned out to be total jerks. As such, cultural fit is as important as a developer's coding skills. So, make sure that the people you hire do not have ego and attitude problems.

5. Being small in size is your secret weapon
Many of developers find a small company more appealing. They are coders, and all they want to do is code. They hate chains of bureaucracy, or they feel too tiny in a massive, impersonal setup. As such, small to midsize firms can use their skills to work more productively as those employed by Facebook and Google.
6. It's not just the money
Every ordinary people love some recognition and job satisfaction. So, they seek less tangible rewards - job satisfaction - which a bigger cannot give, at least in the initial stages. An excellent and dedicated is motivated by the quality of his or her work. And if you can make them feel like they are contributing very useful stuff, they will be happy to stick with you for many projects.
See also: - 5 Types of Popular Online Jobs Without Investment

7. Open source tilts the balance
It finally comes down to the fact that developers love working in open source company. There's reason for that - in fact, lots of advantages. You will be able to leverage a much larger group of people who are passionate about the things they are good at it. For an instant, GitHub officials said that the company now avoids publicly posting new jobs as it is overwhelmed with too many applicants.

10 Best Free & Paid Employee Scheduling Software
So, they have turned to personal referrals and the developers' history of commitment to earlier works to filter potential employees. Remember that in this business: Code doesn't lie.