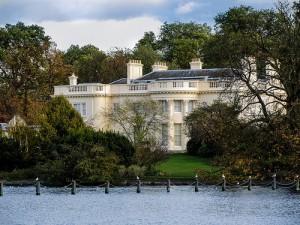 CC: Image Source
Finding the right real estate agent plays a large role in how successful you will be at buying a new home or selling your current residence. This is why it is important to interview a couple real estate agents to assess their fit to help you with your real estate goals and objectives.
The Importance of Finding the Right Real Estate Agent
Trusting a real estate agent can be a challenge for some. Remember that real estate can be a very personal thing for some people. You are entrusting that an agent will understand your current situation and will be able to either help you get the most value of out your home when selling, help you find the perfect home to live in, or both.
There is no doubt that people become emotionally attached to their homes, and as a result, can have a somewhat distorted view of how much their home is worth, and can have a clouded judgement of what they should be able to purchase on the open real estate market.
For these reasons, it is important that you take the time to choose an agent that you are not only comfortable with, but will also help you achieve your real estate goals and objectives. To assess your compatibility with a real estate agent, it is important that you ask them a number of questions.
Treat your first meeting with them as a job interview. After all, they will be representing you and real estate is one of the biggest investments that most people make during their lives.
7 Questions You Must Ask Before Hiring a Real Estate Agent
The following are a series of questions that you should ask a real estate agent before you hire them to sell your home or help you purchase a property. Asking some or all of these questions will help you to better assess your fit and compatibility with the real estate agent. Questions include:
Are you licensed? While this may seem like a silly question to ask, you are better off finding out about an agent's credentials, or lack thereof, before you decide to hire them to represent you.
What associations are you apart of? This question should give you a good idea of the experience, reach, and resources that an agent has to help you meet your real estate buying or selling goals.
What is your area of expertise? Most real estate agents, while they work on multiple projects and represent many diverse clients, do have an area with real estate that they excel in. For some it is the residential house market, and for others it can be condos, commercial properties, townhomes, and many other different types of properties.
What is your real estate strategy? This is an often overlooked question they will tell you a lot about the agent. Successful real estate agents have a plan for each one of their clients. And often times, they will want to talk to you to elicit specific information so they can customize a plan for you.
How many properties have you sold? An agent that sells a lot of homes is one that you want to represent you. This often is a sign that they know what it takes to get the job done and close real estate transactions within realistic time frames.
How well do you know the area? This is a vital question to ask. A real estate agent that knows your area well understands not only what potential buyers are looking for, but also the type of price you should be asking for your home. They know what features other home have and what other properties have sold for. This is invaluable information to have when making decisions about buying and selling your home.
How much is your commission? Asking this question will ensure that there are no surprises when you close your real estate deal. You will know the real estate fees in advance and know what to expect upon closing.
Asking these questions will help you properly assess the skill, experience, and fit when it comes to finding a real estate agent that will understand your needs and can effectively represent you when buying or selling a home.
Author Bio Box:
This article was written by Carl Morningway, he believes that luxury real estate agents help you sell that mansion that much quicker in this rather poor economy.
Shared By Don Zileri
Bids By Pros Moderator

Don Zilleri
Don Zilleri is an author and researcher. He is specialized in business marketing, development and is a small business owner. He learns as he writes by researching and interviewing experts and professionals in many categories and topics. Join him in Facebook and become part of his pro network in LinkedIn All Don Zilleri's article's authored exclusively for BidsByPros.com All rights reserved. If sharing, credit Bids By Pros in article source.