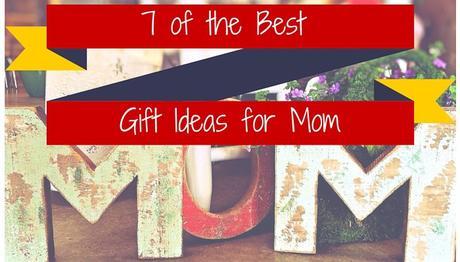 Mother's Day just passed in the United Kingdom (March 6th) and will soon be here in the United States. Now is a good time to start planning the perfect gift. If your mom means the world to you, why not show her with an extra special treat? Here are some ideas to get you thinking.
Photographs
Photographs enable us to treasure special memories forever. Print out some recent images and frame them so that they can be displayed. For something a little different, why not go for a canvas print to hang on the wall? If your mom is always reminiscing about times gone by, you could print some old photos and make an album for her. Photo books are also a very popular alternative to traditional albums.
Need #Gift Idea's for Mother's Day? Check these out! #MomsDay
Click To Tweet
Bath hamper
Does your mom deserve a night off? Does she enjoy a long, hot soak? If so, gather together some scented candles, some bubble bath and a fluffy robe and create a bespoke bath time hamper. Choose her favorite scents and give her the perfect excuse to wind down and relax in peace. Place your presents in a white wicker basket and decorate with a plaid ribbon for a shabby chic effect. At the end of a long day, run the bath, light the candles and lay out a glass of wine and some truffles for a perfect evening treat.
Plants
Flowers are up there with the most popular Mother's Day gift ideas, but they don't last long. Instead of going for a bunch of blooms, why not opt for a plant? Pot plants last and they are an ideal gift for those who are passionate about gardening or interior design. Rose bushes add a splash of colour to the garden and they are relatively easy to maintain.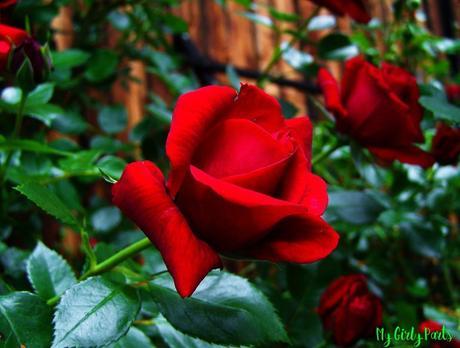 Image from https://pixabay.com/en/red-rose-garden-plant-782247/
A day out
Sometimes, it can be tough to spend quality time with your mom. Work and childcare commitments take over your life and before you know it, it's been weeks since you had a day out together. Mother's Day is the ideal excuse to plan a fun-filled day together. Go to the zoo like old times, have lunch at your favorite restaurant or shop up a storm at the mall. Top off your day with a trip to the theatre or a night at the movies. You'll have so much fun that you won't wait as long next time.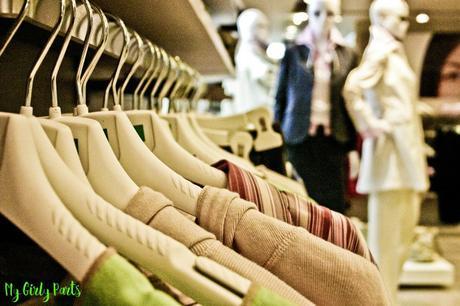 Image via https://pixabay.com/en/shopping-clothing-clothes-woven-606993/ 
A pamper session
If your mom works all hours and spends most of her spare time babysitting or running around after others, a pamper session is a fantastic idea. Book a day at the local spa or organise a weekend away if you want to push the boat out. Team up with your siblings to pay for some treatments, such as a facial or a manicure. Look for packages and special offers, which include treatments and a meal. If you can't accompany your mom, arrange for her best friend to go too, or treat your dad to a bit of TLC.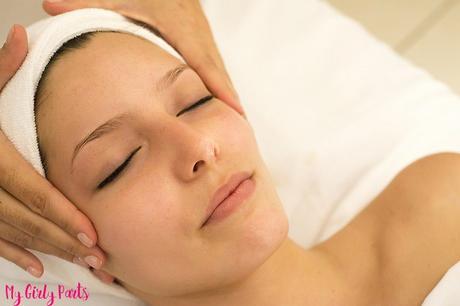 Image source: https://www.flickr.com/photos/hotelcostacalero/14233491001
Personalized gifts
Does your mom have a hobby or a special interest? Do you have a nickname for her? Is she known for particular character traits? If so, a personalised gift is a fun and thoughtful way to show her you care. There is an array of amazing gifts out there. Examples include personalised cushions, blankets, bespoke kitchen and garden signs, aprons and mugs. There's something to suit everyone and personalization will make your present stand out. If you have young children, you could frame their artwork with a special message or get them to create some bespoke pottery, for example.
Adventure gifts
If your mom is a bit of a GI Jane, treat them to an adrenalin-pumping adventure. Experiences include everything from kayaking and caving to learning to fly. These days out get the pulses racing, but they also create memories to last a lifetime. The whole family can go and watch or you could book an adventure for two and share the experience together. Take photos and make a day of it. You'll probably be talking about it for years to come. If your idea goes down a storm, you could make it an annual gift.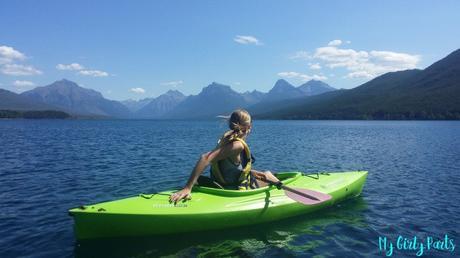 Image from https://pixabay.com/en/kayaking-girl-leisure-sport-918464/
Finding a Mother's Day gift can be tricky, especially if you want to steer clear of the clichés. This year, look for inspiration online and watch out for any hints your mom may drop. Consider doing something a little different and encourage everyone to get involved if you're working on a tight budget. Bear your mom's interests in mind and choose something you know she will love. Happy shopping!
7 Of The Best Gift Ideas For Mother's Day
Click To Tweet
Disclosure:  The above content was written specifically for My Girly Parts on behalf of our contributor.

Brenda Pace
I have over 28 years as an Administrative Assistant, including at the Executive Level. I also have over 5 years experience as a Content Writer, Webmaster, Web Designer, and Social Media. If you're in need of assistance, please
Send me an email
and let me know how I can help.

Latest posts by Brenda Pace
(see all)
7 Of The Best Gift Ideas For Mother's Day

- March 9, 2016

Are You Stuck in a Career Rut?

- March 9, 2016

Dealing With Chronic And Crippling Back Pain

- March 8, 2016
Related
Tweet
Share
2
+1
1
Pin
7
Share
Stumble
1
Total Shares

11