HOME $ GARDEN
❤ ❤ ❤ ❤ ❤ ❤ ❤ ❤ ❤ ❤ ❤ ❤ ❤ ❤ ❤ ❤ ❤ ❤ ❤ ❤ ❤ ❤ ❤ ❤ ❤ ❤ ❤ ❤ ❤ ❤ ❤ ❤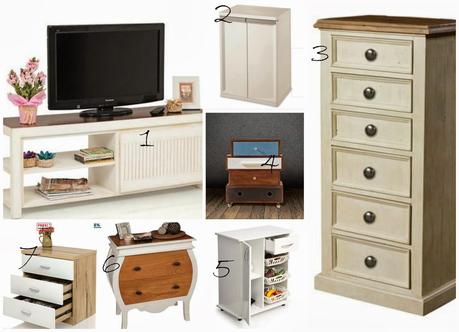 Shopping for furniture wasn't easy when these wonderful websites were not in picture. Thanks to growing e-Commerce generation that is bringing us a whole new experience of shopping. Not only beauty or style but our home shopping has also gone digital. Likewise furniture or shopping for furniture are neither boring nor just-brown-wooden-pieces. They are now vibrant in bright colours like Red and elegant in white.
If your furniture is making you feel stressed, dull or guilty of taking too much space and doing nothing, then it's time for a change. These 7 peaceful pieces will keep you relaxed, give your small space an illusion of bigger one, keep your clutter organized and won't make a whole in your pocket to bring a contemporary look in your house.
Entertainment Unit Solid Wood White - Tuscany - Rs. 9,245
2. 
2 Shelf Cabinet - Rs. 9,999
3.
Angelica Towering Chest of Drawers- Rs. 10,399
5. Fab Home Potsdam Multipurpose Cabinet - Rs. 8,950
6. Riviera Living Mykonos Chest Of 2 Drawers - Rs. 9,498
7. Chest of Drawers with White and Natural Finish 3 Drawers - Norrwood - Rs. 7,395