While exploring your iPhone or iPad and playing with it, many times you come across the errors that will blow up your mind while finding its solution. At last, you end up stumbling upon an unusual solution which won't work.
Error 20 is one of them which occur while restoring files to your iPad from iTunes. This error shows that your device is not connecting to Apple server.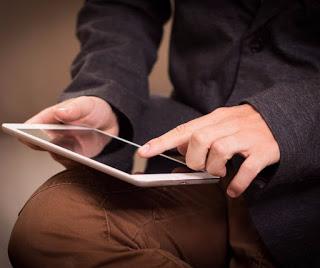 It indicates that backup has been interrupted or corrupted or is not compatible with your iPad/ Apple device.
Here few solutions are given which can help you to get rid of this error. You just need to put an effort to read the following steps, and you can get free from such issues.

There are some primary steps to be followed given below to fix this issue.

Firstly, launch iTunes, and then make the connection to your iPhone with PC. Make the connection properly to ensure that your device is properly connected. If the phone is not plugged in correctly, there are chances of an error being generated.
Continue pressing (holding) home button but release the power button.
After that click on Restore button to restore the core OS. As you have already downloaded iOS on your PC, it will automatically restore the last version you had.
Now this will restore your backup without this error.
While this process is going on, your device may reboot many times, but there is nothing to worry, it's normal.
Solution #2 The Third Party Blocking
Programs like anti-virus software can be proved as a hindrance to your restoring process and prevents it from taking place. It thwarts the connection between your computer and Apple server.
So check your third party programs and ensure that it is not blocking your iTunes connected to the Apple server in any way.
Solution #3 Checking Your USB Port
I insist you check your USB port and see if it is defective.
If it is faulty, simply unplug your USB cable from the current port and connect it to the fine proper differ port.
Solution #4 Check Your USB Cable
Now even after changing a port, there is still an error persisting, I would suggest you check your USB cable this time and not a port. Faulty USB cable is also one of the reasons for error 20.
Ensure that the USB cable that you are using is damage free and of proper shape.
Make sure that the pins of USB are appropriate and have not bent or broken. Otherwise, serial communication will not take place properly.
If you find it faulty or unsuitable, replace it.
Solution #5 Check Backup Files for Fault
Now even after doing all these you are still facing the error then the backup files that you are trying to restore could have any problem or could be damaged.
Some content might be missing, or your device may face any software issues. Even these can be the reasons for error 20.
If this is the case, just enable the transfer system log to the computer, select option iBackupbot & launch it.
Now, you connect your iPhone/iPad till your device appears on iBackupBot.
Then, go to Tools and select "System Log" under your device name which will generate a new log file and transfer system log.
Solution #6 Contact Apple Support
Still, if you are not able to resolve the error then contact Apple support or visit the nearby store.
These are the solutions to remove error 20 in iPad/iPhone which will help you to solve problems related to it. Different problems have a different solution and for each of the possible issues and consequences, its corresponding solutions are presented.