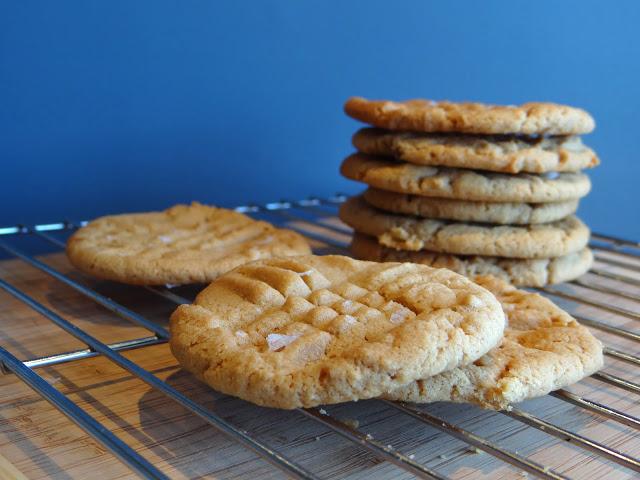 It's approaching exam time here at Words & Cake, so it's going to be short posts for the next two weeks or so.
This is that time of the semester where everyone starts feeling
really
tired.  You walk around campus and it's noticeably quieter than three months ago, the library is full at 9 in the morning and the majority of people in class are keeping their head down and furiously taking notes because, uh, we're all about a month behind with the lectures.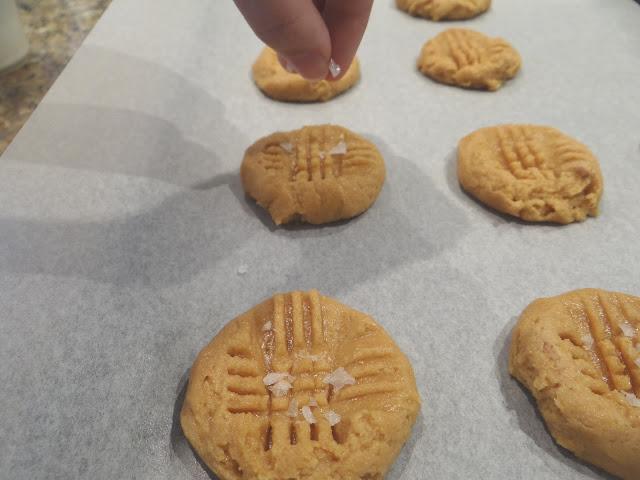 I guess I'm lucky because my exams this semester are a mix of assignments and time limited take-home papers.  But there's something to be said for going into uni for an actual sit down exam - for one, you can be certain that you're spending the exact same amount of time everyone else is working on it, whereas 'take-home exam' is really code for 'procrasti-exam' and it's a never ending cycle of slack, guilt, work, slack and so on.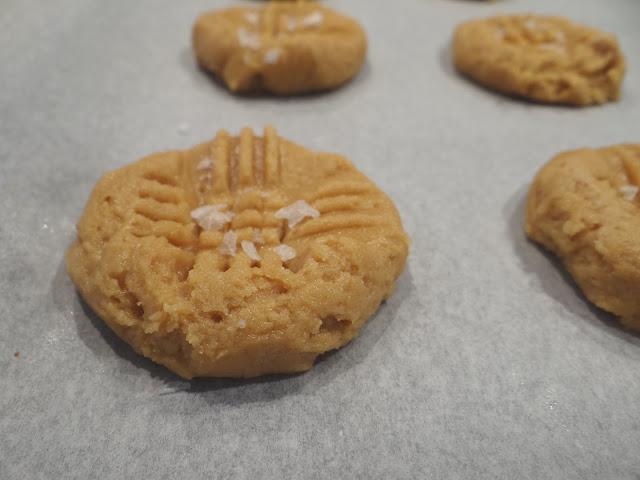 So these peanut butter cookies are for those slacking moments.  These can made, baked and in your tummy in less than 20 minutes.  It takes 5 to mix up the batter, 10 minutes to bake and I've just thrown in an extra 5 minutes there for cooling - but that's completely optional, really.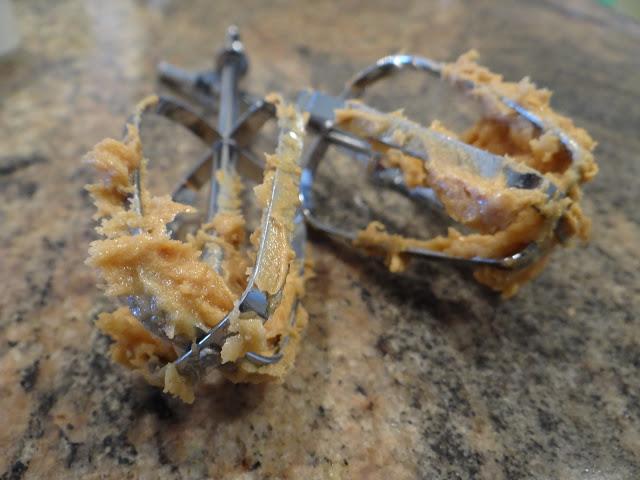 More awesome things about these cookies:
They only have 6 ingredients! (And that's if you count salt as an ingredient as well.)
They are flourless, which means they're also gluten-free.
All you need is an electric mixer (spoon if you're feeling even lazier), a half-cup measure, a bowl and a teaspoon.  And that's all your washing up done in less than 5 minutes, too.
They're thin, chewy and absolutely one hundred percent peanut-buttery. 
This makes exactly 1 dozen cookies, so it's perfect for those sudden cookie cravings where you really really want cookies, but you don't want to end up with 32 cookies sitting on your counter.  Also means less work.
This is the perfect thing to make while taking an exam study break.  Or anytime, really.
In the time it took for you to read this post, you could already have cookies in the oven.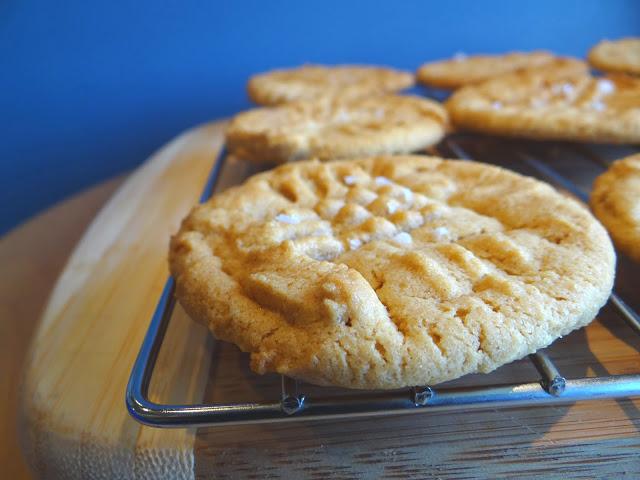 6-Ingredient Peanut Butter Cookies
Makes 1 dozen cookies
Note
: these cookies are sweet, but the sea salt sprinkled on just before they go in the oven off-sets its sweetness a little.  I like the sweetness but that said, you could probably get away with 1/3 cup of sugar.
1/2 cup peanut butter of your choice (creamy, crunchy etc.  I used 'whipped' peanut butter)
1/2 cup caster sugar (see
note
above)
1 egg white
1/2 tsp vanilla extract
1/4 tsp baking soda
Sea salt for sprinkling
Preheat the oven to 175C/350F.
Put all the ingredients in a large bowl (measure out the sugar first, and if you want to make life even
easier
spray the measuring cup with oil before measuring the peanut butter) and beat together using an electric mixer until well combined.  Measure out heaped teaspoons of dough (or use a small ice cream scoop), roll them into balls and place them on a baking sheet about 2 inches apart.  Using a fork, press a crisscrossed pattern on top of each cookie and sprinkle each cookie with a small pinch of sea salt.  Bake for about 10 minutes or cookies are golden.  Let cool for 5 minutes, then transfer to a wire rack to cool completely.