Winter's cold is going out to give way for spring. The warm wind and sunlight will also mean dead plants, clogged gutters and cracked sidewalks. You will need to do some home renovations to make your home ready for spring.
Spring Home Renovations-Roofs and Gutters
The first thing you need to do to check the home's roofs and gutters. Make sure that there are no leaky or loose gutters. When the gutters and drainage are not functioning properly, water will go in the basement or the home's crawl space.
Check the roof to see if there are shingles that were lost during the winter. One of the home renovations you must do if you have old roof covering is to replace it with a new one, if you have the budget for it. Roof shingles can crack, get loose or buckled. You will need a professional roofer to inspect the flashing around the chimneys, plumbing vents and skylights.
Spring Home Renovations– The Yard
The yard is one of the areas of your home that is greatly affected by the cold, winter season. This is why you should consider doing home renovations on it. Low areas of the year must be filled with compacted soil. The spring will bring rains and will result to the flooding of the yard. Flooding will cause damages to the foundation, which will be bad for the overall structure of the home. Water pools are also breeding spots for insects when summer comes. This is why you should prevent water from amassing in your yard.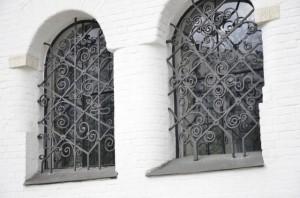 CC: Image Source
Spring Home Renovations – Windows and Doors
Windows and doors must be checked for damages caused by its exposure to the harsh winter conditions. You can use a screwdriver to probe the door and window jambs, as well as the decks and railings. Home renovations should be made on the external wooden parts of the home before the rains of spring come because rain will do more wood damage.
Spring Home Renovations – Concrete Slabs and Sidewalks
External concrete slabs must be inspected for indicators of movement or cracks. If you find cracks, a simple home renovations tip is to fill them with silicone caulk or concrete crack filler. If the weather is fair during the day, you should power-wash the concrete slabs and then seal the concrete.
CC: Image Source
Spring Home Renovations – Pipes and Faucets
Check all the outdoor faucets to make sure that they don't have damage due to freeze. You can do this by turning on the water and put the thumb to stop the flow of water. If the water stops, then the pipe is damaged somewhere. You must find the damaged pipe and repair it. Another spring home renovations tip is to confirm the garden hose for dry rot and leaks.
While doing home renovations to prepare for spring, hire a professional heating and cooling contractor to service and clean the outside unit of your home's air conditioning system. This must be done yearly to get the full potential from your air conditioning system.
Author Bio Box:
Erin Smith is a seasoned home improvement blogger with a passion for renovations and interior design, especially DIY projects that are easy to do for everyone. She's currently working with Absolute Fabrication and Metal Works in Langley, BC.
Shared by Don Zilleri
Stop searching! Start selecting!

Don Zilleri
Don Zilleri is an author and researcher. He is specialized in business marketing, development and is a small business owner. He learns as he writes by researching and interviewing experts and professionals in many categories and topics. Join him in Facebook and become part of his pro network in LinkedIn All Don Zilleri's article's authored exclusively for BidsByPros.com All rights reserved. If sharing, credit Bids By Pros in article source.