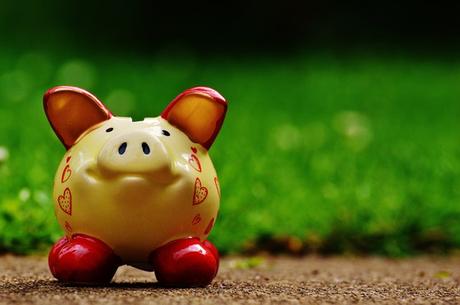 2018 has started and sooner we know, it will again pass by. This is the time to decide how are we going to change our habits to benefit this year health wise or money wise. If you have been struggling last year to save money, read our 5 tips to get a grip on your money habits & profit from it.
Though some habits are basic, it does makes sense to follow.
1. Spend Less
This is a known fact. If you want to be a millionaire, you should not spend like one.
Each month you should invest first, pay for the must needs, and then some for your contingency fund and then spend. This is a good habit which will help you gain in the long term. Many of the richest people in the world, became rich because of their frugal habits. So if you plan to become a millionaire, start investing instead of spending. Invest in a equity based mutual fund & fulfill your dream. You can check out this Facebook page GreenPig for more reading on mutual funds.
2. Sale is a Taboo
If hearing the word Sale makes you go bonkers, you will have a tough time to believe this one. Just because there is a buy 2 get one free offer, you should not buy & hoard stuff. Also, it makes sense to not go hysterical on the great online sales. They make you believe about the prices being great & you end up buying things you do not need. Refrain from this habit. Keep a tab on the prices. Chances are they will be sold at the bargain price even on non-sale days.
3. Buy pre-owned Cars, refurbished phones & laptops
The seconds market has gone a major change in the past years. With many startups joining in to help second buyers, like CarTrade, things are much safer now. You can be sure of the quality of the products as some of them are refurbished by reputed companies. Companies like Apple, Go Pro refurbish their products & put on sale at a discount. Though it is a good idea, but do conduct your due diligence before buying.
4. Do not spend Promised Money
Promised or notional money means spending now, believing you will get it later in future. The entire credit card business runs on this. Similarly stay away from stock market tips and enter into liabilities which will later turn into debt traps. That will kill your life savings. Unless you are in a steady job in a steady market, do not choose to spend high using credit cards or huge personal loans as these are expensive.
5. Sell extra items or donate them
If you have hoarded things due to a buying spree, this may be a good time to reduce the inventory. Today site like Quikr & OLX can help to sell stuff easily. You can also choose to give back to the society by donating your items. There are NGOs like Goonj who can help add value to your donated items by giving it to someone who will cherish it. Though you will not get any tax deduction from this act, it will help you clear the clutter and think straight.
Let's be smarter money wise this year & also for the many more years to come.
Happy 2018 again.
P.s. Do let us know your thoughts & ideas in the comments below.