Angela Merkel again tops among the most powerful women in the world. Noteworthy is the mention of 5 Indian Women in the Top 100 list. Chandra Kochhar being the highest ranked Indian female & Priyanka Chopra the youngest Indian female.
It's amazing how Indian women are growing and achieving eminent positions in their respective industries. Years back this was not the case. It is the die hard spirit of today's women which has made it possible.
The 5 Indian in the Top 100 Powerful Women
Chanda Kochhar is the managing director and chief executive officer of ICICI Bank. She is widely recognised for her role in shaping retail banking in India. She was presented with the Padma Bhushan, one of India's highest civilian honours, in 2011. She is known famous for her many quotes, like;
Roshni Nadar Malhotra is the Executive Director and the CEO of HCL Enterprise. She is the only child of HCL's founder, Shiv Nadar. She is a trained classical musician and ranked 57ᵗʰ on the Forbes World's 100 Most Powerful Women list.
Kiran Mazumdar-Shaw is an Indian entrepreneur. She is the chairperson and managing director of Biocon Limited, a biotechnology company based in Bangalore, India and the chairperson of Indian Institute of Management Bangalore.
Shobhana Bhartia is the Chairperson and Editorial Director of the Hindustan Times Group, one of India's newspaper and media houses. You can read more about her here.
Priyanka Chopra is an Indian actress, singer, film producer, philanthropist, and the winner of the Miss World 2000 pageant. She has gone all the way to Hollywood & is also the UNICEF Ambassador.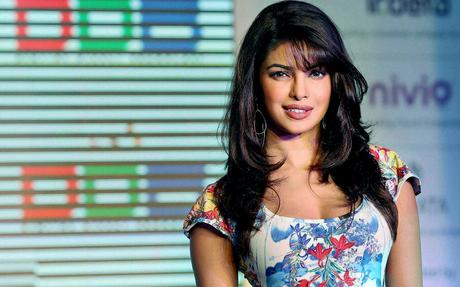 P.s. Indian born American citizen Indra Nooyi is also in the list. However she being an American citizen is not mentioned as a part of the list. Pardon.
Click here to view the full list of Powerful Women