Starting next Monday, February 17th, I am hosting a FREE 5 Day Healthy Eating Challenge, which will include a grocery list, meal plan and 30-minute daily workouts.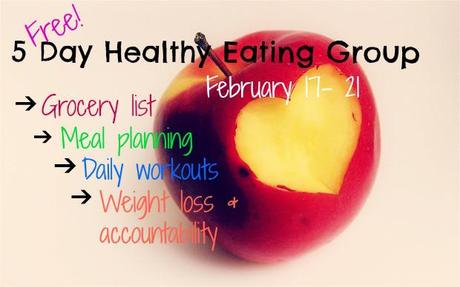 There will also be a prize drawing at the end of the 5 days with whoever finishes the challenge! I put together a nice bundle of fitness/health supplements, including Muscle Milk, C4 Extreme, Cellucor Super HD and some MicroGreens, to name a few

I am going to teach you some new long-term, sustainable habits to keep you on track! I'm so excited for this challenge to start!!

If you interested, please comment below for more info or email me at [email protected] Can't wait to start working with you!!