E-commerce businesses are attracting attention as viable income sources, replacing traditional brick and mortar retail stores seen closing down all over the world. It is not astonishing that competition is fierce for e-commerce customers. Companies like MageWorx are leading the way, taking a lot of the guesswork out of the process for entrepreneurs intent on doing business online.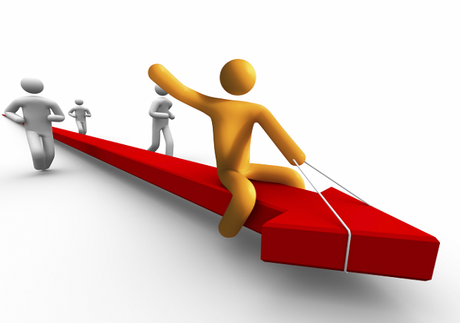 Below are five basics that every e-commerce entrepreneur must consider to promote a new online business venture successfully.

1. Selectively Choose an E-Commerce Niche
If a business attempts to "be all things to all people," they will most likely fail. In most cases, start-up businesses do not have enough capital to compete in multiple niches successfully. The reason many niche markets are so attractive is that they still offer newcomers the opportunity to successfully compete without struggling with oversaturation or a dominant monopoly presence.
When researching market niches for consideration, there are several factors to evaluate. First, you must determine that the niche is large enough to offer substantial potential customers to sustain your business. For example, if you can't find any competitors in that niche, chances are there is a reason. The niche is probably too small and should be expanded.
In contrast, don't get into an overly-crowded niche, making it difficult to grab some market share. Studying your competition and pricing is a proven way to evaluate that niche's potential. If the prices are unbelievably low, there is a strong probability that you are entering a hostile niche where smaller businesses won't survive.
It is not exceptional for large businesses to strategically take a calculated loss to run smaller businesses out of the market. Then, those larger companies can eventually raise prices to a much higher level with little or no competition to keep them "in check."

2. Strategically Name Your Business With a Simple and Memorable Name
Once you have determined your niche, then it is time to pick a name. While it is normal to overanalyze names, with the hope of choosing the perfect name, there are some key guidelines to follow that will eliminate a big mistake.
It is important to remember that a simple name is more comfortable to recognize. There is no excuse for selecting a name that makes the marketing effort more difficult. The name of your company should make it easy for a prospective customer to guess what your business does.
Shorter, more straightforward names make sense. Review some of the leaders in your niche and evaluate their name. It quick and simple? Would it be easy to guess what that company's market niche is and what they do? Apply these essential guidelines as you decide on your company name. Conduct important market research before settling on a name, get some valuable input from potential customers.

3. Evaluate And Select The Best Business Model For Your Niche
No one-size-fits-all business model will work for every e-commerce venture. It is always a great idea to conduct significant market research and evaluate your competitors' business models. Once you are aware of the models available, then you can start a serious analysis to find what will work great for your business.
Answering questions about how you will source products and manage inventory is crucial. Drop shipping may be your best bet if you want to bypass warehouse management and shipping responsibilities. Outsourcing this part of the equation to another company is common.
Affiliate marketing is another option for new entrepreneurs to consider if they don't want to make a sizable upfront investment into inventory and storage expenses. In affiliate marketing, a business has the option to sell other company's products for a commission.

4. Create a Compelling, Professional And User-Friendly Website
Website design is critical for competing in the online space. It is far too easy for a shopper to grow impatient with your site if it takes too long to weight or does not show up well on their mobile phone. Prospective buyers will bounce, clicking on a competitor's site if they get aggravated.
It is essential to get expert help to assist in building your online store. It doesn't matter how low your price is or how excellent your product or service is if the customer won't stay long enough to buy. That is why getting the help you need at this stage of the game makes sense. MageWorx offers e-commerce entrepreneurs a resource to build a viable website utilizing a decade of expertise in the e-commerce industry.

5. Make SEO a Vital Marketing Tool To Attract Inexpensive Traffic
Search engine optimization(SEO) should take center stage as a significant tool in your marketing toolbox. By preparing strategic digital content that can be found easily online, companies can successfully compete. The goal of marketing via digital content is to rank high on the search engines for key search terms.

The reason e-commerce is becoming such a profitable business opportunity largely explained by the buyers shift online to obtain buying information. Any online business can write relevant digital blogs that answer obvious consumer questions. Every business owner should know what the most common problems and search terms are.
Since e-commerce businesses rely almost entirely on internet traffic to attract customers, SEO becomes a crucial part of any successful marketing game plan. The buyers are online, so the sellers must compete online.