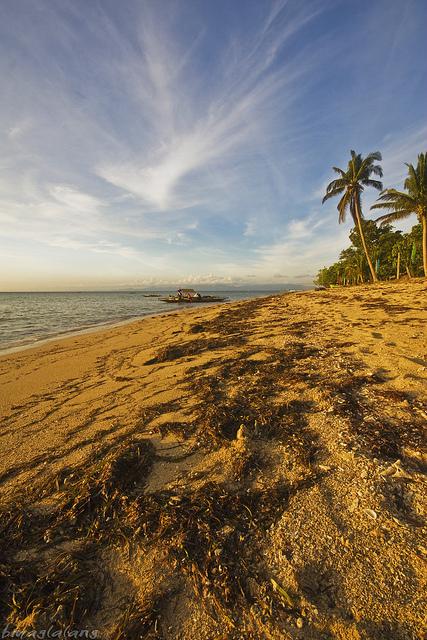 Far from the chaos and hustle of city life is the unspoiled island of Cagbalete in Quezon province. It is located off the coast of Mauban which is a perfect getaway for weekenders. Your 4 hours travel time is all worth it as you'll see breathtaking white sand beach and and crystal clear blue waters.  Think of it as Anawangin of the south.
The best thing about Cagbalete compare to the Zambales popular cove, is that it's not packed with tourist.  It doesn't have the booming party sounds or many activities that you'll get  in Puerto Galera or Boracay but you'll be surprised of the things you can do here
1. Do a kilometer walk to Bonsai Island. 
This rocky islet is just a kilometer walk from  Villa Cleofas.  It's an amazing landscape teeming with some small fishes and crabs. It got its name from the clusters of mangrove trees  that sits on the flat rock surface of the island.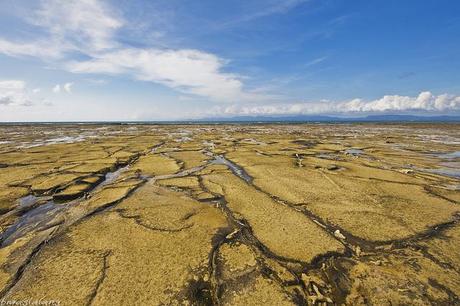 2. Hire a boat to get you to Baliscar Island.
Most of the time, the wide open beach of Cagbalete is  lowtide.  One of the suggested activity is to visit the rocky  island of Baliscar.  We weren't able to tried this during our trip but according to one of the caretakers in Villa Cleofas the boat ride will take approximately half an hour.  The highlight of the trip would be seeing the lighthouse of the islet.
3.Go to the Bukana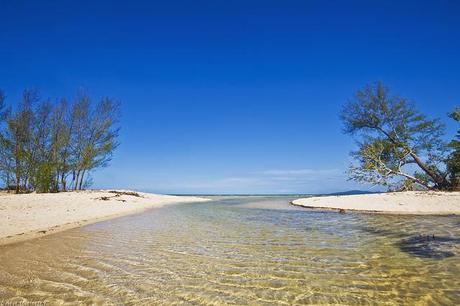 Going to the bukana/river is a good exercise to enjoy the beauty of Cagbalete.  It somehow reminded me Anawangin as the river is also lined with trees  and the river is connected to the beach.  And what's great of going here in this part of Cagbalete is that you can enjoy leisurely swim here since water isn't shallow compare to the beach near Villa Cleofas.
 4.Walk barefooted on the sandbars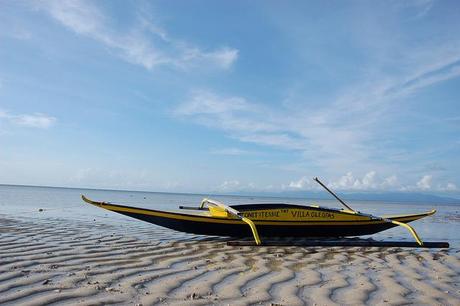 For a good stretch, the gently sloping beach will let you walk really really far only to find out that the water is just knee deep. Don't fret this is actually a good time for some endless camera clicks.
5. Do Nothing
Drop  everything I mentioned above and just commune with nature. Time is literally standing still here and the place has that quiet ambience you'll find yourself sleeping soundly in a hammock.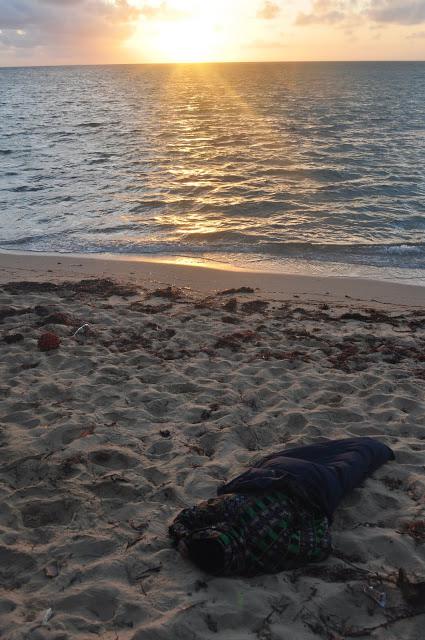 you only live once.lol
HOW TO GET THERE: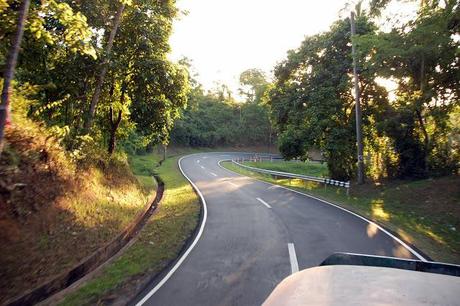 Depending on the area you're coming from, take a Lucena bound bus (JAM Liner/JAC Liner/Lucena Lines) in Kamias or in Buendia, Taft Station. The approximate travel time is around 3 hours and an estimated fare would be around  300Php. 



From Lucena Grand Terminal take a non aircon mini-bus to Mauban, the two hours travel cost around 60Php. Another alternative would be taking an aircon bus in SM Lucena which cost around 80Php that takes only an hour of travel time compare to the mini bus.




After arriving in the town of Mauban, take a short walk or hire a trike going to the port (Pantalan), where the passenger boats to Cagbalete Island (Sabang Port) is stationed. Passenger boats to Cagbalete Island is around 40Php per person for a 45mins boat ride. Take note of the passenger boat ride schedule,




*If you missed the schedule you can arrange a private boat going straight to Villa Cleofa.




From Sabang Port you have an option to take a flat boat for 200Php/5 pax or take a 30 minute walk going to Villa Cleofas. If you chose to walk going to Villa Cleofas there are kids who will guide and help you carry your baggage off to the resort.
Photo Credits: burogski