What a wild ride. Did we all have a Ballin' (ahah) time? The online premiere party is in full swing and fans are buzzin about the comeback. Kristin and TrueBloodNet.com are doing a post episode chat on Twitter right now, (as in now not later) so stop by while they're both still above ground and get your thoughts in. How many of us thought we'd ever seem Pam giggle?

Here are the screencaptures from tonight's episode.




I hope to have clips done sometime soon.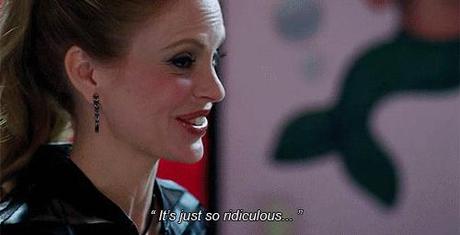 But my program is broken. So you have to wait.
This entry was posted on Sunday, June 26th, 2011 at 10:24 pm and is filed under Gallery, Season 4, True Blood. You can follow any responses to this entry through the RSS 2.0 feed. You can leave a response, or trackback from your own site.