Digital marketers are always looking for apps and tools that are easy to use and time saving. In this digital era, you have to search for consumers online, which can be a tedious job. However, you can automate some of your routine tasks and save yourself some hours.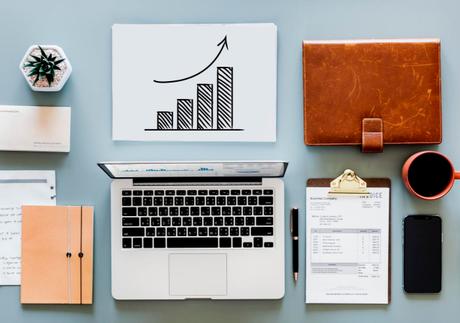 Several digital marketing tools can increase your productivity, but it is challenging to tell which ones will save the most time. This article summarizes four tools for digital marketers that save time.

Dashlane is a password manager tool. The truth is that digital marketers have several online accounts. Each account requires that you create its login details, which include a username and a password. Usually, you have type in these login details. However, Dashlane stores all your passwords and encrypts them to make sure that they are safe.
In case you're wondering why you should trust Dashlane, you should read its reviews. All you have to do is to log in with one password to Dashlane. The app will then log you into any website you visit automatically. If you use different usernames, the app allows you to click on, and it displays a list of all your login details for that website.

2. Google Analytics
You may have already heard about this tool. Most people refer to Google analytic as the most advanced free tool around. Google Analytics will give you an insight into your web traffic data. Some of the things it will show you include the origin of the traffic, the kind of demographics, and other loads of information. Google analytics does not take long to set up, and it is a necessary tool for every digital marketer to have one.

Ahrefs began as a backlink analysis tool. Marketers can use this tool to discover websites that link to their sites. The best thing about this tool is that you get to know your competitor. Ahref uses the link analysis feature. A link allows search engines to rank websites and discover their competitors. However, Ahrefs has now grown into a full SEM suite with tools for analyzing competitors, identifying the keywords they rank for, and the type of ads they are running.

Proficient digital marketers use SEMrush for their research work. With SEMrush, you can spy on your competitor. The tool allows you to know what others are missing and you can use that gap to get to the top. SEMrush has helped over half a million users to come up with keyword research and traffic for content marketing. Most people have also developed a more profound insight into digital marketing campaigns for their clients or companies. The tool allows you to create your marketing campaign based on international market research. Even though these tools will save you a lot of time, it is advisable that you familiarize yourself with each app before you start using the tool. If you use video ads,
Promo.com is probably your best choice. Make sure you check out these tools to become the best digital marketer.