In this ever-evolving world, nothing is stationary. Everything keeps transforming at a lightning-fast speed, and watches are no different. Transfigured from a mere time device way back in time, watches now come packed with features you cannot simply think.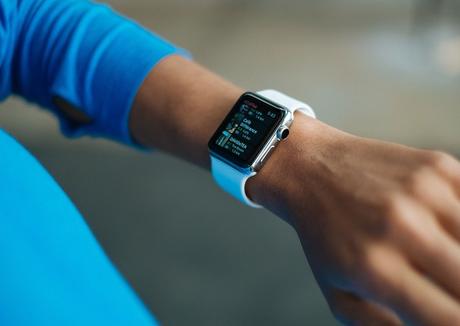 From alarm, compass, calendar to smartphone connectivity, watches have upgraded to a whole new extent. Water-resistance is one such popular feature of watches that makes them even more popular among the crowd. There are plenty of watches that gives excellent water resistance making them a preferred product. For instance, Tudor is a diver's watch that comes with a whopping 300 m water-resistant.
The waterproof watch comes at handy while working in water such as washing dishes, cleaning, swimming, etc. if you are planning to buy a watch soon then it's better taking a glance at a few facts regarding water resistance to make yourself well informed while purchasing the best water-resistant watch.

Level of Water Resistance
The easiest way to find the best waterproof watches for your needs is to read water resistance level information. Typically, timepiece sellers list water resistance depth, followed by a specific number of meters.
30 meters is equal to 100 feet or 3 ATM.
50 meters is equal to 165 feet or 5 ATM.
100 meters is equal to 330 feet or 10 ATM.
200 meters is equal to 660 feet or 20 ATM.

Water Testing
All water-resistant watches go through two types of testing. One test exposes the watch to different levels of air pressure; this dry test exposes any air leaks. Wet testing involves placing the watch inside of a small water-filled chamber, and then pumping it full of air pressure. Testers assign ratings based on how well the watch performs on both tests.

Swimming And Diving
If you enjoy wearing a watch while swimming or diving in deep water, choose a watch with a water resistance depth of between 100 and 600 meters, for regular swimming and snorkeling, go with watches labeled 100 to 300 meters. For deep-sea diving, you're better off with watches that tolerate deeper depths.

Care And Maintenance
Chemicals contained in products such as perfume and hairspray can damage your watch. Chlorine in pools may cause corrosion. Keep your water-resistant watch away from too much chemical exposure. Rinse your watch in freshwater after diving in salt water.
Whether you are traveling in the rain or engage in any water activities regularly, a water-resistant watch is a great option to consider. Buying a water-resistant watch gives you the convenience to wear it everywhere, irrespective of the water situations.

Final Words
There are different levels of water resistance that make them compatible with varying conditions of the water. Determine your requirements and choose the ideal water-resistant level in your watch to avoid any hassle in the future.
The above quick tips will help you understand more about the water-resistant watches and how to keep them safe durable for long. Go through the facts and make a well-informed decision.