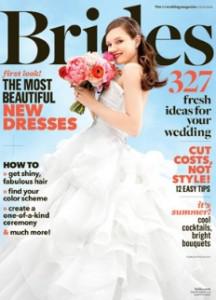 Wedding planner Yifat Oren has planned the weddings of celebrities such as Reese Witherspoon to Jim Toth, and, a few weeks ago, Drew Barrymore to Will Kopelman, in additional to planning countless other weddings and events. In the July 2012 issue of Brides magazine, she shared some secrets for planning successful outdoor weddings.
Here are 3 tips from her you can use:
1) She pulls up a 5-year history of the weather when the bride gives her the wedding date
While you cannot predict the weather, the history can give you a good idea of the future. However, even if the weather has been perfect for the past 5 years, be prepared with a Plan B that includes an indoor venue in case of rain, wind, cold, or extreme heat.
2) She checks the bug situation and comes up with a plan to handle it
Insects can be a real problem at an outdoor event. Visit the venue during the time of day that the wedding will take place and talk to the site's owners or, if the site is public, the local government officials, to find out what can be done to keep bugs at bay.
3) She finds out the time the sun will go down
If it's dark, you will need lights and maybe even heaters to help the guests be more comfortable.
You can read more about Yifat in Brides magazine.
Get more tips on planning outdoor weddings from one of my previous blog posts.