This is the last of the three part series about marketing your wedding business.  Part one was about e-zines, in part two, blogging was discussed.  Today, I discuss opt-ins.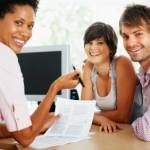 Some call opt-ins a free offer, some call it a bride bribe, but whatever you want to call it; it's a great way to build your own lead list.  An opt-in is a wonderful way to know who has visited your website and allows you the opportunity to build a relationship and stay in contact with them.  You provide a valuable piece of information to her in exchange for her name and email address.  Once she has signed up, you have the opportunity to continue to share valuable information with her as well as let her know what an expert you are.  I have provided detailed information about opt-ins in the audio download, "How to Build a Community of Brides Who Can't Have Their Wedding Without You."
Do you have an opt-in?  How has it built your wedding business?