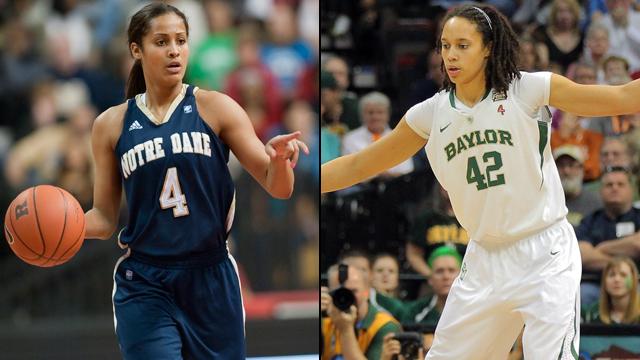 #5 Notre Dame host #3 Baylor in a rematch of the 2012 Women's National Championship game.
Final Score:
#3 Baylor – 73
#5 Notre Dame – 61
Today's pick of the day will be a rematch of the 2012 women's college basketball championship game. #3 Baylor (6-1) travels to visit #5 Notre Dame (5-0) in a highly anticipated game.
Look for a close match-up between two teams that are bound to be in the Final Four again this year. Neither team is wanting to lose. Notre Dame looks to stay unbeaten and get a little revenge from losing the National Championship. Baylor looks to improve to sevens wins and only one lose. that only loss coming against the #4 Stanford (71-69).
Baylor is lead by Brittney Griner. Notre Dame is lead by Skylar Diggins.
Who do you think will win the game?
<a href="http://polldaddy.com/poll/6745846">Take Our Poll</a>