Hey girls..
I have always loved the matte finish nail polish. Somehow, I wanted the non shine ones. I was eyeing the matte turn top coat for quite sometime now :D
This post is about one such a nail polish which would turn non shine and gives the perfect matte finish.
The last last week.. we(me and Renji of Makeupholicworld) went to meet Jyoti of ETM at her place. We had superb fun together. We also met Nids and while leaving Jyoti gifted us with these nail enamels saying they are new in the collection.
Here are they...
Avon Simply Pretty Suede Nail Enamels in Sumptuous Rose,Touch of Taupe and Fuchsia Feel.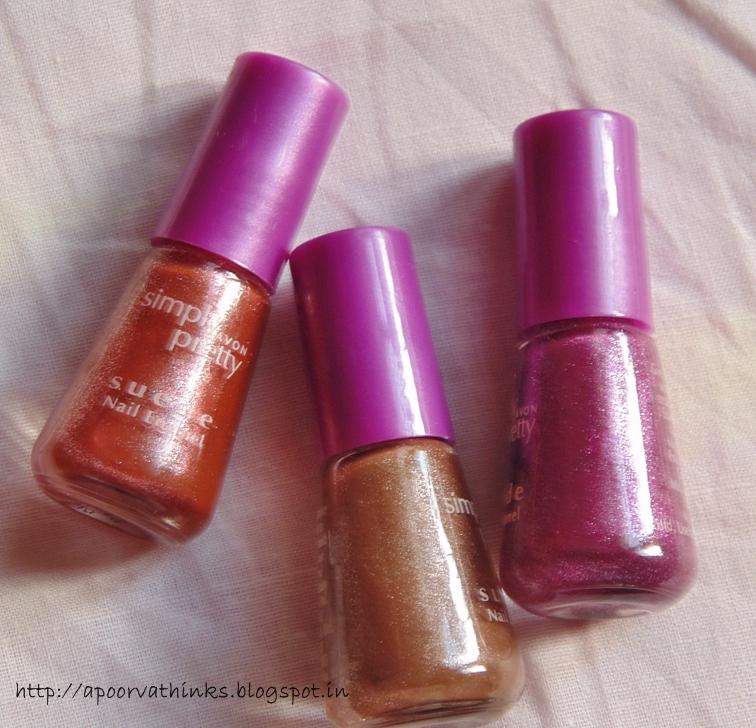 Price:
These are at 99INR or so. You can always get for cheaper prices in monthly offers.
Package:
They come in the usual simply pretty range design with the sturdy glass bottle with a pink twist cap. The brush is small but enough to give a clean finish.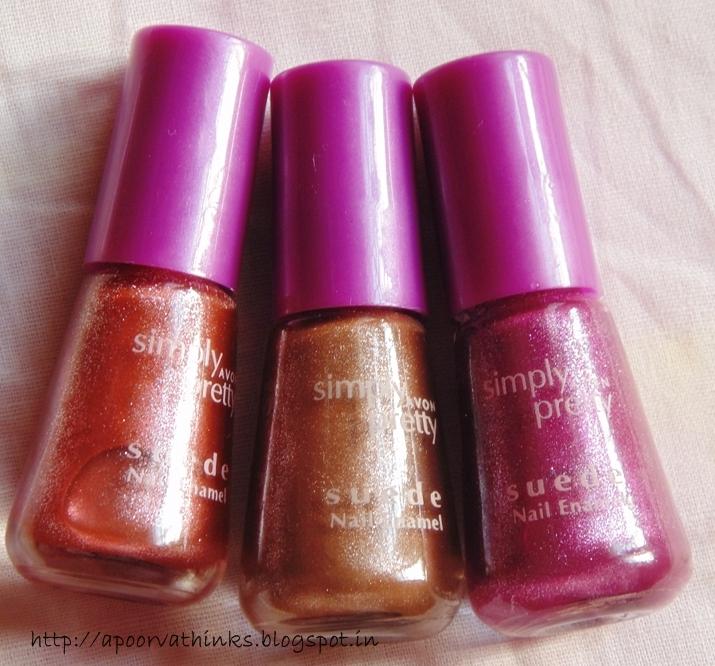 The Shades:
I have 3 shades out of the 6 shades available. These are all glittery polishes.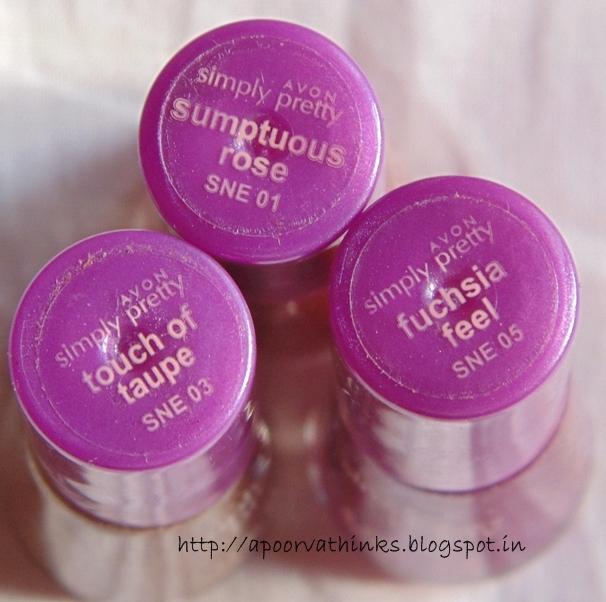 My Experience with these:
When I first saw these, I didn't know them that they end up in a suede finish,*I didn't like the too much glitters in them*
But, when Jyo told me that they going to end up in matte, couldn't wait to try them.
I loved the smooth finish they gave at the end. They doesn't really last long. They start to chip after 3-4 days. But for the price and the quality and quantity wise, you can happily try them out.
Swatches:
This is right after I applied the polish.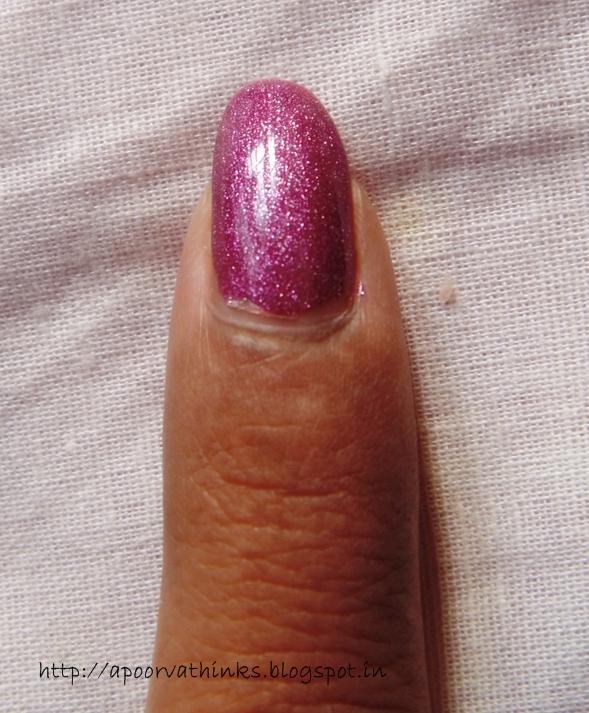 After it dries up..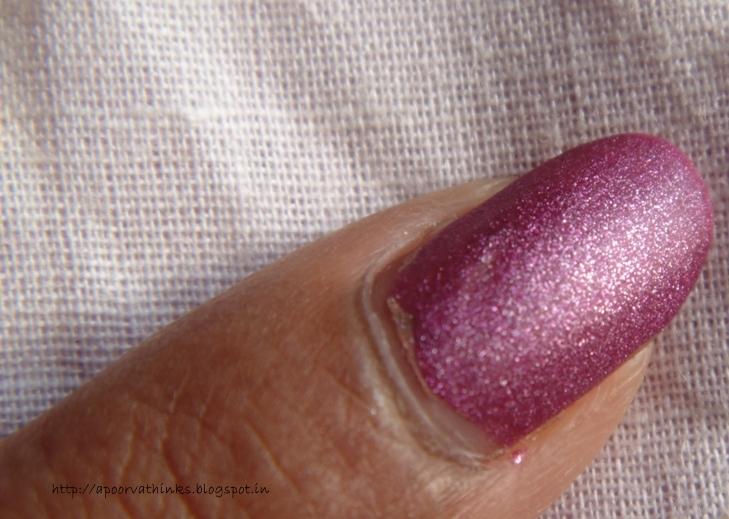 pin it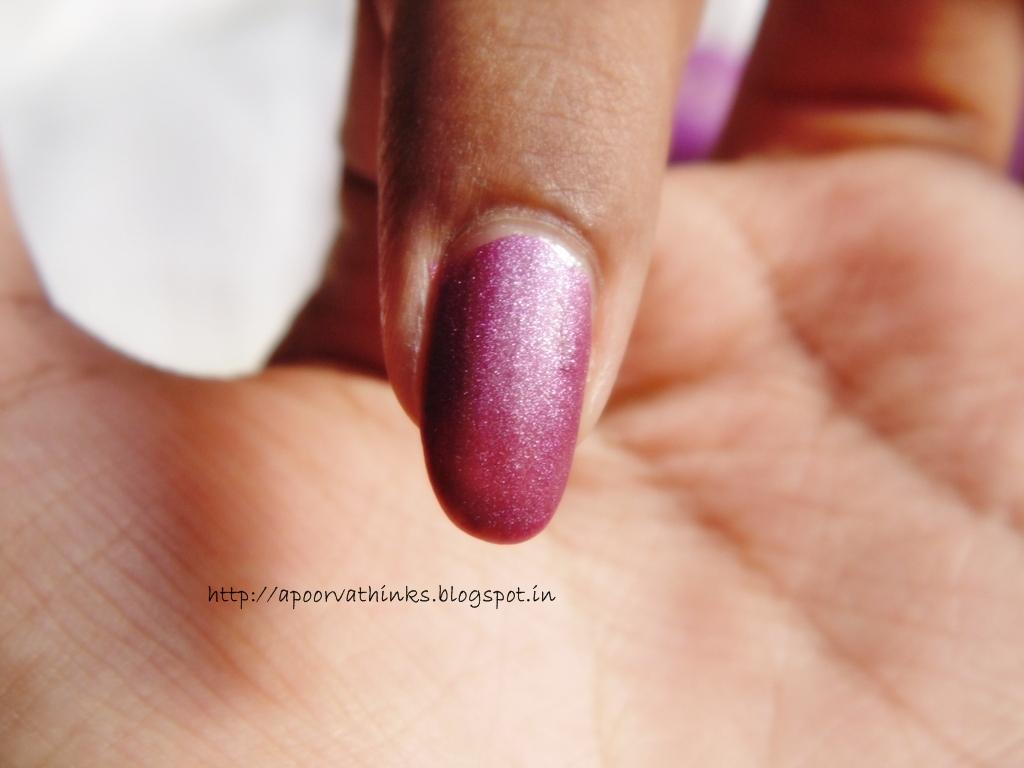 All the three shades: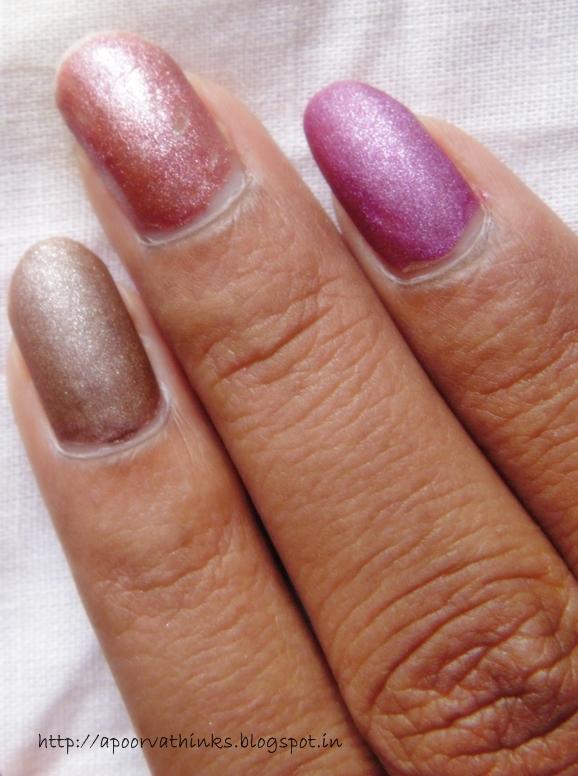 Pros:
1.Classy, Elegant Matte finish.
2.Affordable.
3.Smooth application.
4.Takes less time to get dried up.
Cons:
1.Not easily available.
2.Chips after 3 days.
Final Words:
Well, if you are a lover of matte finishes and bored of the plain matte nail polish and need some glitters, you can always go in for these.
XoXo
Appu
Powered by StyleCraze