I simply love Sacramento's Second Saturday Art Walk. Last night I went out with a couple friends and we wandered around looking at all the sites.
We came across a new shop on 18th between L and Capital, I was intrigued, so we popped into check out this, "Scout Living." I quickly fell in love with everything in the shop.
Lots of antique and vintage wares all displayed in the most delightful ways.
Here are some iphone shots: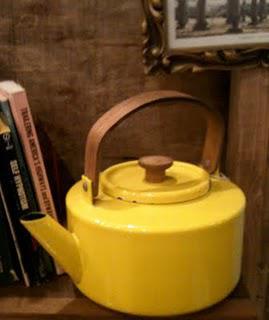 Love the friendly color of this kettle.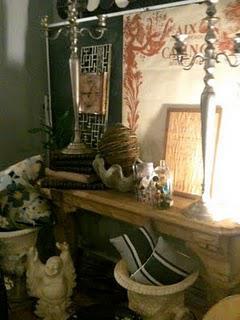 Beautiful display.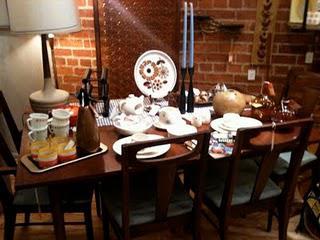 Dinner time.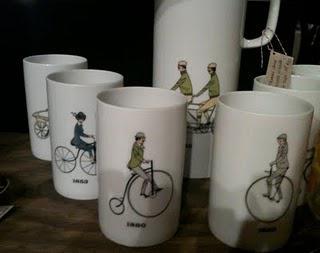 So much wanting in my heart for this set of vintage bicycle cups and pitcher.
They also have an entire room filled with vintage designer attire. So many drool worthy articles of clothing and shoes... I'm a little angry I didn't take more pictures.
The owners of Scout Living, Erin and Stefan were featured in
Apartment Therapy
in January. Here are some more pictures from the Sacramento design blog
Mimomito
.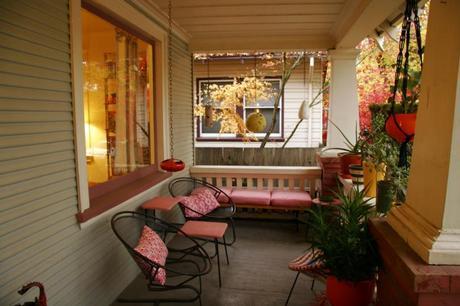 A perfect Sacramento summer sitting spot.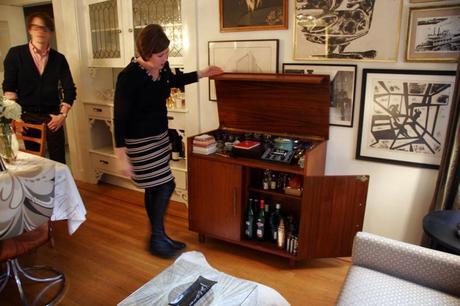 Beautiful antique bar.
Our house is coming along slowly. I can't wait for it to look something like all the design blogs I read... soon, someday soon.