My home internet is broken and I don't know how to fix it. That means no blog reading and no blogging from the comfort of my own home.  Last night, I tried stealing internet from one of my neighbors and that worked for about 10 minutes.  But it was gruelingly slow.  #fwp
I could just walk over to the rental office and use the wifi there.  But let's be real, I'm lazy at night and that would require me getting up off the couch. So instead I got into work 10 minutes early to finish this post this morning.
Here is what I have planned so far for 2013!
5/19/13 -- Arlington 500 Bike Ride Barrington, IL
6/8-6/9/13 -- Ragnar Relay Madison to Chicago
7/27/13 --
BTN 10k
Chicago
7/28/13 --
Venus de Miles
61 mile bike ride Lake County, IL
8/4/13 -- Camp Courageous Sprint Triathlon Monticello, IA
8/18/13 -- Pigman Long Course Triathlon (70.3 distance) Palo, IA
Races I'm still looking for:
A fall half marathon - I want to go sub 2:00 this year!
Another Muddy Monk trail race
An Olympic distance triathlon - to prepare for the 70.3 distance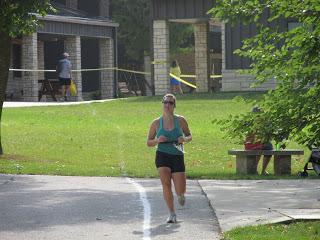 Missing: Ironman Racine 70.3.  Although I had a great experience at Racine last year, I decided to go with a different long distance triathlon this summer.  Ironman branded events come with a hefty price tag and this year the race landed on the same weekend as the
Great Jones County Fair
 which I just cannot allow myself to miss.  The Pigman race I chose instead is much closer to my parent's house so I am hopeful they will be able to spectate.  
That's the plan for now!