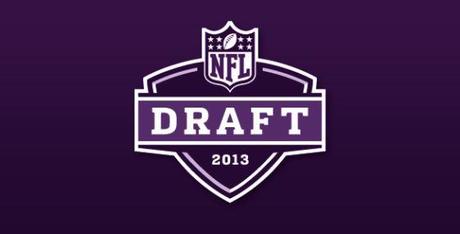 Hello everybody, I am sure you are all eagerly awaiting the Draft this afternoon and the surprises and excitement that come with it. As I posted before earlier in the week, the Vikings have 11 picks this upcoming draft and I'm sure all of us Vikings fans are hoping they will be utilized in the way they were last year. Therefore I would've like to take this time to cover the needs I feel the Vikes should cover this year. Alas I don't seem to have enough time, I know I have failed you, to go into as much detail as I wanted, so instead I am just going to make a petty list of positions I feel the Norsemen need to cover in the draft. I also want to quickly cover and give my thoughts on the draft pick trading speculation that has surrounded the Vikings these past few days. So let's just dive right in!
Starting with the trading picks speculation, in the recent days I have heard many stories and reports on the Vikings either trading up or down in the first round. For trading up, many have said that the Vikes would do that in order to get a big name receiver. I personally don't really see the need to trade up. At 23 and 25 I agree with Speilman who told reporters he doesn't want to trade up, but would be open to trading down. There are many teams at the top of the second that would love to trade in to the bottom of the first too pick up a quarterback or another player they have been keying on. A trade like that would allow us to accumulate more picks giving us more flexibility. I really like this draft mentality by Speilman so far. I just hope he delivers well for us.
Now here are the positions I feel must be covered this draft to some extent.
-MLB
-WR
-CB
-DT
-S
-LOLB
-HB
-KR/PR
Once again I deeply apologize for not writing an in-depth article as I promised. Bad time management on my part. I want to make it up for you guys by making a very, very, very detailed post draft article where I will analyze in depth each selection. As for the draft itself, I promised I would make live updates and I want to live up to that to the best of my ability. I will most likely be working on schoolwork, but I will try my hardest to keep you guys up to date on every selection and possible trade right as it happens. For that follow me on twitter! Link below. Also, I would like to congratulate Adrian Peterson on making it to the finals of the Madden 25 Cover Vote. He lost to Barry Sanders, but I know he will win it next year! As always have a wonderful day/night, depending on where you are and I'm off to sleep! Skol!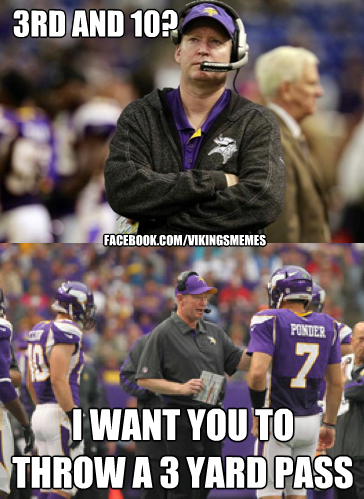 Credit to Minnesota Vikings Memes
Remember to follow me on Twitter!: @kkovesdy
Like us on Facebook!: Bear Bottom Productions
Like, Rate, Share, and Comment!