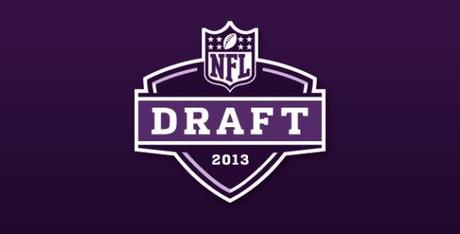 With the 2013 Draft just 4 days away the Vikings are going in loaded with 11 picks to their name. One more than the amount they had last year when they had undoubtedly one of the best drafts in the past few seasons. With this many picks comes much selection headache, but also much opportunity to find the players they need to fill their holes.
Apart from their own regular 7 picks, the Vikes have four more they acquired from trades from this year and last year. They acquired a 1st and 7th round pick (originally a Bills pick) from the Seattle Seahawks in exchange for Percy Harvin earlier in the year. Last August, they received a 7th round pick from the Arizona Cardinals in a trade involving cornerback A.J. Jefferson who joined the Norsemen while a 6th rounder from this year's draft went the Cards way. The Vikings also have an extra 4th round selection from the Detroit Lions in a trade completed on last year's draft. Here is the full list of the Minnesota Vikings' 2013 Draft picks.
Round 1, Pick 23, No. 23 Overall
Round 1, Pick 25, No. 25 Overall (from Seattle Seahawks)
Round 2, Pick 20, No. 52 Overall
Round 3, Pick 21, No. 83 Overall
Round 4, Pick 5, No. 102 Overall (from Detroit Lions)
Round 4, Pick 23, No. 120 Overall
Round 5, Pick 22, No. 155 Overall
Round 6, Pick 21, No. 189 Overall
Round 7, Pick 7, No. 213 Overall (from Arizona Cardinals)
Round 7, Pick 8, No. 214 Overall (from Seattle Seahawks)
Round 7, Pick 23, No. 229 Overall
As always have a wonderful day/night, depending on where you are and Skol!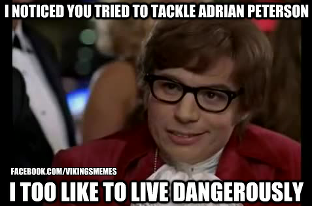 Credit to Minnesota Vikings Memes
Remember to follow me on Twitter!: @kkovesdy
Like us on Facebook!: Bear Bottom Productions
Like, Rate, Share, and Comment!