I thought I will quickly tell you the skin care launches that happened recently in India. You must have already read a lot about both or just one of them. So what's different here. Nothing except that it's a quick recap of those two products and you might add them in your shopping list.
Those products are-
1.
Neutrogena Rainbath Refreshing Shower Gel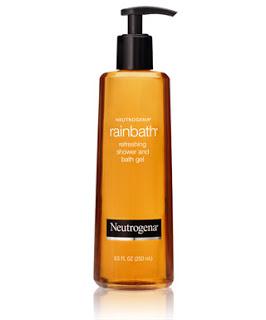 Rainbath's unique fragrance of spices, fruits and herbs provides a clean, fresh burst that invigorates your senses and refreshes your entire body. A rich, conditioning lather leaves skin in better condition; Nurturing it with special skin softening ingredients that leave skin feeling irresistibly clean, smooth and refreshed.Rainbath gently cleans and conditions and is suitable for all skin types. Once smoothed over the body, these skin-soothing formulas rinse away quickly and easily without leaving behind a filmy residue. Rainbath® Refreshing Shower and Bath Gel is non-comedogenic and allergy-tested.
Price
Rs. 300 for 250 ml and Rs. 99 for 29 ml
 Availability
Across all Neutrogena Healthy Skin Adviser counters (Counter address available at
www.facebook.com/neutrogenaIndia
www.neutrogena.in
BUY NOW
2.
Aroma Magic 6-in-1 Face Pack by Blossom Kochhar

We know a lot of products with 2-in1 or 3-in-1 qualities but Aroma Magic took 3-4 steps ahead of those products by coming up with 6-in-1 products which is full of essential oils and you all know the benefits of essential oils. On top of it, Blossam Kochhar products are widely known to be organic products without parabens, artificial fragrance, color and free from alcohol. This product also abides by the rule of
"Earth to Bottle"
principal.
The ABC 6-in-1 pack derived its name from its six core functions. 
Price
Availability
 - So which one you are more excited about? 
- Would you like me to review any?

  =====================================================
Disclaimer:
PR Info. To know more, please read my
Disclosure Policy
.