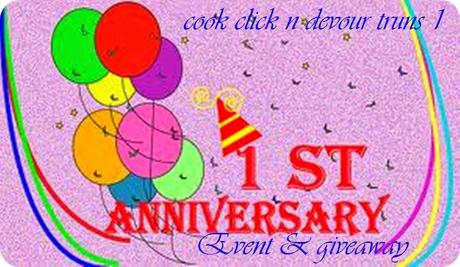 Hello dear readers and friends,before I start this post with -OMG time surely flies,my blog is already an year old,this has been a remarkable journey and all those stuff ( each word I told above is true by all means though) let me accept that I have been downright silly and dumb enough to just leave my blog birthday pass by without giving it any attention leave out celebration that it deserves to bits. You see my blog turned one on 22nd of April and I had been thinking it is 29th April,even when my husband wished me on 22nd April I was smart enough to confuse him also telling it is on 29th :D.Then suddenly while going through archive at last I saw the date and feeling meh now :( Though I am not a very expressive person who throws a bash on birthdays or any occasion I was planning a special giveaway for this anniversary and traditional Indian sweet to blog about.Fine better late than never right (apologies for the stereotype dialog but nothing fits better here right :) ). Ok now that I have confessed my forgetfulness to you all,join hands with me as COOK CLICK N DEVOUR celebrates its FIRST birthday :) . I wish I could reach each and every reader,friend and supporter of this blog personally and say thank you and what their encouragement mean to me. Please consider this as my personal note dear readers,I feel totally humbled,overwhelmed to have such lovely readers like you without whom I would not have been continuing this journey for the past one year.How would a blogger write without a reader,so all thanks and credits go to you for making us grow :). While I turn back and see this journey has been really satisfying,motivating and promising. Here I would also mention a special thanks my facebook followers,4700+ fans and that really makes me fly,yehhhhh :).This kind of love and support only makes me more determined and passionate about blogging and bring in the best possible contents to you dear readers and with God's will I hope to do that :).
Okay now its time to celebrate that with cool giveaways.I had stopped my c'mon chef's cook up some event due to time constraint and now what could be the better moment to bring it on.Yeah the event is back with a  ash-C'mon chefs cook up some-anniversary special and there are no boundaries are lables for you to cook.Just cook anything you please,keep it vegetarian of course. Link your entrees and win cool prizes.Not one but 4 lucky winners this time and you get to choose your prizes. Now is that not exciting!!!. What are you waiting for then,roll your sleeves and get cooking :) All the best!!!
C'mon chefs cook up some-as you like it-1st anniversary celebration
1.Cook any vegetarian dish-anything right from starters to desserts,eggs allowed in baking alone.
2.If you are a blogger blog about the recipe between April 29 to June 15 and link it to this page giving a back link to this announcement page.Usage of logo is appreciated.
2.Any number of fresh entries and max 3 archived entries is allowed.For archived entries please update the post with back link and event announcement. 
3.Select anyone of your favorite recipe from my blog and mention it in your post,giving a backlink.
4.
Like cook click n devour in facebook and subscribe us through email (must).
Please leave a comment once you have done all the above.
5.Non bloggers please send your recipes along with one picture to cookclickndevourATgmailDOTcom.
6.Winner will be selected by a random poll.
Giveaway
 details:
Contestants with valid Indian address is 
eligible for 
giveaway
First prize:
The first lucky winner can choose any one among the below five 
1.A cook n serve 
casserole
 with lid
2.A 
non stick
 grill pan
3.A rotary type grater

4.A kadai with lid
5.A handheld mandoline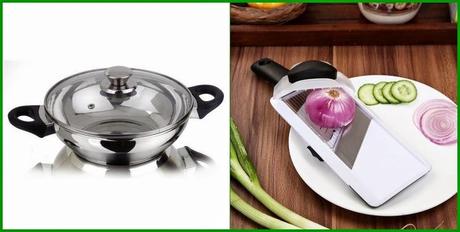 Second prize:
A lucky winner get to choose 1 among the below 
mentioned
 3 gifts
1.A non stick sandwich grill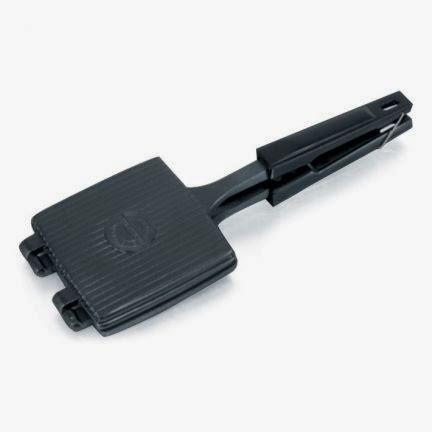 2.Cookie cutter set with 8 pieces
3.A steamer basket with foldable handle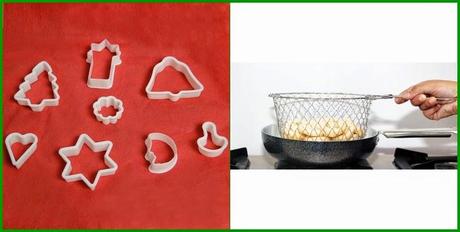 Third prize
2 lucky winners will get this popsicle mold set of 4 pieces.